The Wait is Over
Luxury shoe brand Oceedee recently launched its extremely anticipated collection designed in collaboration with Rahul Mishra. The collection was showcased as part of Rahul Mishra's Spring Summer' 17 collection at Paris Fashion Week and is now available for pre-order.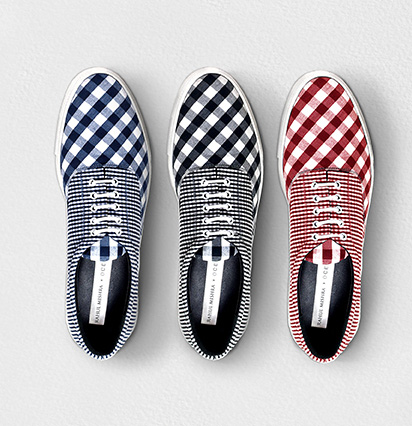 The naive child-like perspective of Henri Rousseau's art forms the inspiration for the embroideries on the shoes while the chequered designs give a contrast to the clothes. In Henri's art, we see a flower petal metamorphosised into a swan; the leaves into a zebra; flock of birds emerge from the leaves reflecting magical mirroresqueimpressions.
Oceedee created a variation of leather shoes, which included chequered designs, 3D embroideries, and rainforest themed embroidery. Traditional artisans bring to life 3D embroidery techniques on natural textiles like cotton voile and organdy inspired by Rousseau's artworks, which are then transferred on to the leather shoes.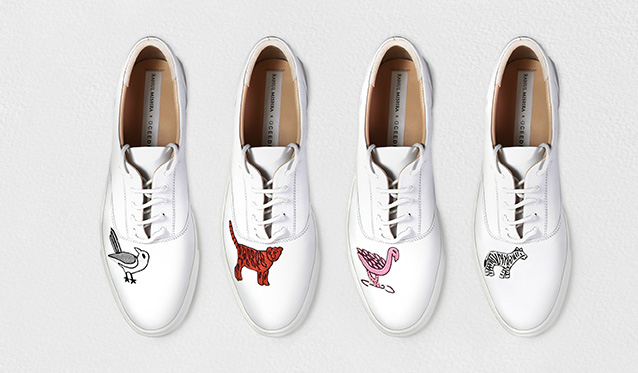 About Oceedee
Oceedee is an accessible luxury brand for high quality shoes that inspires a sense of glamour, confidence and sensuality in the modern day woman.
Passion, innovation and luxury are at the heart of the brand's philosophy. These values are reflected at every level from their inspired designs to meticulous craftsmanship, and made to last quality with a promise to deliver "Fashion without compromise".
First of its kind in India, Oceedee's online design studio allows women to customise their shoes and let their imagination come alive. It is a simple and fun platform to select and customise from their capsule collections or design their own shoes. It offers more than nine billion unique combinations using close to 250 styles, 50 types of leather and 13 different heels. It allows women to envision their masterpiece, personalise it, and preview their own creation before ordering their perfect pair.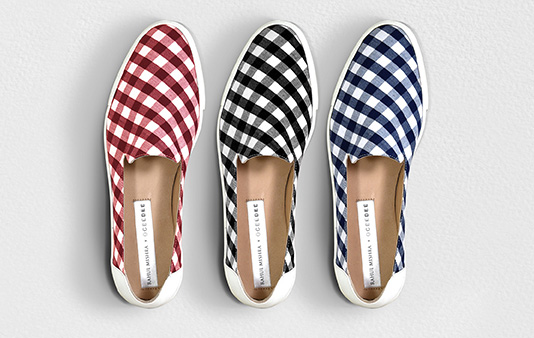 About the Designer
Rahul Mishra is a Delhi-based fashion designer.Born in the small village of Malhausi in Uttar Pradesh, Rahul graduated with a degree in Physics from Kanpur University before completing his post graduation in apparel design from the National Institute of Design (NID), Ahmedabad where he won the Best Student Designer of the Year in 2005.
In 2009, he became the first non-European designer to win a scholarship at IstitutoMarangoni, Milan, Italy and was the first Indian designer to win the International Woolmark Prize in 2014 at Milan Fashion Week.