New-Age Appliances That Make Cooking a Breeze
We are living in an age where technology has an enormous impact on our daily life. Every gadgets, appliances, and tools we use is being made more advanced to make our lives simpler and help us do things easily. From Bluetooth powered French door refrigerators to microwaves, grinders, and juicers; cooking has become easy and less cumbersome than it was ever before.
Today, cooking is more simplified and easier for people to cook their favorite dishes without discomfort and complexity. As the consumer electronics industry is bustling with new products every day, we decided to take out time to list appliances that make cooking not just easier, but fun too!
Here's a list of new-age appliances that make cooking a breeze!
Essential Atta Maker
Chapattis, roti, parathas, and bread are among the staple foods in India. One of the challenges of making chapattis is kneading the dough. People love eating fluffy chapattis, but they almost do a messy job when it comes to kneading the dough. However, certain healthcare brands such as KENT have introduced an innovative product to rescue you from the woes of kneading the dough. Atta Maker from the house KENT is one such appliance that can knead dough for chapattis and bread. The atta maker comes with 19 presets that makes cooking fun. Furthermore, you can even prepare jams, pizza dough, yogurt and rice wine with this appliance.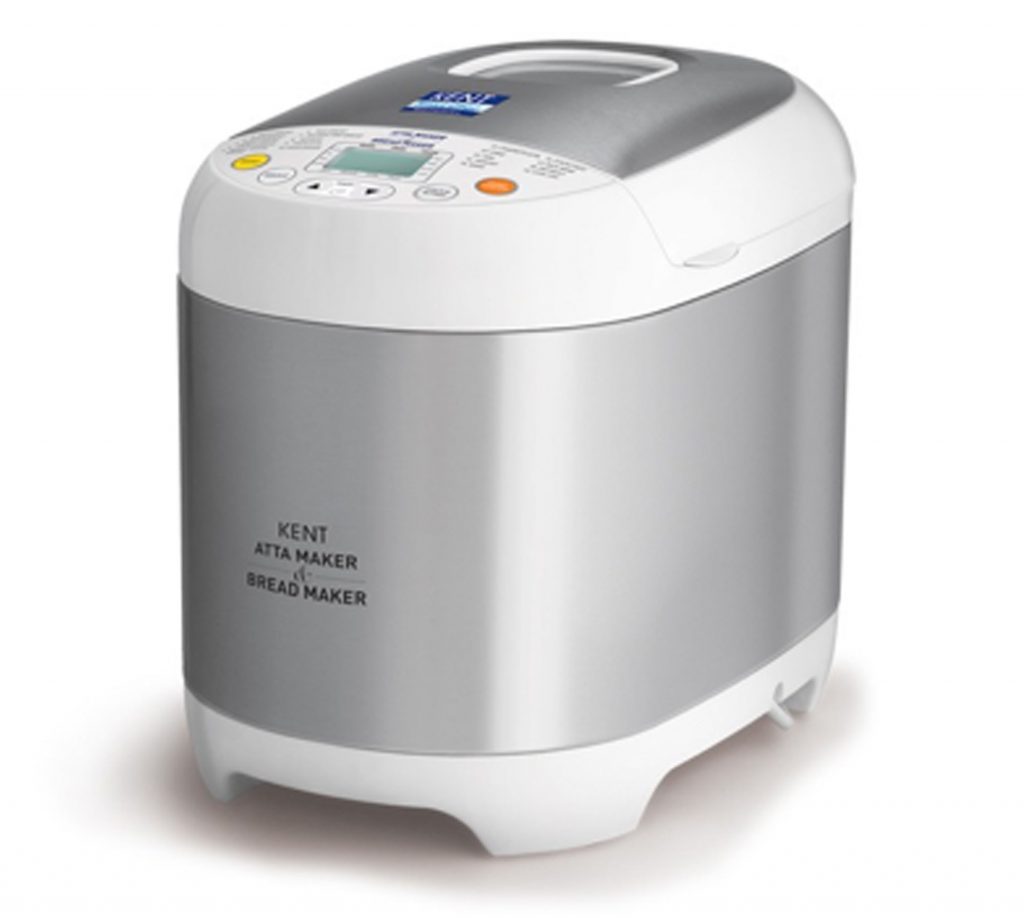 Convenient Noodle Maker
Everybody loves an oriental meal with spicy noodles and condiments to complement them. However, cooking noodles can be a task, especially for a novice. Even if you manage to cook noodles, you will be using the noodles from the supermarket. The entire process is laborious, and packaged noodles are not even healthy. However, with a Noodle Maker, you can cook noodles using the dough from your kitchen and ensure it is healthy and tasty. Such appliances are rare, and quality ones even more so. The Noodle and Pasta Maker from KENT is one such kitchen appliance that is designed for the future kitchens. You can even cook different shapes of pasta; gujiya, momos and more with KENT's Noodle and Pasta Maker.
Everyday Coffee Machine
Lovers of freshly brewed coffee will understand the significance of a caffeine machine. Most young adults are inclined towards coffee because it offers more than just a fresh mind. If you happen to have the habit of drinking coffee every morning before leaving for work, a coffee machine is your ultimate partner. It not only makes brewing easy, but it also ensures you get the optimal consistency. Forget about dedicating time to making coffee, especially in the morning when you are running late. Most coffee machines only require a press of the button for that perfect brew!
Healthy Cold Pressed Juicer
If you are a fitness freak, a cold pressed juicer is one appliance that will add to your fitness quotient. Research has shown that cold pressed juice has more nutrients than a conventional juicer. A cold pressed juicer extracts juice by using a hydraulic press to crush the fruits and then pressing them for a high yield. This process helps in retaining the nutrients and is quite popular among the fitness circles. Most people who start a detox routine are often told to drink cold pressed juices because of their high oxidant content. It is also known to produce a minimal amount of heat which further retains more nutrients.
With these four new-age appliances in your kitchen, cooking will be a breeze. If you never enjoyed cooking, these appliances might bring a zeal for you to cook and serve your family with healthy and mouth-watering meals anytime of the day. So, bring home these appliances to give your kitchen a modern and well-deserved addition.