Two heavyweights of Sri Lankan cricket retire
Before the World cup started, both Kumar Sangakkara and Mahela Jayawardene had announced that they will be hanging up their boots in the shorter format of the game after the World Cup is over. Much to the dismay of the fans around the world, their World Cup campaign ended with a 9 wicket loss to the Proteas. Of course, they would have hoped that the World Cup final would be their last ODI match, but it wasn't supposed to be like that. Their loss to South Africa in the quarter-final marked the duo's final ODI.
Sri Lanka was bowled out for a paltry 133, in which Sangakkara scored 45 while Jayawardene managed to score only four. The Sri Lankan duo was perhaps the most recognized batsmen Sri Lanka had ever produced.
He has played a staggering 404 One-Day Internationals and has scored 14,234 runs at an average of 41.98. He has scored 25 centuries and 93 half-centuries. His career spanned over 15 years throughout which he remained one of the mainstays of the team. As a wicketkeeper, Sangakkara has 482 dismissals, which is a record itself. Mahela Jayawardene has scored 12,650 runs in 448 One-Day Internationals and 11,814 runs in 149 tests. Both, Sangakkara and Jayawardene had also captained the Sri Lankan team across all formats of the game.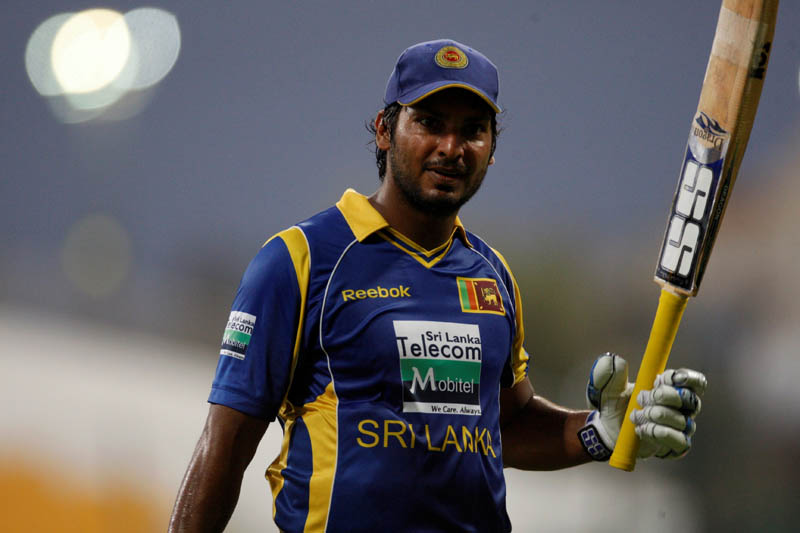 Both Kumar Sangakkara (541) and Mahela Jayawardene (548) come in the top 5 run scorers in a single World Cup. They also have the highest partnership in Test matches; they scored 624 runs for the third wicket partnership against South Africa in 2006. They were also part of the Sri Lankan team that had won the T20 World Cup in 2014. Both expressed their disappointment over the loss to the Proteas in the quarter finals.
A lot of the cricketing greats applauded the two Sri Lankan legends. From Sachin to Shane Warne and Anil Kumble, everyone belonging to the cricketing world took to twitter and praised the two.
For regular updates on sports, visit our social media pages by clicking the options below:
Facebook
Twitter
Instagram
Pinterest