Meet The Sexy Fitness Model Shweta
At the 6th World Body Building and Physique Sports Championship held in Mumbai from 5-10th December, Shweta Rathore became the first Indian female to win a medal in Miss World – Best Fitness Body Category.
Shweta is not only a fitness freak who won a medal at her very first international competition, but also heads an event management company and an NGO. Team Abraxas catches up with the fit and fab Shweta for an exclusive interview.
You are the first Indian to win a medal at the Miss World – Best Fitness Body Category. When did you start working out and what was your motivation?
I was passionate about sports since my childhood. I started gymming when I was in the 11th standard. My aim is to become a role model for all the women of India and bring fitness to life. When I heard that the Miss World – Best Fitness Body would be held for the first time in India in December 2014, I decided to participate in it as it would give me a strong platform towards realising my dream.
Some people say that the ripped muscles make a woman look like a man. What do you have to say about this?
This is a myth. It is completely wrong. A lot of foreign women celebrities have ripped feminine muscles. The shape of a ripped feminine muscle is different from that of a ripped masculine muscle because women and men have different body structures. Unfortunately, most people are not aware of this and ignorantly associate ripped looks with masculinity. I believe that having a lean muscle mass makes you look healthier and more beautiful.
Which genre of fitness do you compete in and how is it different from the other genres?
I compete in the genre of Best Fitness Physique or Best Fitness Body which includes all the aspects of fitness – shape and structure, strength and stamina and speed and flexibility.  The competition usually consists of two rounds. Round one is a fitness regime in which athletes are judged on the basis of their flexibility, strength and stamina. Round two is the body posture round, where athletes display seven postures and walking.
What is your training routine like? Do you follow a fixed weekly schedule?
I workout six days a week. I do extensive hardcore weight training with my coach Rick Brown for three days. The remaining three days I train with I do outdoor training such as running, stretching and kickboxing. Although martial art is not a part of competition routine, I train in martial arts to bring flexibility and speed in my body.
Tell us about your daily diet and supplements.
I consume a high protein diet such as egg whites, chicken, fish and soya. My diet also includes food items with natural carbohydrates, such as all the brown options, oats and multi grain chapattis. For supplements, I also take whey protein.
"My NGO's name is God's Beautiful Child, that will empower people to be independent and make their own identity."
Tell us about your NGO and the event management company that you run.
My NGO's name is God's Beautiful Child. It was established in 2011 with an aim to help people in need and to create a system that will empower them to be independent and make their own identity. I also run an event management company by the SR Production and Entertainment, which also started in 2011. This company manages events such as corporate conferences and seminars, mall promotions, award ceremonies, product launches, trade fairs and exhibitions.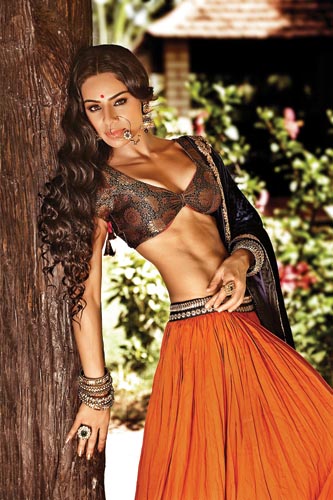 What are your future plans in the fitness space?
After winning a prestigious title, the responsibilities on you also increase. For the near future, I have many competitions lined up for 2015 – Miss India Fitness in February, Power Expo in March, Miss Asia Fitness in August in Thailand and the Miss World Fitness in December in Brazil. My long term goal is to become a fitness counselor and guide the women of India. I would also like to open my own supplement store and fitness studio which would provide overall personality development of women in India including physical fitness and mental strength.