Pulsar Bike 400 CS/SS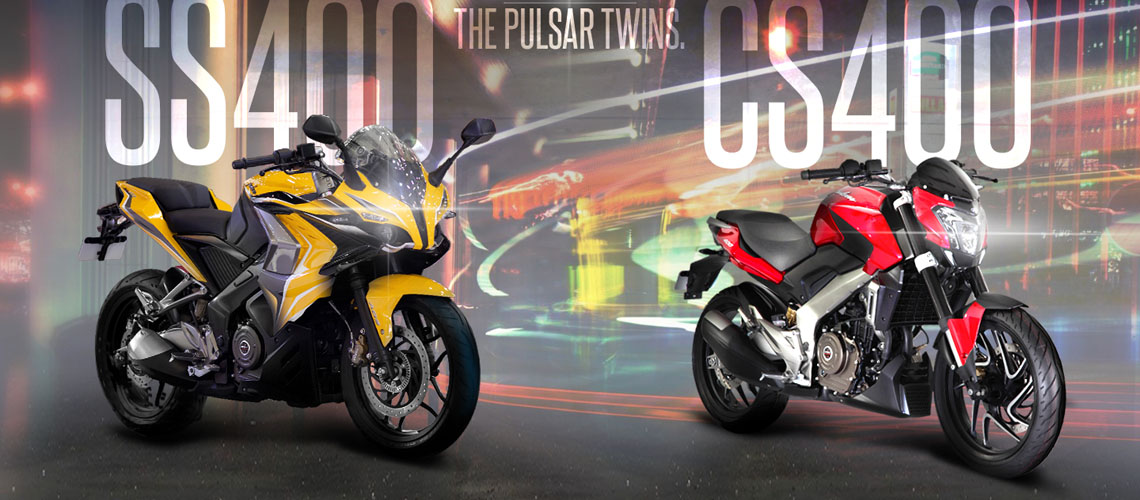 The pulsar twins bike set everyone's heart racing when they were unveiled at the Auto Expo and the buzz hasn't yet subsided. Bajaj plans to release these two by the 3rd quarter of 2015. They both feature a KTM derived but updated 370 cc single cylinder engine putting out a healthy 44 bhp and more than sufficient 35 NM of torque. The CS or cruiser sport borrows a lot from the DucatiDiavel in terms of design and stance and will give the rider a comfortable yet sporty riding position.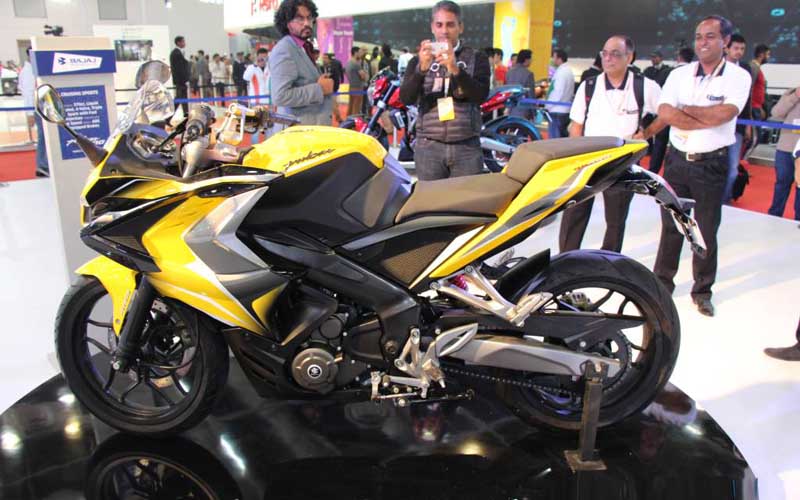 The SS or Super Sport bike is designed to appeal to a younger audience and features a full faired and low down sport bike design  that bears more than a passing resemblance to the transformer Bumblebee. Both the 400 twins are expected to be priced near the 2 lakh mark and will offer the kind of value that Bajaj customers are used to.
 KTM RC 390/200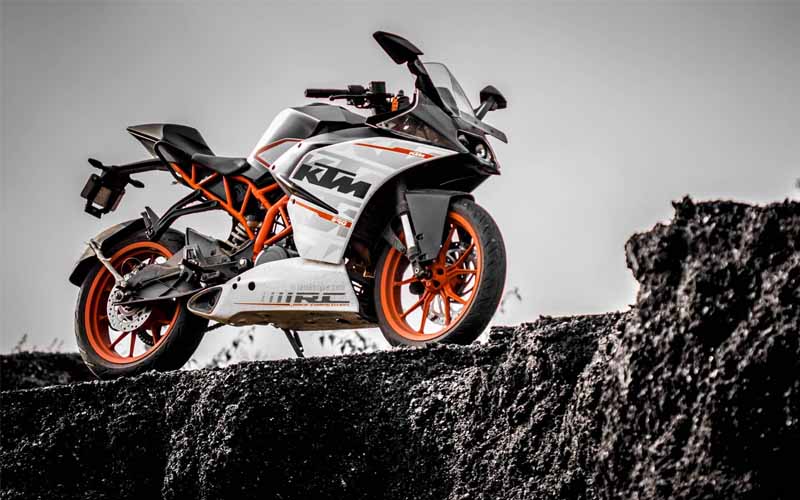 KTM bike has had a very successful start in India with its duke line-up. They've created a new market segment that is gaining traction worldwide. With its goldilocks level of precise specification segmenting and unmatched quality, KTM has done the very hard task of entering the Indian motorcycle market. To keep its model lineupfresh, KTM has launched the RC 390 and 200 .
While the street carving ability of the duke twins has never been undoubted there was a massive demand for something sportier. This is where the RC twins come in . Styled to echo their RC8 full size sport bike, the RC8 looks like nothing else on the road,irrespective of cost. KTM sport bikes stay away from the Italy vs Japan superbike battles and have carved their own niche of ridiculously capable and distinctly styled motorcycles.
The KTM RC twins bike feature the same 390 cc and 200 cc single cylinder engines from the duke brethren with slightly different tuning and exhaust systems. They still deliver the same amount of power(44bhp and 25 bhp respectively) just with a little greater sense of urgency .
Hero RNT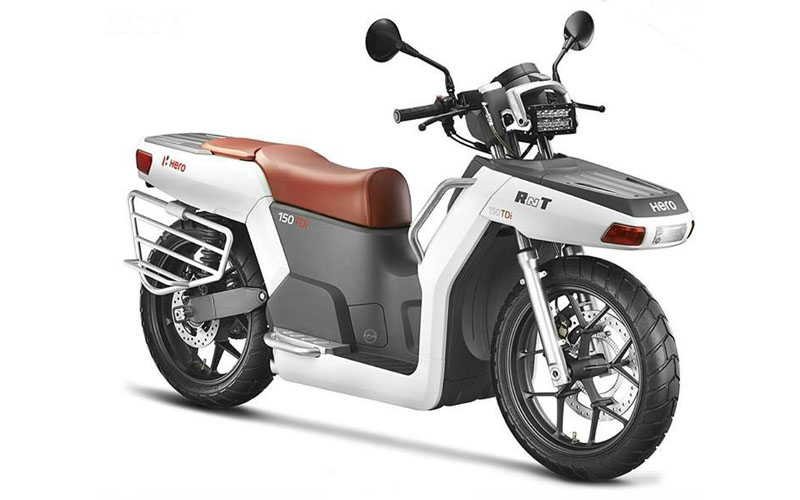 It's very rare that an Indian automotive company does something out of the ordinary, mostly because the industry is content with moving a very large number of commuter bikes and making a lot of money. But once in a while something truly exciting happens. The Hero RNT is one of those products that could change everything. The RNT is a revolutionary scooter featuring a turbocharged Diesel engine in conjunction with an electric motor, making it the world'sfirst hybrid powered two-wheeler. In addition the electric motor actually powers the front wheel making this one of the first two wheel drive scooters ever.
The RNT is very user focussed scooter and is designed with ideas that stem from real problems faced by real people all over. Every feature built into this bike is designed with the user in mind and making their lives a little better. For example the scooter's headlamp is removable and can be used as a very bright rechargeable torch. The powerplant has an inverter built in and can actually be used as a generator.
The styling is refreshingly clunky and leans more towards the utility side of things. However this gives it a rugged charm that's infectious and more than reminiscent of the Honda ruckus scooter. Hero expects the scooter to be a great hit in rural areas but I wouldn't be surprised if the RNT does very well in the urban market as well. The scooter is expected in April with a price of around one lakh rupees. If everything goes to plan this could be the next big thing in personal transportation.