Clash of the tournament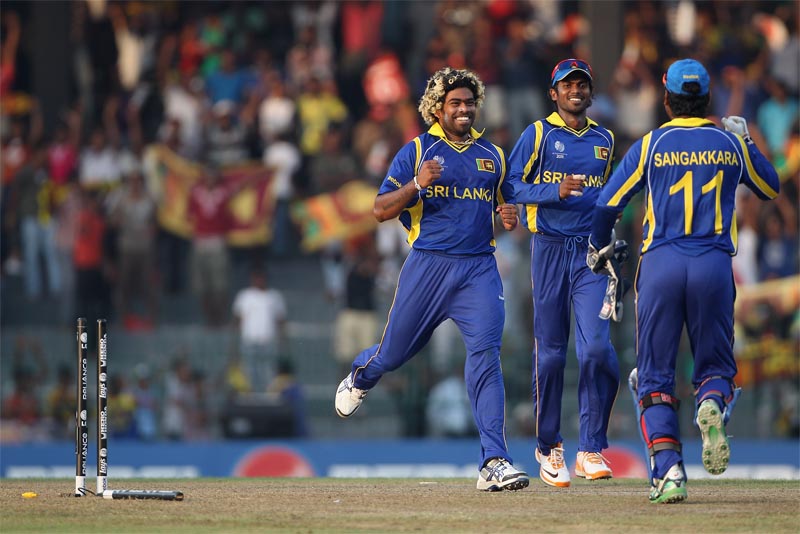 The first quarter-final of the 2015 World Cup will be between South Africa and Sri Lanka. Both will be looking forward to establish their batting dominance in the match. The South African team is known to choke at crucial moments when it comes to high-pressure matches, especially in the cricket World Cup. They are known to do a hara-kiri in the knock-out phase of the tournament. They will be looking to reverse their fortunes this time around. But standing in their way is the Sri Lankan team. Their performance in the last couple of matches has been superb. With almost all their key batsmen scoring runs, Sri Lanka can definitely play the role of a party pooper for the South Africans.
South Africans have always made the world question its nerves. It has only been three times that the Proteas have managed to reach the semi-finals of the tournament only thrice in the history of the tournament (1992, 1999 and 2007). Considering the level of cricket they usually play, it is disappointing. Perhaps it is a mixture of shaky nerves and luck, which has forbidden them to reach the final of the tournament. In one of their semi-final matches, rain washed away their chances to proceed to the next round.
On the other hand, Sri Lankans are known to remain calm during the crunch matches, which is perhaps their biggest strength. The best part about Sri Lanka's gameplay is that they don't allow themselves to get into pressure if things are not going their way, but this does not mean that they are callous. This attitude of theirs has lead them to winning the World Cup in 1996 and reaching the finals in 2011. Their biggest strength lies in the trio of Kumar Sangakkara, Mahela Jayawardena and Tillakaratne Dilshan. Their character has been embodied by the whole team, which makes it a very good unit. It will be perhaps the best World Cup quarter-final match. South Africa will be looking forward to book its place in the semi-finals, whereas Sri Lanka will be looking forward to upset the Proteas. The match will be a battle between the grace of the Sri Lankans and the steely determination of the South Africans.
Although statistically speaking, South Africa has emerged the clear favourite. They have won three matches out of four against Sri Lanka in World Cup, but then they tend to choke at the knockout stages of the tournament. It will be interesting watch as to how the Proteas will approach this game.
If South Africa has Hashim Amla, Ab de Villiers, Dale Steyn and Imran Tahir then Sri Lanka has Kumar Sangakkara, Mahela Jayawardena, Tillakaratne Dilshan and Lasith Malinga. It will be a game to watch out for.
For regular updates on sports, visit our social media pages by clicking the options below:
Facebook
Twitter
Instagram
Pinterest