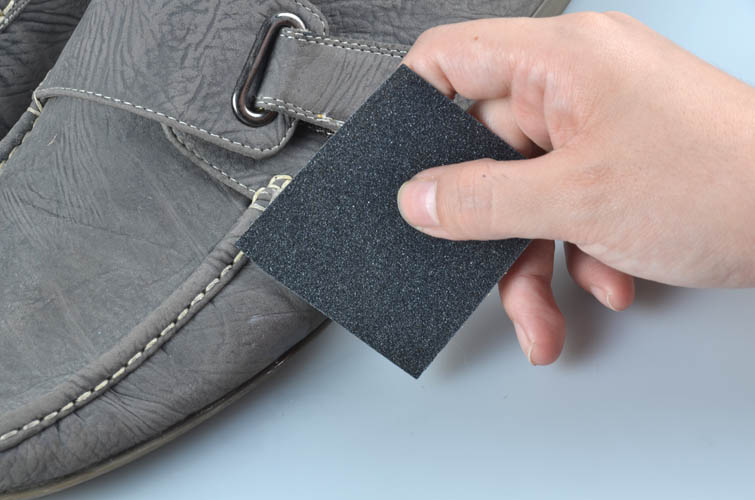 People are really skeptical about suede shoes as one has to maintain them in the correct way. Many people believe that for maintaining suede shoes, you need some kind of expertise. Suede shoes have more chances than any other shoes to get spoiled, hence, it is imperative to clean them properly. Suede shoes are highly prone to stains, scratches and scruff.
Agreed that maintaining suede shoes can be somewhat tricky, but you don't have to be an expert to maintain them. One of the main aspects of cleaning suede shoes that one should remember is that before cleaning the shoe, it should always be dry.
Here we tell you ways on how to maintain your suede shoes.
Cleaning the shoe
Before cleaning the shoe, you should always stuff the shoe with some paper so that the shoe holds the shape. After that, you should gently brush away the dirt with a suede brush, and if that is not available then you can do it with a soft cloth or a nylon cloth. While brushing the shoe, always remember to brush in the direction of fiber of the shoe.
Taking care of water stains
Most of the problems which occur in suede shoes are because they get wet. Suede has water absorbing properties, so it is really important to protect the shoes against water or any kind of liquid. One problem which everyone faces while removing the stains is that they are not able to remove them evenly. The best way to remove the stains is by scrubbing the edges and then dampen it with a wet cloth so that it is even. While drying the shoe, never put it in front of the fire as it may cause uneven drying.
Extra tips
Before wearing a suede shoe, you should always spray some water or a stain protector on them. It will help to avoid stains and also it will make it easier to remove them. If you want your shoes to have a longer life, then brush them after every use, before you store them. Try and avoid wearing shoes during the rainy season, the rainwater and the moisture will ruin your shoe to no end. Also, if you are unable to remove the stain, then don't force clean them, instead go to a cobbler who specializes in suede and leather shoes.
For regular updates on styling, visit our social media pages by clicking the options below:
Facebook
Twitter
Instagram
Pinterest