The people of Afghanistan finally have a reason to cheer – their national cricket team is playing in the ICC Cricket World Cup for the first time. The team is like the poor child who is covered in tattered clothes, has seen a tremendous amount of violence, yet continues to dream big, and hope that his life will eventually get better. Such is the story of the Afghanistan national cricket team.
Best among the Associate Nations
Watching them play their first Cricket World Cup has been a delight. Every match that they have played so far has proved tough for the opposition. They have worked as a team and showed what they are capable of when they almost beat Sri Lanka. As of now, they are the top ranked Associate Nations team.
Their recent win against Scotland has proved that you don't need to belong to an elite club to win matches. They were really impressive in the bowling department till now which had almost brought Sri Lanka to their knees. Talking about the match against Scotland, they capitalised heavily on the early movement of the ball, reducing the Scots to 5 for 51 and later on to 144 for 8. Scotland only managed to score 210, with the trio of Dawlat, Shapoor and Hamid Hasan giving away only 99 runs in the 30 overs bowled between them. This match also showed that Nabi has a great cricketing mind – when he sensed that the Scottish batsmen were struggling, he brought back Shapoor who took the wicket of Matthew Cross.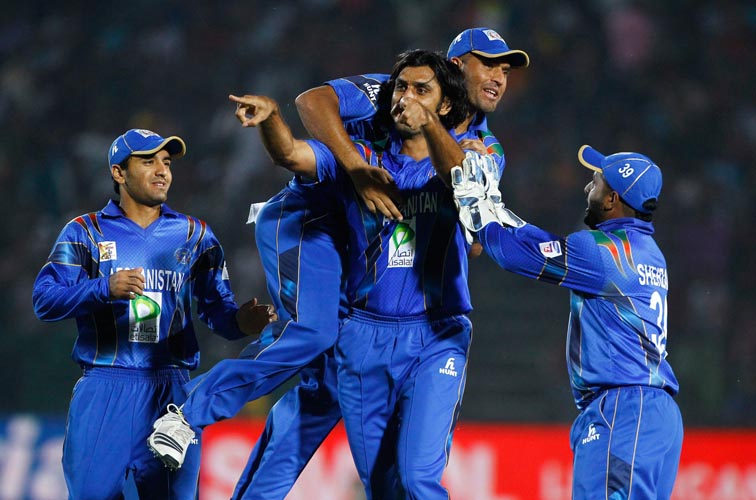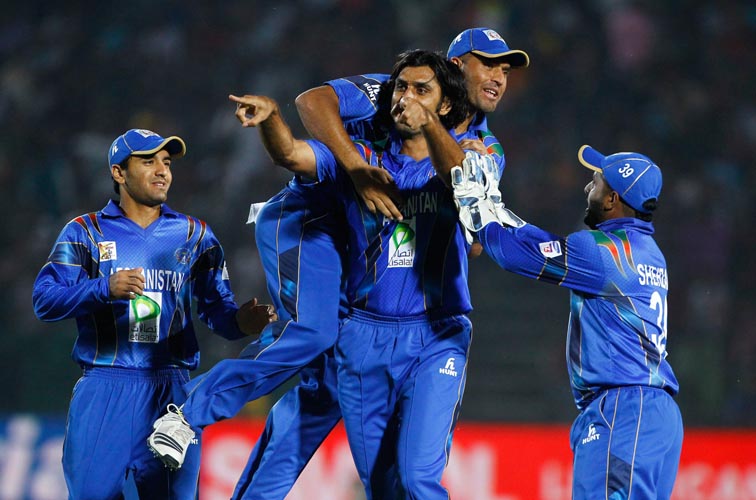 A good fielding side
The Afghans have delighted everyone not only with their bowling, but also with their fielding efforts. The catches by Afsar Zazai and Hamid Hasan were spectacular and even their batsmen showed great character and strength. Hamid Hasan again proved his mettle, but this time with the bat. His 60-run ninth-wicket partnership with Shenwari proved to be quite useful and their partnership had brought them an inch closer to their maiden World Cup match win. The winning runs were scored by Shapoor when he struck a boundary at the last ball of the 49th over.
This match will forever be etched in the history of Afghanistani cricket, as they won their first ever World Cup match.
For  updates on ICC Cricket World Cup 2015, visit our social media pages by clicking the options below:
Facebook
Twitter
Instagram
Pinterest