Sofia Hayat speaks her heart out
Sofia Hayat talks about her disturbing past, her struggles, working with Hollywood and Bollywood stars and upcoming projects.
Q. How was your experience in Bigg Boss?
Bigg Boss was one of the best things I have ever done. I had to face all of my fears and anxieties in the house and I made a really good friend. I did not think I would last more than a week, but I managed to control myself in many ways. I never thought I could live in such a place where hygiene was terrible – boys spitting in showers and sinks, plates stored on low level shelving where there were rats, insects in the garden; but I overcame all of this. The biggest thing I overcame was my fear of violent men. I saw my father hit my mother when I was a child, I was assaulted by my uncle as a child, and I guess I always ran away from people like that, but God gave me Armaan Kohli who was all those bad people in my life rolled into one, and I stood up to him! I never thought I could do that, and I hope I showed women across the world, that they too can stand up to violence!
"I believe my troubled past has made me who I am today.
Of course I wish I had a different past … "
Q. Have you always wanted to be an actress? How has your journey been?
I started singing, dancing and acting from the age of 5. I studied all forms of acting for 8 years and have acted in many theater productions, TV shows, and films in India as well as in Europe and America
My journey was not easy, I had a lot of rejections in London at the beginning, but after the first job, with BAFTA award winner Stephen Fry, I was on a roll. He had acted in one of my favourite movies, "V for Vendetta", a film about freedom from governments, and I actually emulated the masked freedom fighter in my music video, "What's the matter"
I have been so grateful to have worked with people like Angelina Jolie, Brad Pitt, Colin Farrell, Meera Syal, and many more
My journey in India has also been amazing, though I do wish there were more female-led films, more stories of inspiration, rather than the same old stories where women are secondary characters. When I first came to India, I was lucky enough to work in a film with the beautiful Udita Goswami. Not only is she a strong woman, she is such a beautiful soul and we became soul sisters
In Big Boss I met my second sister in Gauhar Khan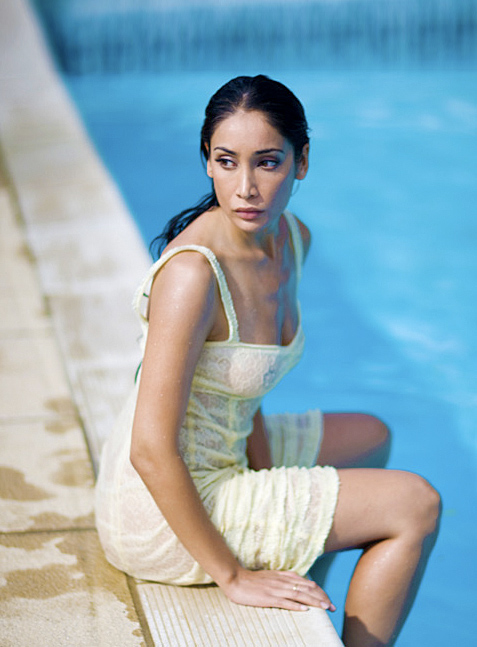 Q. You've had a very troubled past. How did you manage to get past all that and get to where you are today?
I believe my troubled past has made me who I am today. Of course I wish I had a different past, but if I did not I could not have faced Armaan, I could not have gone to India on my own. A lot of people who go through abuse, need to understand that they are extremely special, and they can rise like a phoenix from the ashes to fly and be amongst the stars. God has always guided me and still does today.
Q. What has been your most memorable moment till now?
I guess the whole Armaan incident. I earned a lot of respect and made a good friend in Bigg Boss. I will never forget that.
Q. Last year you were named one of FHM's sexiest women in the world? How does that feel?
I feel privileged! I was an ugly child, so to be awarded something like that is amazing! But I believe true sexiness comes from within. I am a down to earth woman, who respects beauty in other women, inside and out. We need an award for the beauty a woman has on the inside.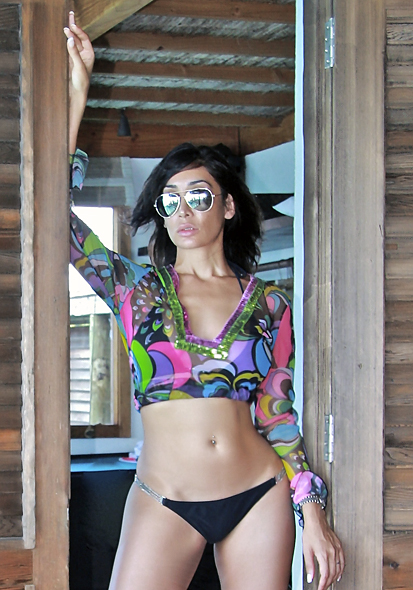 Q. What does Sofia Hayat like to do when she is not working?
I love playing polo, walking my dog, seeing my friends and writing music. All of which I am doing now.
Q. What are your plans for the future?
To be happy with what I have.
Q. Is there anything Sofia Hayat would like to share with our readers?
You only have one life, it is a gift. Always do what your heart tells you. No amount of fame and money can make you happy. Be happy because the sun rises in the morning, the wind blows in your face and the trees give you oxygen, and love with all your heart, especially yourself.