Preparing for the International Yoga Day
No one had even imagined that when Prime Minister Narendra Modi would declare June 21st as the International Yoga Day, that it will become a huge controversy. For the western world, yoga resonates with exercise, but here in India it is much more than that. Here it has a more religious outlook to it. The Sanskrit chants are full of ideological and religious meaning. There were several protests against the International Yoga day.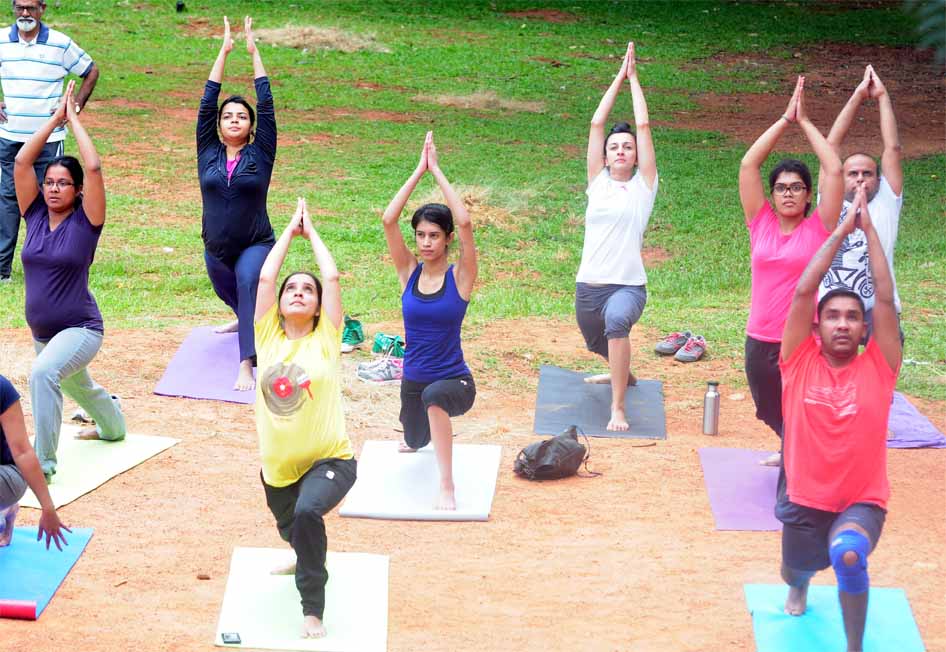 A majority of the protests came from a handful of Muslim activist groups. They said that they should not be forced to say the word 'Om' as it is sacred to Hindus and do the Suryanamaskar as it violated the monotheistic nature of Islam. The organizers were quick to address the complaint and clarified that it is an optional thing to do and it focuses on the health aspect of it, and not religious.
Prime Minister Narendra Modi had put forth the proposal to have an International Yoga Day during his maiden speech at the United Nations Assembly. India is currently organising the International Yoga day across 192 countries, this includes all the members of the United Nations, except Yemen -the reason being that the Indian Mission in Yemen has been closed. Teams supervised by 50 Yoga trainers have been sent to different countries and Indian embassies abroad. Since it will happen on a grand scale – the teams have been instructed to ensure that the rehearsals are well-coordinated.
The Indian government has taken steps to promote Yoga in the country. Circulars in schools have been given out to participate in the International Yoga Day. To ensure that there is maximum number of participation from the government's side, all the senior bureaucrats are required to attend the June 21st celebration (It is compulsory for them to attend).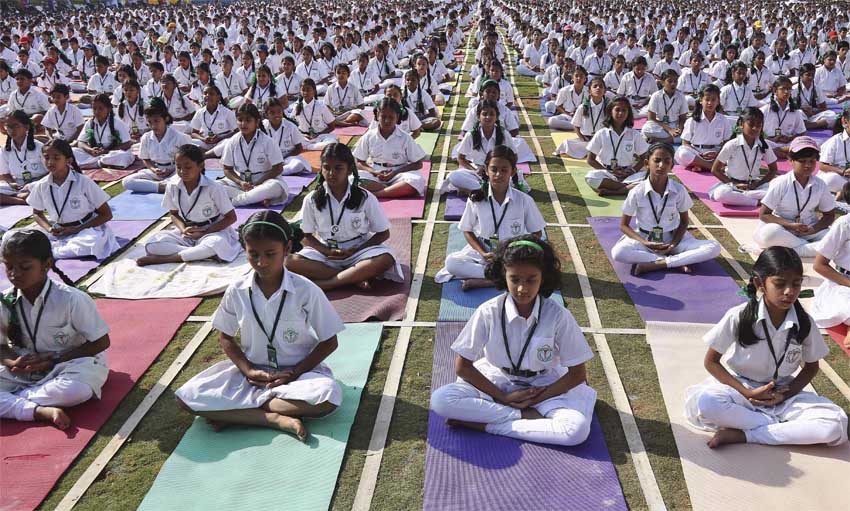 Prime Minister Narendra Modi has even invited to the Guinness World Records team to witness what could be the largest yoga gathering at a single venue. Around 35,000 people will be participating on the International Yoga Day at Delhi, which will be led by Narendra Modi. The session will start at 7 A.M. It will be a 35-minute session which will be held at the Rajpath. A total of 15 asanas will be performed by 35,000 school children, government officials, diplomats, army personnel and NCC cadets. There will also be meditation session which will last for 15 minutes.
Bollywood stars such as Sonam Kapoor, Kareena Kapoor and Shilpa Shetty will also perform yoga. This will be done to increase the awareness.
It seems that Prime Minister Narendra Modi and his team are leaving no stone unturned to make this event successful.
For regular updates on Current Affairs, visit our social media pages by clicking the options below:
Facebook
Twitter
Instagram
Pinterest