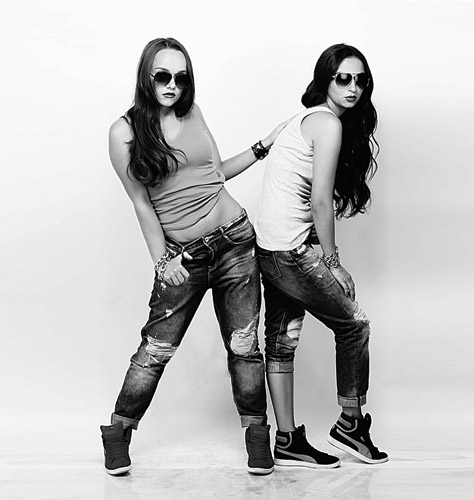 How did the name 'Hard Candies' come about?
We were discussing different versions of names for around one month, but in the end it is just come up to us like BOOM! Hard Candies» It is the best name that represent our personalities and characters.
DJ'ing is still a very male dominated profession. What are the major hurdles both of you have faced?
98 % of male DJs have a lot of prejudices about female DJs. Like females cannot mix better than males or cannot mix at all and many others. So basically we get through all of this. You know, to be a professional female DJ means that you should work doubly harder and better than any male!
What is your biggest passion in life?
Our passion is our job!
How did DJing happen to you?
First it was just our hobby since both of us worked a 9 to 5 job. But then we realised that DJ'ing was something we wanted to do professionally and give all our free time to it.
What was your inspiration for taking up DJ'ing as a profession?
I think it was the love for music that inspired us. And then it just happened!
When did you both visit Goa for the first time? What do you both think of the
party scene?
The first time we visited Goa was about a year ago for the holidays. We fell in love with it at first sight. And yes, we think that Goa has all the chances of becoming the party capital of India. Nowhere else do people enjoy more music and parties than in the state of Goa.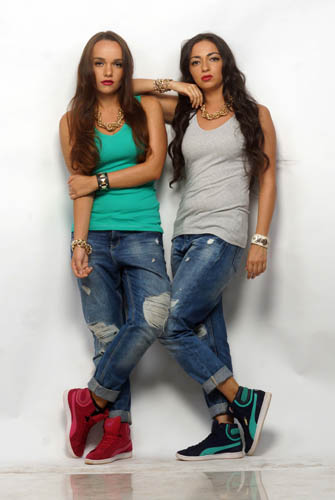 Where have you both performed so far?
In half of India by now! Our local friends joke that we have already seen more of India than any Indian has. And of course all around the world – Ukraine, Russia, Belarus, Moldova, Tajikistan, Kazakhstan, Turkey, Egypt, Sri Lanka and many, many others.
Do you think DJ'ing can be a good career choice for women?
Gender doesn't matter – you should be talented, stubborn and love what you do. I think that is the key to success in any career.
Do you think there's scope for DJ'ing as a career in India, especially for women?
For sure, our answer is yes! DJ'ing and the party scene in India are developing very quickly and you can have a lot of opportunities here.
Do you have any advice for upcoming female DJ's?
Do not pay attention to haters and keep
doing what you like!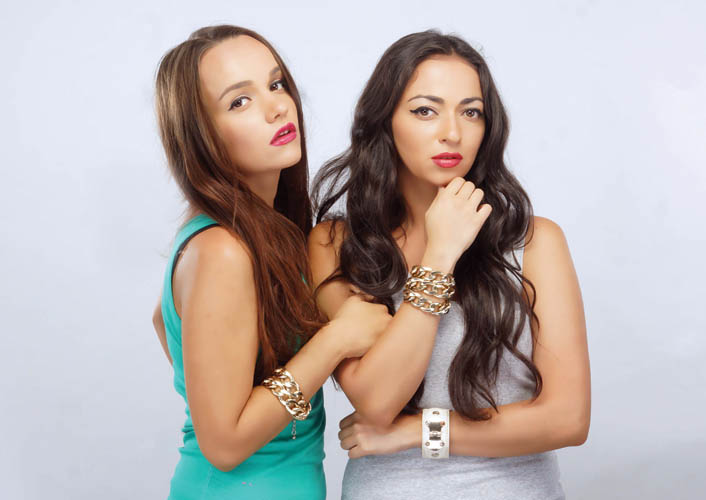 Tell us a little about your home Ukraine?
Ukraine is a very beautiful and green country. We have a lot of things to do and watch in Ukraine, like a lot of ancient churches, sanctuaries, etc. Plus, of course, all big cities have parties from 9 pm till 10 am.
Do you have any upcoming projects?
This summer we are planning to release a couple of new tracks. We will go back to Ukraine as soon as possible and would start working on it. So expect something from us soon!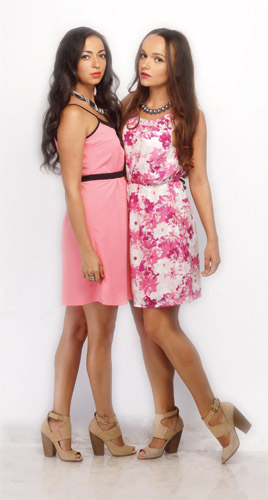 For  updates on Music, visit our social media pages by clicking the options below:
Facebook
Twitter
Instagram
Pinterest