Delhi Restaurants picks the top 5 foodie places in Chandni Chowk
If you are a die hard foodie and your stomach can handle a potential ruble from the desi Delhi restaurants, then you should definitely read this. Any adventurous food trip through Delhi's streets has to begin from the heart of the city -Chandni Chowk (also known as 'Purani Dilli') – where the true colours of Delhi can be seen. The area is well connected by road and metro and being the oldest market of Delhi – the buzz around the place is electric. The area is rich in its culture, crafts and of course, food – especially street food. I'm sure your taste buds are already on alert – so without wasting any more time, Delhi restaurants guide presents the five places in Chandni Chowk where you must treat yourself to- at least once in your lifetime.
1. Natraj Dahi Bhalla Corner
While walking from the Chandni Chowk metro station towards the main market through a congested lane – one cannot miss 'the' shop on the right side of the lane, Natraj Dahi Bhalla Corner. If you want to eat dahi bhalla in Chandni Chowk then this is the destination for you. The place is currently run by two brothers Rajeev and Jitin Sharma- who inherited this business from their grandfather. It began as a stall in the same area in the 1920s and now the shop is a part of Delhi restaurants heritage. The menu which started off with two food items is now a mix of different type of chaat-dahibhalla , alootikki, chaatpapri,etc.,as well as other snacks and food.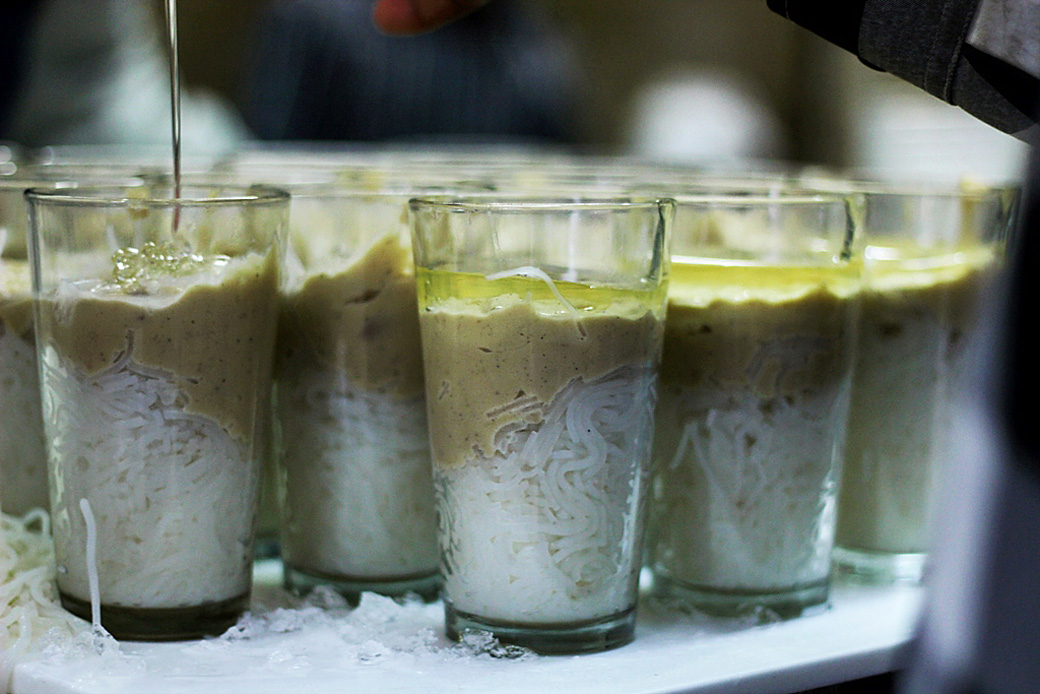 2. Jai Hind Parantha
Who hasn't heard about this famous lane in Chandni Chowk? As the name suggests – this lane is famous for their 'Oh so tasty' paranthas. Very few people know that this lane was once famous for shops dealing in silver – but in the year 1875 about 13 shops which served only Parathas took charge of this lane. Since then, this street is fondly known as Paranthe Wali Gali – where today only 3 to 4 shops which were originally founded remain, the most famous of them being Jai Hind Parantha. Paranthasare served with three types of sabzi, two types of chutney and pickle- all this for just Rs. 40 to Rs 55.
3. Chaina Ram Halwai
Originating from Karachi, Pakistan -Chaina Ram Halwai dates back to 1901. Coming to India in 1948, the shop is now a renowned name all over Delhi. They are the pioneers of Karachi Halwa in Delhi and have been awarded the Best Mithai Shop in the year 2011. The shop also serves poori chhole and halwa as breakfast from 8 am to 11 am. If you have a sweet tooth then I would personally recommend the 'mithais' of this shop.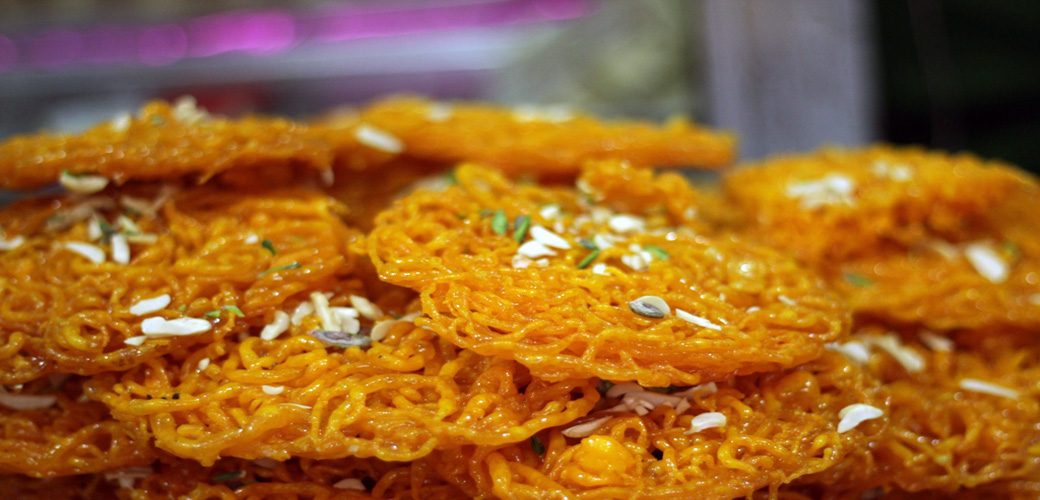 4. Giani Di Hatti
Named after the founder, Giani Guru Charan Singh, Giani Di Hattiis famous for its falluda kulfi. The now well-known (Italian sounding) Giani's ice-cream chain is also founded by them. For summers they have different shakes – Mango, Pineapple etc and for winters, they serve moongdal halwa, gaajar halwa,etc. In addition to all this, they also serve lassi and chhole bathure.
5. Kake Di Hatti
Just next to Giani Di Hatti (where else?) is Kake Di Hatti. A small shop which is not flamboyant in its appearance scores full marks in the food it serves. Established in 1942, the shop is famous for the extra large stuffed naans. They have over 21 stuffed naans which are served with shahi paneer or daal makhani. The dimensions of one naan match the size of one extra-large pizza. A single naan weighs around 600 grams and is equivalent to 8 chapattis. If you plan to visit this shop then I would suggest come empty stomach – the naan is huge (and I mean it!).
Just reading about these places isn't enough – you wouldn't know what you are missing out on, till the time you personally visit these Delhi restaurants and experience the food. You cannot call yourself a 'pakka Dilliwala' if you haven't visited Chandni Chowk and craved for the street food available there. And if you are a visitor or new in town and reading this article, then I am sure you will thank me for being your guide through the streets of the ultimate food destination – Chandni Chowk.