BlackBerry has cut the price of its Q5 device to Rs 13,990. And we think that it is terrific value for money.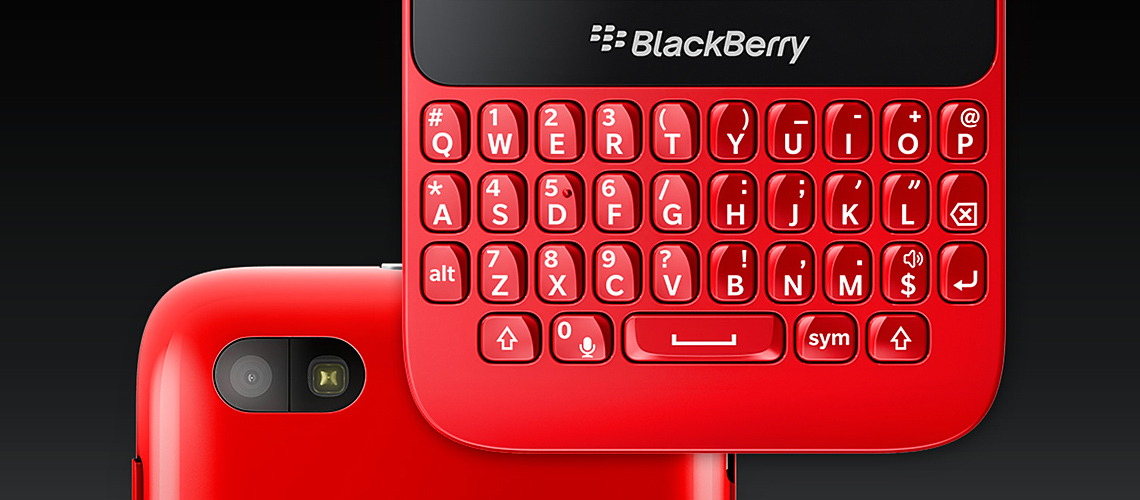 No, we are not intoxicated. We are perfectly in our senses and are recommending that in this age of Android and a soon-to-come new iPhone, you should consider investing in the BlackBerry Q5. Yep, the same BlackBerry that many are busy writing obituaries for. Well, our reason for recommending the Q5 stems from the fact that it has taken a dramatic price cut, going from nearly Rs 20,000 to Rs 13,999. At THAT price, take it from us, it is a pretty good deal. Do we still sound a trifle daft? Well, consider the following facts:
1. It is the best device for typing even now
We don't care how many types of onscreen keyboard apps are released – at the end of the day, nothing really matches the satisfaction of pressing a real hardware key rather than tapping an onscreen button. And the Q5 comes with the full QWERTY keyboard that used to be a trademark of the BlackBerry series. Those used to the Curve series will be right at home here.
2. Excellent mail, social networks and messaging
For all the dominance of Android and iOS, what cannot be denied is that when it comes to tasks revolving around e-mails, social networks and messaging, the BlackBerry devices still have few peers. The BlackBerry Hub gives you all notifications from messaging services, social networks and mail accounts in one place, and the Facebook, Twitter and LinkedIn apps work very well indeed. Mails and attachments are still handled brilliantly and thanks to that keyboard, you will find yourself responding to them more frequently and in more detail than from most other devices. Oh, and though the screen is a bit on the small size, the browser with the device is on par with anything that Android or iOS can offer.
3. Good battery life
A phone that costs less than Rs 15,000 and still delivers battery life that goes past a day? The Q5 is that rare bird. Even with social networks and mail buzzing, you should be able to coax a comfortable day and a half of battery use out of it.
4. Very smooth software
No, it does not have as many apps as iOS or Android but the one thing that BlackBerry's BB 10 OS has is buttery smoothness across all devices, something that we have seen only on Windows Phone. The result is an experience that is not cluttered with lags and crashes, even though we do wish it would start up and shut down faster.
5. Great call quality
No, it does not have the greatest camera in the world, but the Q5 has something that is becoming increasingly ignored by many phone manufacturers – good call quality. We found the Q5 picking up signals in areas where other phones insisted that there was no network and call quality was excellent throughout. You know, at the end of the day, a smartphone has got to be a phone too and the Q5 performs that role with distinction.
6. It looks smart
Right, call us old-fashioned if you wish, but we think that in this day of super large and bulky phones, the Q5 looks very smart with its compact form factor. And hey, it comes in red as well!
So that's our six-pronged rationale urging you to buy the BlackBerry Q5, especially after its price cut. Yes, it won't run all the apps in the world. Yes, it does not have an amazing camera. But what it does deliver is a smooth performing phone that is a wiz at mail, messaging and social networks, has good battery life and is terrific at handling calls. And you know, for some people (actually, for a lot of people), that really is enough.