7 features you'll  love about Lenovo Vibe Z2 Pro.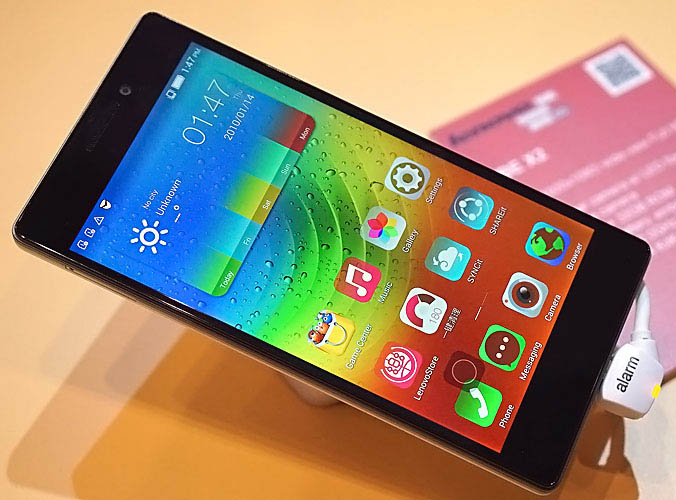 Worried about which bank to rob, or which kidney to donate to grab either the iPhone 6 Plus or the Galaxy Note 4? Well, you could save society and your health by instead investing in the Lenovo Vibe Z2 Pro. No, we have not been drinking. Lenovo's latest phablet is REALLY that good, and well, there's the little matter of price. Check our rationale for picking it over the two worthies, if wallet space is at a premium (isn't italways?)
" HD display, 16 megapixel camera (rear), 5.0-megapixel camera (front), 3 GB RAM, Qualcomm Snapdragon 801 processor"
Right, no getting around it; Lenovo Vibe Z2 Pro has scored a winner in the design department. The Vibe Z2 Pro looks incredibly compact for something that has a 6.0-inch display (it is actually shorter than the iPhone 6 Plus, which has a 5.5 inch one – beat that!), and looks very classy indeed. The back has a laser weave on metal that is sheer understated brilliance and the camera is placed in a red enclosure of its own. Look, it won't turn heads with its outrageous looks, but if phones were suits, this would be an Armani!
In terms of hardware, Lenovo has pretty much thrown the kitchen sink at this one. Quad HD display, 16 megapixel camera (rear), 5.0-megapixel camera (front), 3 GB RAM, Qualcomm Snapdragon 801 processor (similar to the one on the LG G3) and all the connectivity options you could want. Our only complaint is that its 32 GB memory ain't expandable – no space for memory card slots in that slim frame – but on the flip side, it comes with dual SIM connectivity, something which many so-called flagships don't seem to consider important.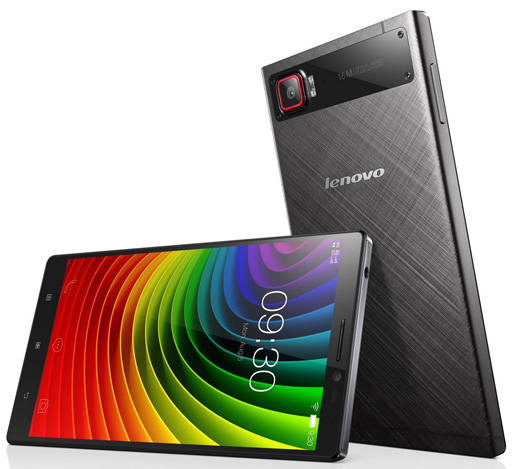 The Lenovo Vibe Z2 Pro runs on Android KitKat (4.4) but Lenovo has thrown in some very cool tricks with it, making it easy and even sometimes fun to use. If you have a geek side (some of us are guilty of that), you can just boot the device into a plain Android mode like the Nexus. If you have stuff that you would rather not let others see (many of us are guilty of that too), you can store in a special zone. If you find the display too big, you can shrink it to make it a small part of the overall display and so on. Look, this thing is good to use, take our word for it.
The 16.0-megapixel shooter on the lenovo Vibe Z2 Pro is among the best we have seen, especially in close ups. The 5.0-megapixel front facing one is no slouch either in the selfie department. And that massive display is awesome for watching films and playing HD games. Oh and all that hardware means that you can pretty much do anything on this device without worrying about it slowing down or crashing. Yeah, THAT good.
Battery life to…eternity! (sort of)
Big screen, good camera, lots of high-end hardware…generally that adds up to a battery that has about as much chance of seeing out a day as an ice cube has of surviving in an oven. But Lenovo have thrown in a massive 4000 mAh battery and we kid you not, it saw us through almost two days of hefty use with 3G turned on. You know, even the Note 4 and iPhone 6 Plus cannot match that, and they are no lightweights in the department.
So yes, in terms of hardware and software and performance, and yes, even looks and appearance, we have lenovo that can pretty much hold its own against the Note 4 and the iPhone 6 Plus. Which brings us to the price. Right, the Samsung Galaxy Note 4 is retailing for something in the vicinity of Rs 58,000 right now. The Apple iPhone 6 Plus starts at Rs 62,500 for a measly 16GB storage. And the Lenovo Vibe Z2 Pro? Ah well, it will set you back by…Rs 32,999! Yes, you can actually buy it, buy an iPad mini with retina display and still end up spending only a bit more than on the Note 4 and actually less than on the iPhone 6 Plus. Comparable specs, performance and design at about 55-60 per cent of the price. You know, not a bad option. Save those kidneys, we say!