Some Awesome Recipes To Try
Thai Pineapple Rice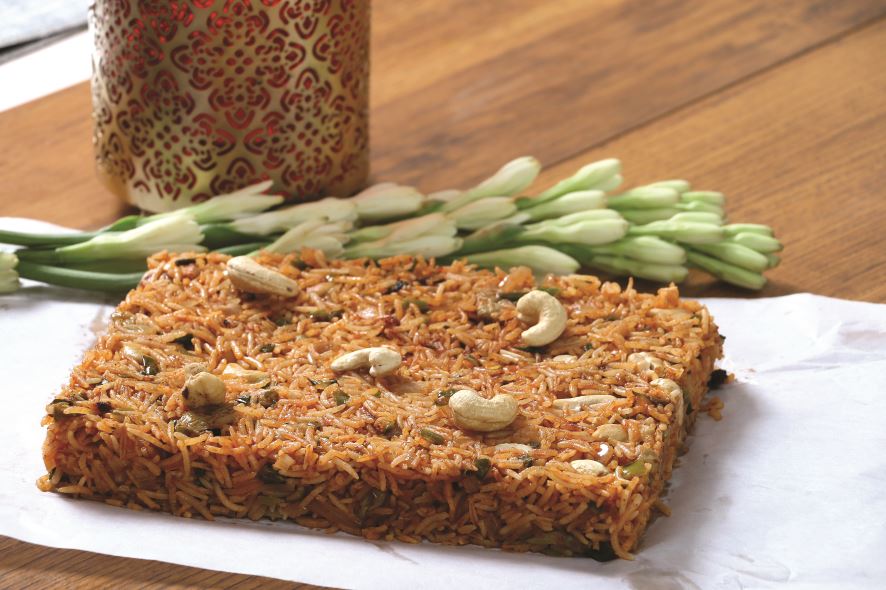 Ingredients
2 cups rice, three quarters boiled
1 tbsp red/yellow Thai curry paste
2-3 spring onions, finely chopped
1 onion, small and finely chopped
1-2 green chillies, finely chopped
4-5 pineapple slices
1/4 cup coconut milk
1 hand full cashew nuts and raisins, sautéed in 1 tbsp of oil
Salt and pepper to taste
Coriander for garnishing
Method
Put 4-5 tbsp of oil in a deep non-stick pan. Add curry paste, onion, spring onions and green chillies. When the onions are soft and pink, add the rice and sprinkle with salt and pepper. Add the diced pineapple and cashews and raisins. Pour the coconut milk over the rice and cover for about 5-7 minutes until done.
Plate the rice and garnish with coriander. Serve with chicken Thai curry or veg Thai curry.
Vietnamese Sizzling Prawns
Ingredients
500 gms prawns
1 onion, finely chopped
5 spring onions, finely chopped
2 green chillies, finely chopped
2 tbsp fish sauce
1 tbsp garlic, finely chopped
1 tbsp dark soy sauce
1 can coconut milk
1 tbsp tamarind paste
1 tbspjaggery
salt and pepper to taste
Method
Wash the prawns well. Coat with salt and pepper, deep fry and keep aside.
In a wok, sauté onions, spring onions, green chillies and garlic until brown.
Add the coconut milk and the prawns. Then add the soy sauce, fish sauce, tamarind paste and jaggery and cook for a while. If you feel the gravy is too thick, add a bit of water.
Garnish the dish with fried onions and serve with steamed rice.
ABOUT THE CHEF
Ritu Soni is a home maker who loves trying out new recipes. She inherited her passion for cooking from her father who loves to cook in his spare time. Her husband of 22 years is her biggest critic and has motivated her to reach near perfection when it comes to food.