Challenge Accepted

Created and presented by Goan Chef Challenge, the 'GO Cheese 5555 Cupcakes' in 111 different flavours and 50 different themes event set a record in the Limca Book of Records.
Held at the Goa Marriott Resort and Spa, the event saw the cupcakes be prepared by more than 350 chefs in the span of 12 hours.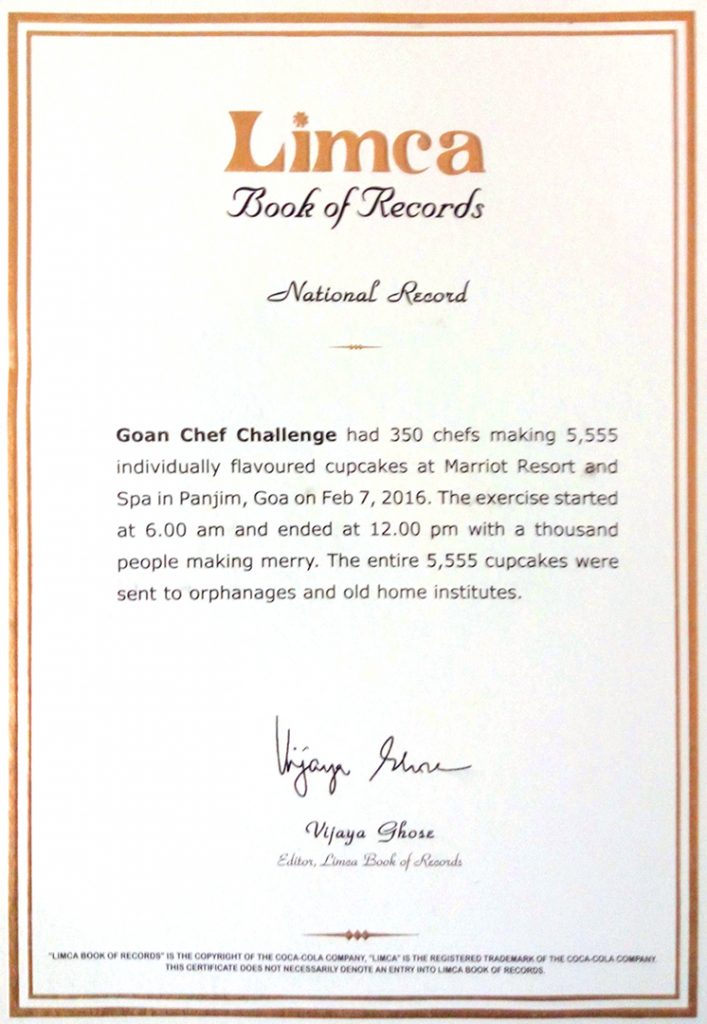 Under the Goan Chef Challenge headed by Xavier Francis, the chefs worked with ingredients as varied as chocolate, green chilli, marmalade, jalapenos, pesto, cashew feni and even kokum for the 5,555 different varieties of cup cakes, made within 12 hours.
The pastry chefs took over the kitchens at Goa Marriott Resort and Spa, Panaji at 0600 hrs in the morning and began the mammoth task of mixing, baking, decorating and displacing 5,555 unique varieties of cupcakes before the sun went down.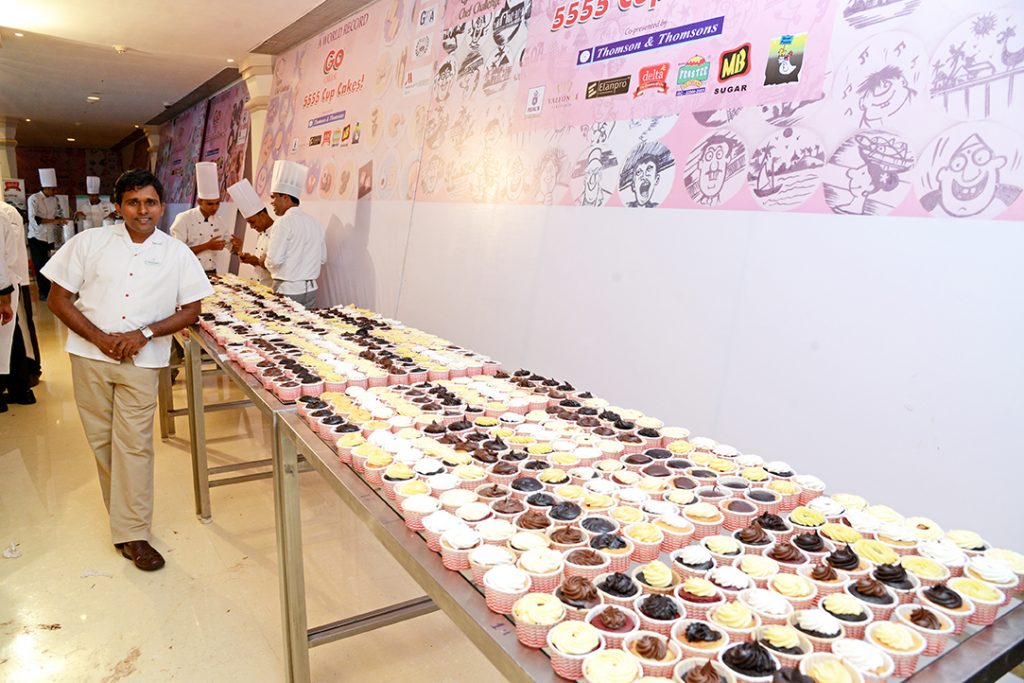 The themes were decided and designs drawn out, after which the fondant was coloured and intricately crafted to reflect each of the 50 themes that include the Harry Potter Series, Halloween, Mario Miranda, Pirates, Wildlife, Casino, Carnival, Science Lab, Alice In Wonderland, Back To School, Bollywood, The Oscars, Minions, Cowboys, Emojis and Mobile Apps among others.
Vice President of Culinary Forum of Goa Chef Sunith Sharma said, "Technical support for the event was given by Culinary Forum of Goa under the IFCA and WACS." Chef DharaKotak, Chef VivekKadam and Chef Pratik Roy helped in designing more than 100 fondant toppers under each of the themes.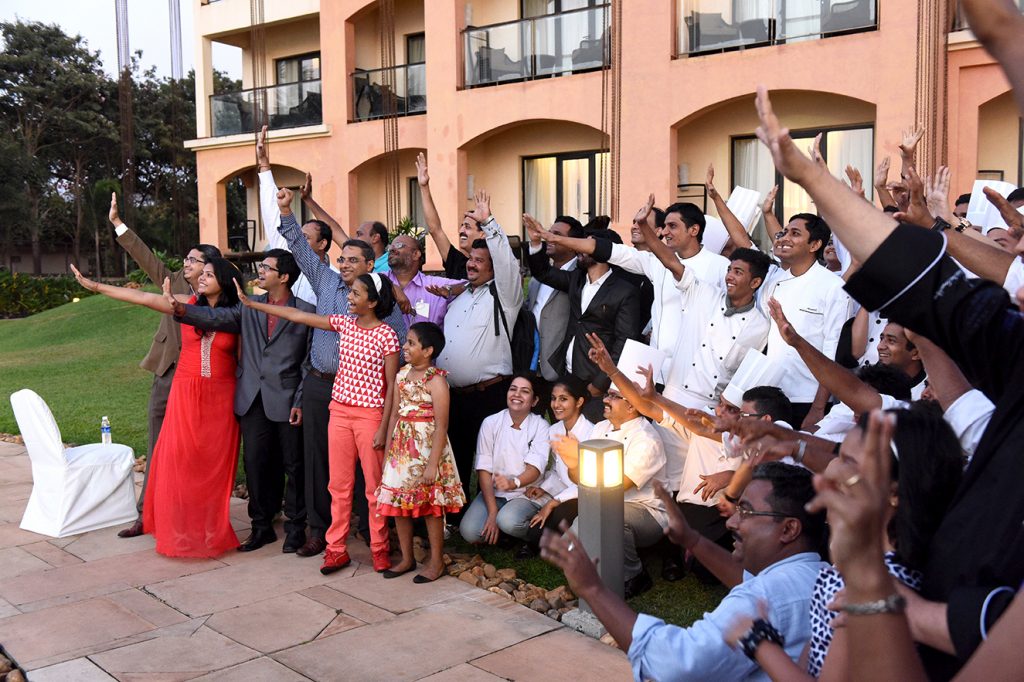 The event was hosted by renowned food author and critic Odette Mascarenhas and the chief guest for the event was Panaji MLA SidharthKunkolienkar.
The 5,555 varieties of cupcakes were donated to orphanages and other charitable organisations after the challenge.