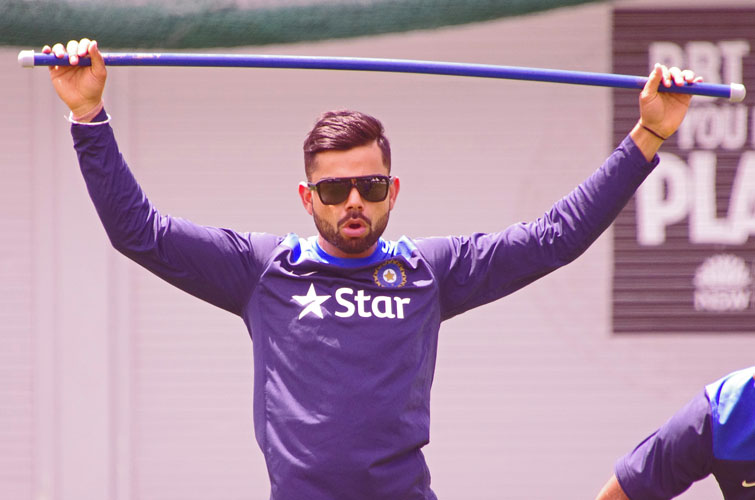 The rise of Kohli in the cricketing world can only be compared to the 'God of Cricket', Sachin Tendulkar. Kohli for some is the 'New' Sachin. There are numerous similarities between the two batsmen. Apart from sharing the burden of expectations of the entire nation, there are many other things that the duo shares with each other.
We bring you the list of a few things which are common between the two players.
Started Young:  Both Sachin and  Virat Kohli started playing cricket at a very young age. They showed promise at a very early age. Kohli and Sachin made their international debut at the age of 16 and 19.
Hungry for runs: It is even mad to think their dedication to the game is lacking. Their commitment to the game is unquestionable. They are/were both hungry for runs and better themselves in every game. You could see the disappointment in the eyes of Sachin when he failed to score, the same kind of disappointment can be seen in the eyes of Virat Kohli, when he fails to score.
Mentally strong: During the 1999 World Cup, Sachin's father had passed away. He missed only 1 match during that world cup and came back strongly by scoring a century against Kenya. Kohli too, lost his father when he was playing a first class match against Karnataka. He did not let this incident affect him and went on to score an important 90 the next day.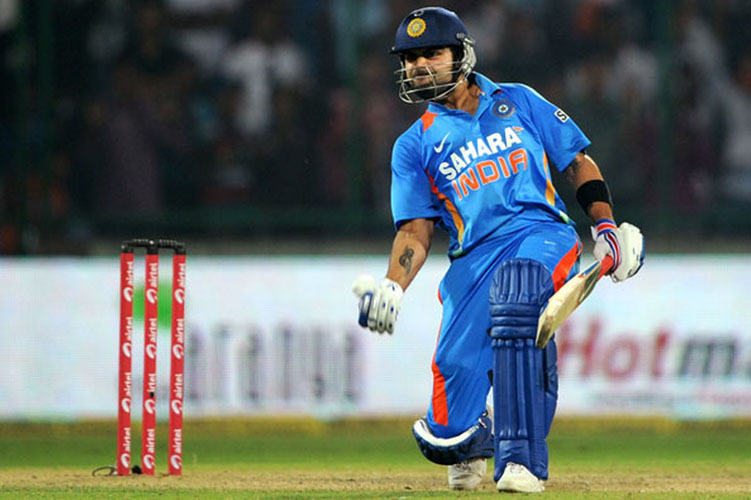 Breaking records, a child play: Sachin has probably broken all the records during his career and even set new heights. He is the highest run getter in both test and One-Day internationals. He scored 15921 runs in test and 18426 runs in One-Day internationals. He also has a total of 100 hundreds, Test and ODIs combined, which is another record in its own.  It seemed that no one else could break his record, but the way Kohli is going; it seems that he might just break quite a few of Sachin's monumental records. Kohli is the fastest cricketer to reach 20 One-Day international centuries.
World Cup 2011: Another similarity which both the batsmen have in common is the World Cup in 2011. Virat even carried Sachin on his shoulders and did a victory lap.
For regular updates on Virat kohli,Sachin Tandulkar,world cup 2015,  Cricket Records, visit our social media pages by clicking the options below:
Facebook
Twitter
Instagram
Pinterest