LOCATION
Located in the Middle Circle in Connaught Place, which has now cemented its status as the food capital of Delhi, Fuji claims to bring the most authentic Japanese food in Delhi NCR to its patrons.
From the rare ingredients to the cutlery, everything at Fuji is handpicked and imported straight from Japan.
Interiors
The interiors are simple and very traditionally Japanese. The restaurant also includes a section where you sit on the floor with your legs tugged away in a recess in the floor.
The decor is minimal – very wabi-sabi with matting, rough textures on the walls, wooden flooring, jute screens, and Japanese paintings on the walls.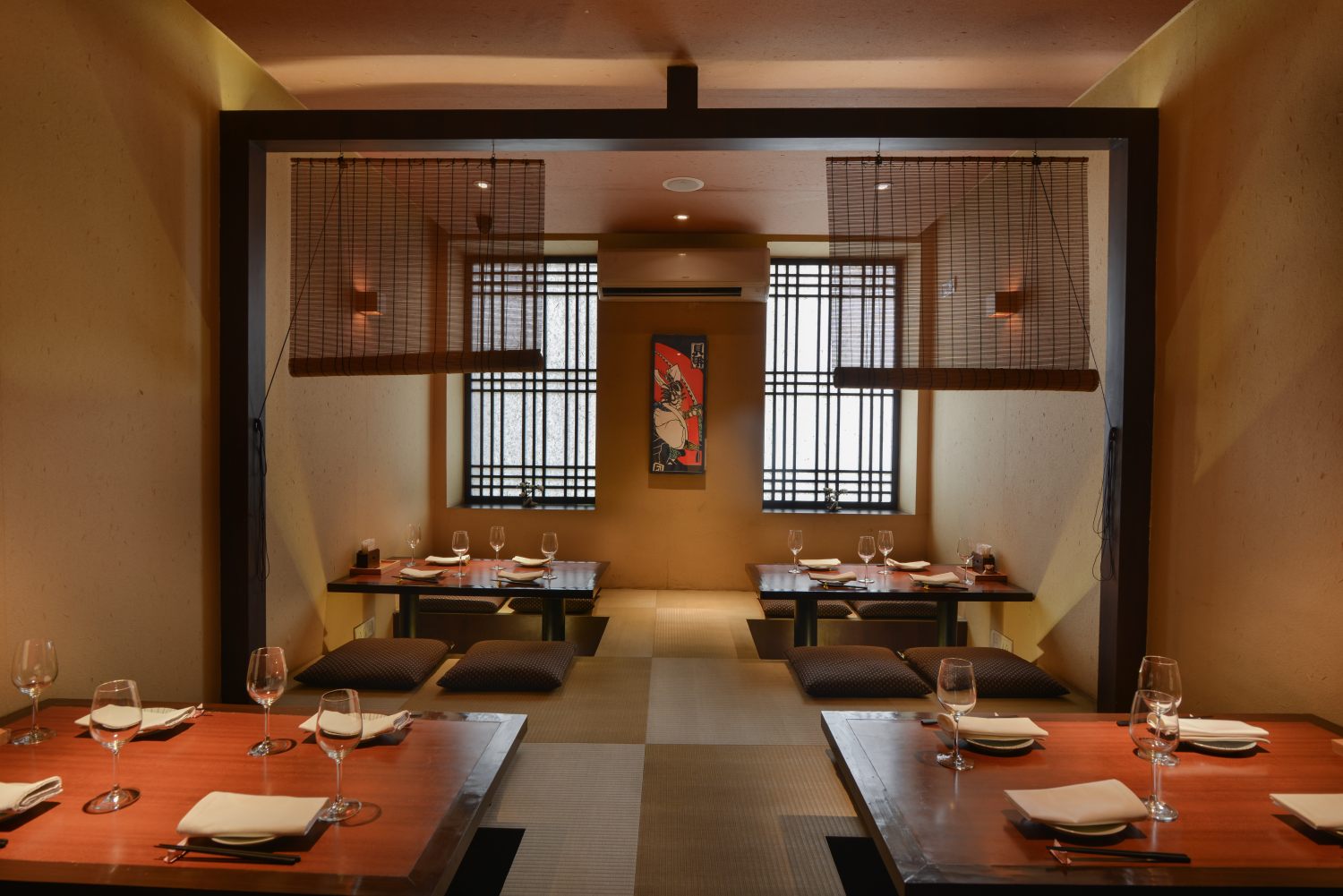 Drinks
We were served four drinks.
The first was a potato-based Vodka drink that is served either neat or on ice. We went for the on-ice version which tasted very interesting. The second was the famous Japanese Asahi beer, which tasted very nice.
The third drink was a mocktail – a Wasabi-flavoured Virgin Bloody Mary. Absolutely amazing, the wasabi had been infused with the drink perfectly to create a truly unique drink.
The final drink was a fruity guava-based mocktail which again tasted very nice.
Along with the drinks we were also served a very mild infusion of Jasmine Tea.
Appetizers
We were served two appetizers – Edamame, which was a dish of boiled of green soybeans that were lightly salted and tasted interesting, and a dish of marinated salmon served with caviar. The raw salmon had been so beautifully marinated that you couldn't tell that it was raw. It was truly an excellent start.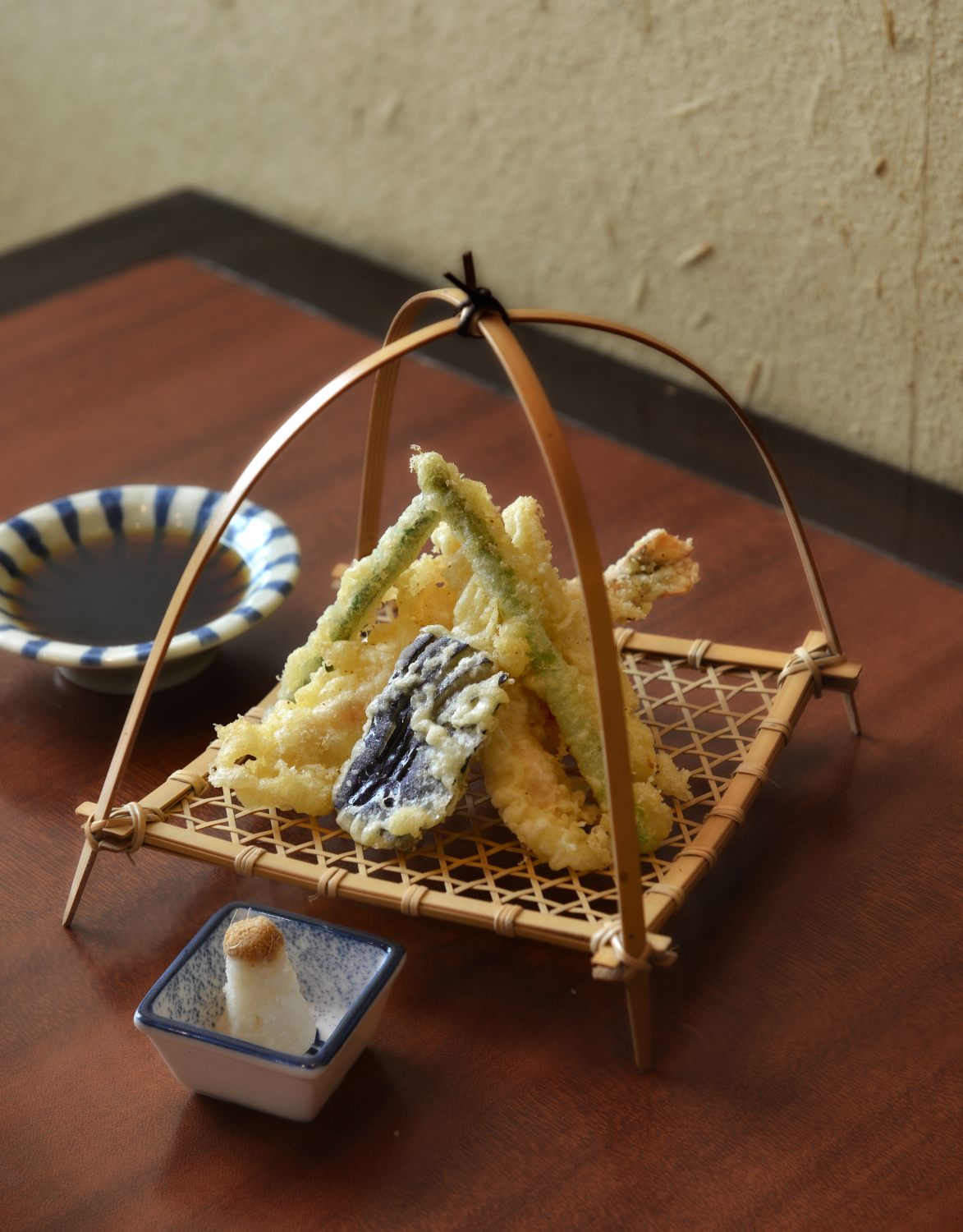 Soup
We were served Miso soup in small bowls. Clear miso soup with some extremely top quality tofu, the dish had subtle flavours and tasted extremely nice.
Food
We were served four dishes – Ebi Tempura, FUJI-Nigiri Moriawase, Chicken Katsu and  Chicken Yaki Udon
We were first served Ebi Tempura – five pieces of prawn dipped in a light batter and deep fried. Served with asparagus and a soy-based Tempura Sauce, the overall taste was very exotic and subtle, with the flavour of the prawn and asparagus coming through beautifully. Overall, it was a great dish.
Next up was the famous FUJI-Nigiri Moriawase, which comprised of 12 rolls of nigiri sushi and one California roll. An absolutely delectable spread, the platter had almost every single combination of sushi possible. Alongside was some absolutely amazing and authentic wasabi, top of the line soy and sweet ginger. It was another phenomenal combination and another great dish.
The third dish was the Chicken Katsu – a bread-crumbed deep fried chicken cutlet that was served on a bed of salad and a slightly sweet tartare sauce alongside it. The chicken was soft and succulent while the outer coating had deep fried to crispy perfection. An excellent combination of flavours and textures, I absolutely loved it.
The final dish was the Chicken Yaki Udon – wheat noodles pan sautéed with chicken and assorted vegetables. The overall dish was subtle yet nice with great flavouring, and although the udon were thicker in size than the usual, they tasted very nice. A great combination, yet again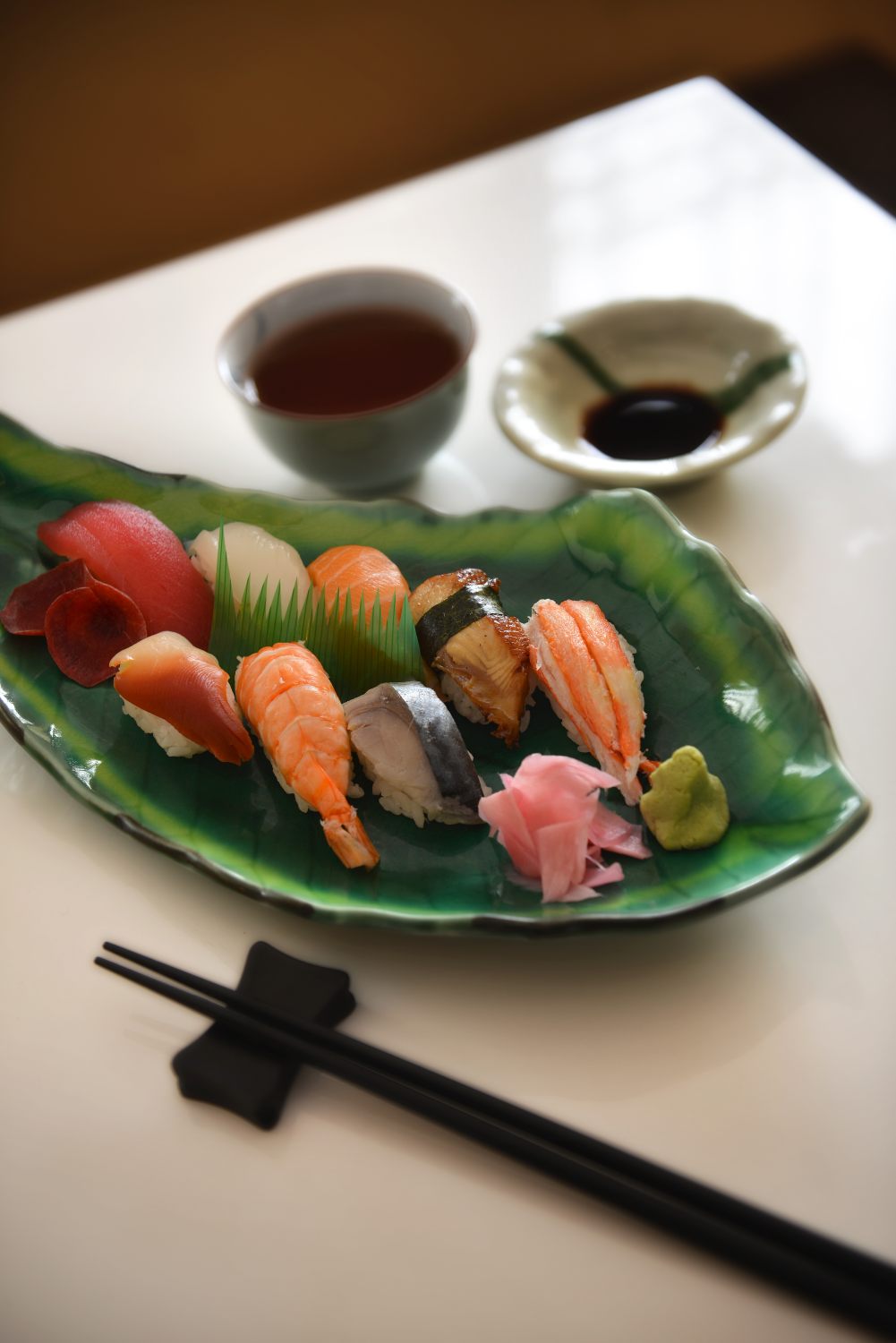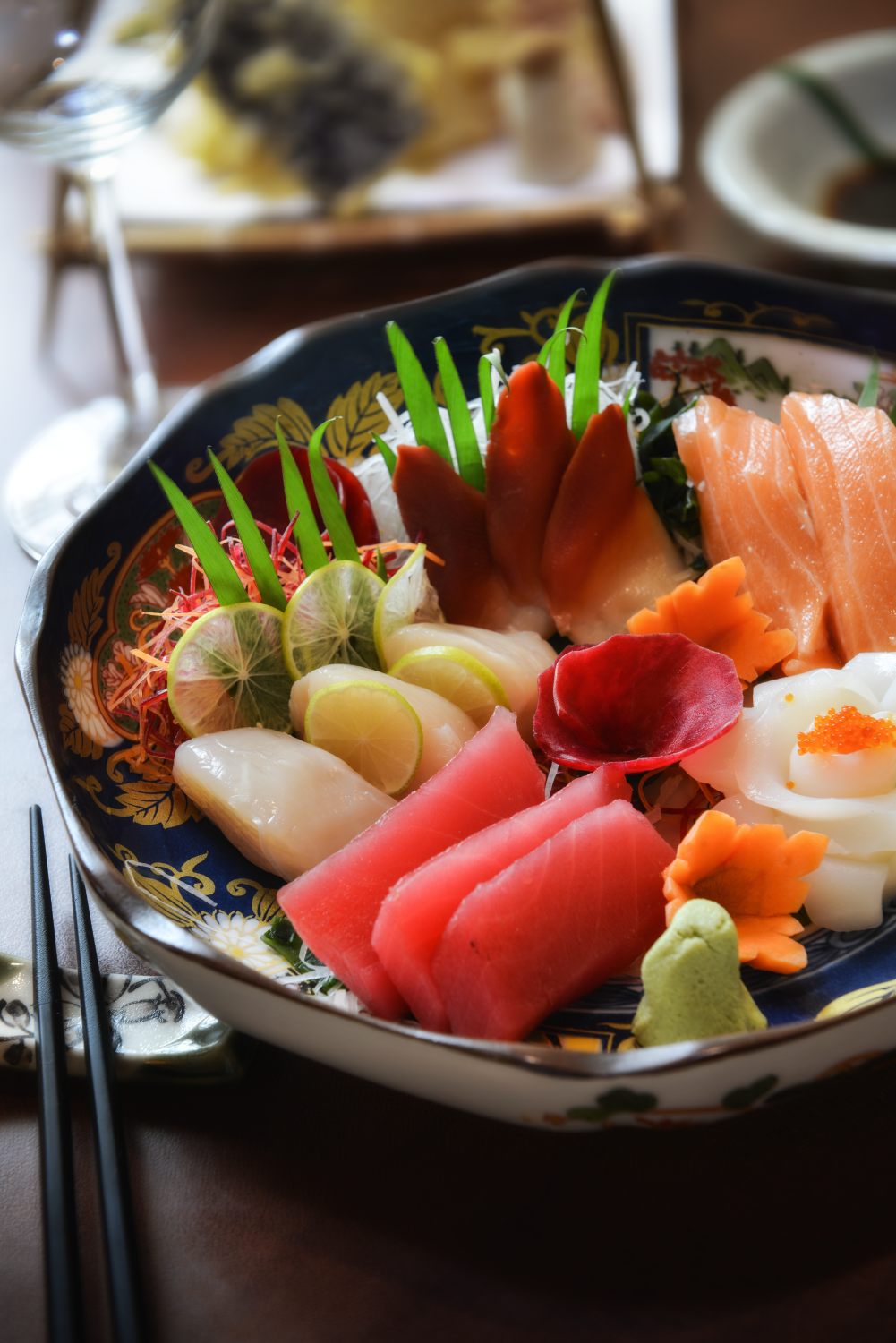 Dessert
For dessert we ordered three dishes – Green Tea pudding, Caramel Custard and Almond Jelly with a Mango Sauce.
The Green Tea Pudding was definitely unique with a different flavour all together and tasted very nice.
The Caramel Custard wasn't textured like the usual caramel custard but definitely tasted wonderful. I personally loved the burnt taste of caramel.
It seemed like the best had been saved for last as the Almond Jelly with Mango Sauce was simply phenomenal, a great combination of textures and flavours, it was the perfect end on a spectacular meal.The best dish was saved for last. Great texture, great combination.
Fuji is truly a gastronomic odyssey to Japan and delivers a scrumptious experience of Japanese food and ambience, making you want to definitely return for more.
Rating: 8.9
Address: M-41/2, Speedbird House, Middle Circle, Connaught Place, New Delhi – 110001
Phone No.: +91 11 3310 76 82
Hours: 11am to 3pm, 6pm to 11pm
Cost for 2: Rs. 2000