Bikini girls on the beaches of Goa
The famed beaches of Goa provide a perfect location for bikini girls calendar photo shoot. Ace photographer Akash Das captures sultry images though his lens. The concept of this shoot was to use fishes as a part of the prop. Notice the model wearing small raw fishes on her neck and arm.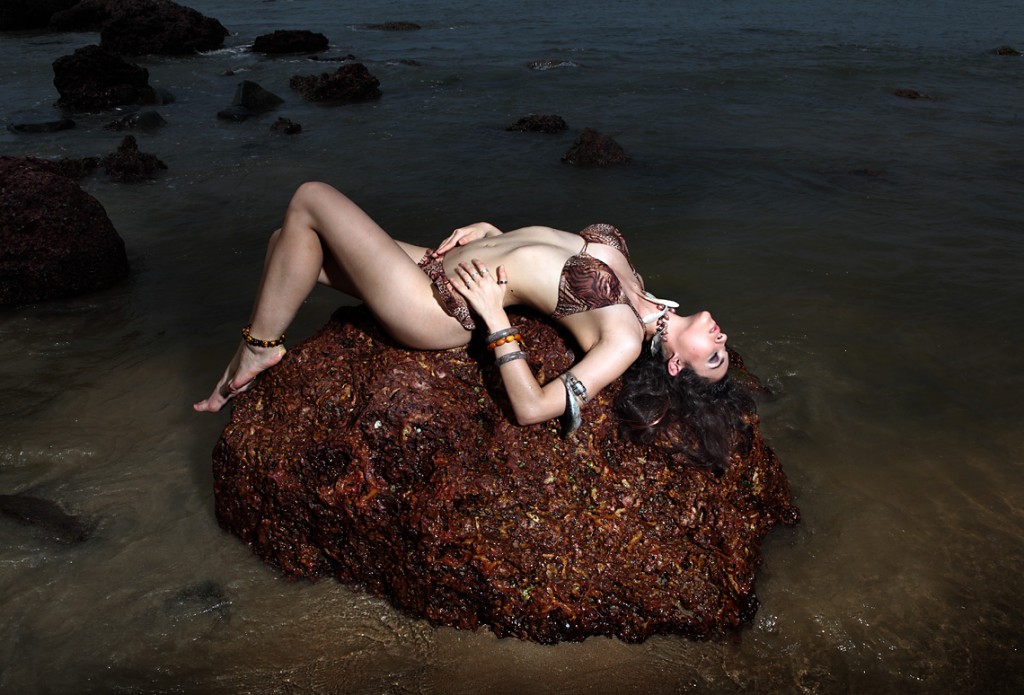 About Akash Das : Aakash is a path breaking figure in Indian advertising. He has won many awards and has been a pioneer in the art of visual communication and photography.