Check out some of the latest must-have beauty & skincare products for summer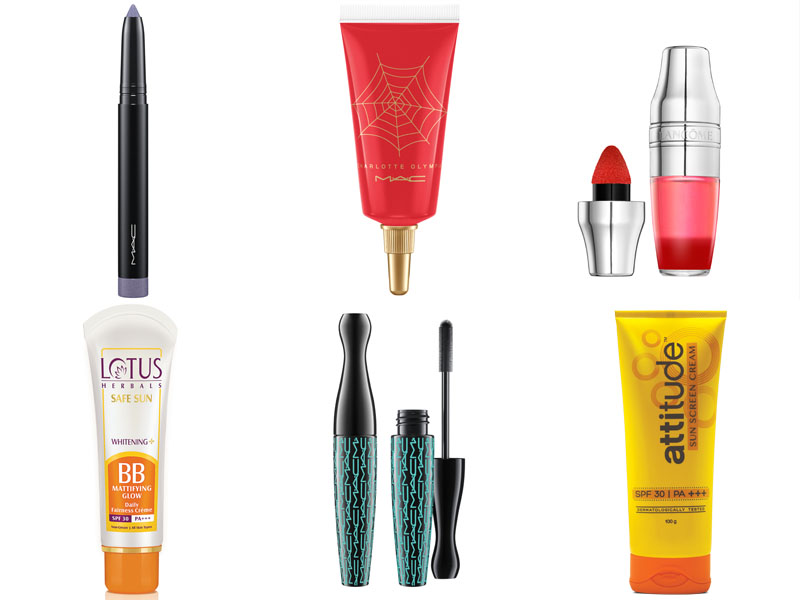 Beauty Products:
LANCÔME Juicy Shaker Lip Oil
Retail Price: Rs.1400 – 1700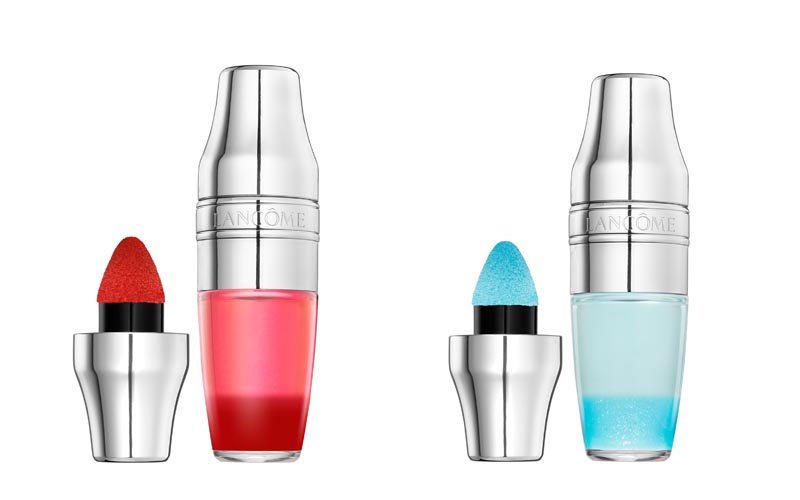 Our ultimate lip gloss has a bi phased formula pairing nourishing lip oils with beautiful pigments for plump but natural looking, glossy lips. These nourishing oils contain sweet almond oil, omega 3 and cranberry oil. The healthy oils your lips lust after!
The cushion applicator feels soft to the touch, allowing the gloss to melt onto the lips. Like a sponge, the applicator absorbs just the right dose of pigment. The shape hugs the lips contours so you cannot go wrong. Thanks to the nourishing oils, the formula is non sticky and non-drying, making lips feel soft and kissable!
Juicy Shaker comes in 13 shades with one limited edition shade, 400 mint to be. These super fun lip glosses are great to apply on the go, whether you are doing a high intensity gym class, out for brunch with friends or catching up at the coolest new bars, Juicy Shaker won't let your lips down!
M.A.C. COSMETICS Charlotte Olympia Collection Lipmix in Red
Retail Price: Rs. 1000-1200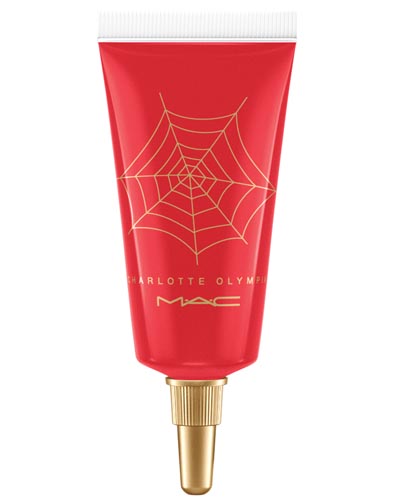 Lipmix is an opaque cream formula used to customize colour for the lips. It contains soothing emollients to help condition with a light, creamy texture and vanillin for flavour. It can also be used as a pigment addition to any emollient-based cosmetic product to create new effects. Use it anywhere on the skin, although not recommended near the eyes. Packaged in Charlotte's signature gold spider's web.
Key Claims and Benefits
Features a comfortable, easy formula
Provides flexible coverage
Blendable
M.A.C. COSMETICS In Extreme Dimension Waterproof Lash Mascara
Retail Price: Rs. 1500-1700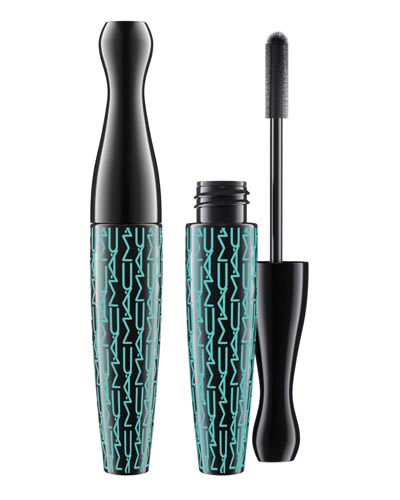 A mascara with a large moulded brush that creates extreme volume and curl. M·A·C's lightweight whipped formula adds dense volume, extends length and creates curl, while conditioning for softness and flexibility. The gigantic moulded brush stores the optimal amount of mascara in three reservoirs that allow for the maximum amount of mascara with each stroke, while keeping the lashes from clumping together. The tip of the brush allows for precision in accentuating lower lashes and small hairs at the corners of the eye. The final result: extreme dimension that won't smudge, clump or flake.
Key Claims and Benefits
Ophthalmologist tested
Safe for contact lens wearers
Lengthening, 35% increase
Volumizing, 98% increase
Curling, 99% increase
Lifting
Separates lashes
Non-clumping
Flake-proof and smudge-proof
M.A.C. COSMETICS Pro LongWear Colorstick in Iris
Retail Price: Rs. 1500-1700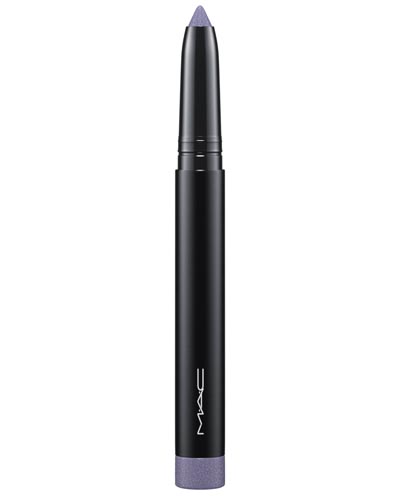 A long-wearing, vibrant and impactful jumbo pencil shadow. Long-wearing, vibrant and impactful, the formula delivers high-def colour with medium-to-full coverage in a single swipe to enhance the beauty of the eye. The jumbo pencil is effortless, providing ultimate versatility, whether you're going for a thick, chunky statement liner or all-over colour from lash to lid. The waterproof formula's 24-hour wear means your shadow stays put rain or shine.
Key Claims and Benefits
Ophthalmologist tested
Long-wearing
Dermatologist tested
SEASOUL COSMETICS Eyeshadows in Bluish Green and Electric Blue
Retail Price: Rs. 900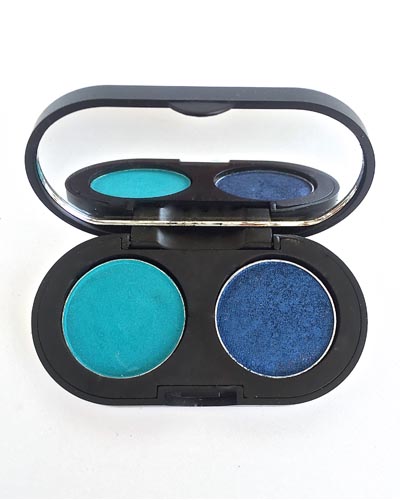 A dual eyeshadow with a combination of Bluish Green matte shade and Electric Blue shimmer shade. Inspired by the spirit of the Dead Sea, we bring to you the SeaSoul Spa Experience.
Blessed with the richest reserve of mystical and therapeutic minerals and salts, the Dead Sea is a wonder in its own sense. Known all over the world for its magical healing and rejuvenating properties, this experience is now near you. The SeaSoul Spa experience has it all covered.
Skincare Products:
THE BODY SHOP Drops of Light Collection Pure Healthy Brightening Serum
Retail Price: Rs. 2500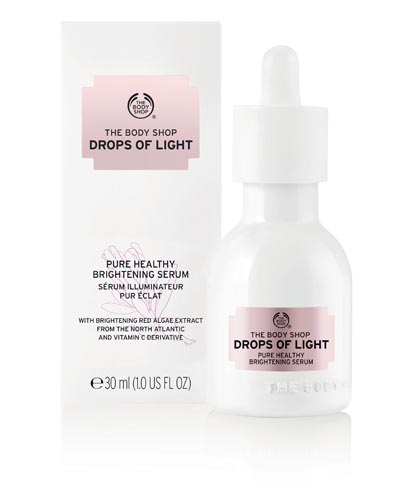 Replenish moisture and illuminate skin with this lightweight, fast-absorbing serum. It glides effortlessly to deliver efficient brightening whilst leaving skin feeling supple, hydrated and healthy looking .
After 4 weeks skin is brighter, looks healthier, more even toned and clarified. The size, number and intensity of dark spots appear reduced.
Clinically tested to reduce the number & intensity of dark spots**
Enriched with red algae and vitamin C
**Results based on clinical evaluations of 56 Asian women
THE BODY SHOP Oils of Life Collection Sleeping Cream
Retail Price: Rs. 2500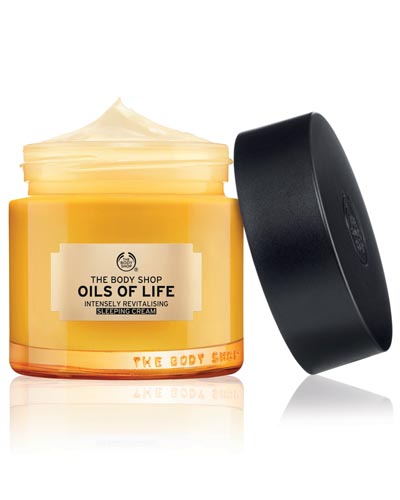 Seed oils are pure extracts of life for your skin. Seeds give life to a new plant, making seed oils one of the most concentrated sources of essential nutrients on Earth. Cold-pressed to their pure form, The Body Shop preserves their utmost potency and affinity to skin in the Oils of Life Sleeping Cream. 3 precious revitalizing seed oils selected from 3 continents: Black cumin oil from Egypt, known for its concentration in antioxidants, Rosehip oil from Chile, rich in repairing Omega 3 and 6, and Camellia oil from China, naturally rich in nutritive oleic acid. By infusing them further with 7 powerful essential oils, we created a refreshing yet cushiony jellified sleeping mask to revitalize and regenerate skin overnight. From face to décolleté, see and feel: Deep nourishment, visible revitalization, and Intense firming.
LOTUS HERBALS Safe Sun Whitening + BB Mattifying Glow Daily Fairness Creme SPF 30
Retail Price: Rs.175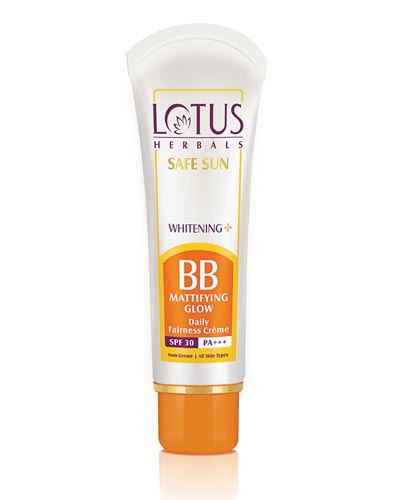 Lotus Herbals Safe Sun Whitening+ Long Last Sunblock SPF 40 Instant Whitening Glow gives Complete Protection from UVA + UVB .Smooth Coverage with Mattifying Glow.
This unique cream gives complete protection from harmful UVA/UVB rays
Its innovative Mattifying Glow formula gives natural fairness & instant glowing beauty
Perfect for everyday use for skin complexion enhancement as well as tan protection
Benefits of Lotus Safe Sun Whitening+ BB Mattifying Glow Fairness Creme: Natural Glow, No Clogging of pores, Reduce Dark Spots, Gives Even, Fair Complexion, Complete Sun Protection
Ingredients: Turmeric, Tomato & Red Raspberry Extract
ATTITUDE Sunscreen Cream
Retail Price: Rs.449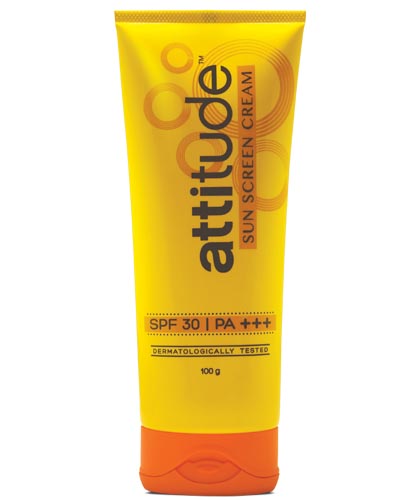 Every day our beauty is exposed to harmful sun rays that penetrate deep into the skin causing short term & long term damages.
UVB rays damage the outer layer of skin & causes sunburn & tanning.
UVA rays can reach the deeper dermal layers of skin causing premature ageing, dark spots.
Dry-touch formula of Attitude Sun screen Cream has a SPF 30 to protect your skin from UVB rays & PA+++ to protect your skin from UVA rays.
Benefits:
Provides protection from harmful rays of Sun with
SHAHNAZ HUSAIN R.E.C.H.A.R.G.E. Active Cell Renewal Youth Control Massage Cream
Retail Price: Rs. 925
Specially created for age-control
Contains natural antioxidants and vitamins that nourish the skin and aid the cell renewal process
Leaves the skin firm, soft, smooth and vibrant
Specially packaged in a tube with a unique dispensing system, it has stainless steel roller ball applicator, which allows easy application and enhances product beauty benefits
LA TATTVA Saras Vitamin C Gel Face Wash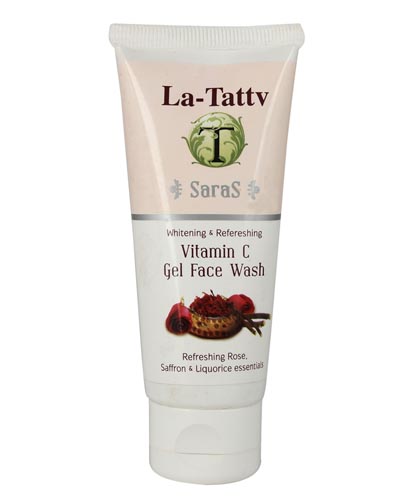 'Saras' is the Sanskrit word for fresh flowing fluid. This refreshing face wash contains Rose petal extract, an excellent astringent, which is hydrating & cooling. Saffron, the most precious spice, has skin exfoliating & clarifying properties enhancing one's natural beauty. Lightening power of Liquorice inhibits the natural skin pigmenting process. These three combined washes skin off impurities & gives a hydrated, soothed and cleansed skin —a complete fresh look!