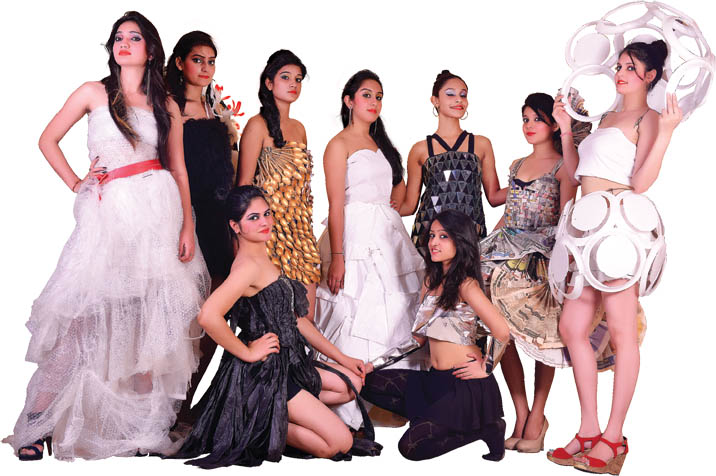 Elantre Is Full Of Innovative Ideas
Bharati College, Delhi, has just started their fashion society with the members working hard for its rise. Only started to perform legitimately this year, the team has planned a theme that was eye catching and innovative.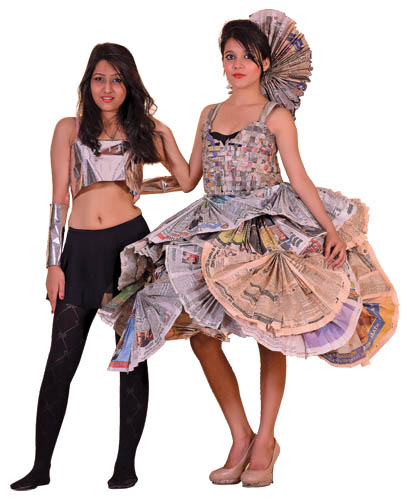 The dresses were made out of waste material like paper, plastic, jute and polythene. The designs were inventive, contemporary and risky to put up, but they stuck through. Winning in almost every event they participated in, they were always commended for their thinking that was as they say 'out of the box'.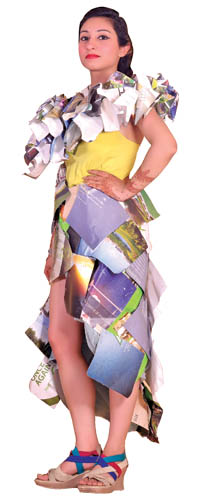 The theme was 'Vayu – Artha- Best out of the waste' and as the name clearly states – it was surely the best of their efforts. Their motive was not to stick to the cliché tailor-made clothes but to make something of their own.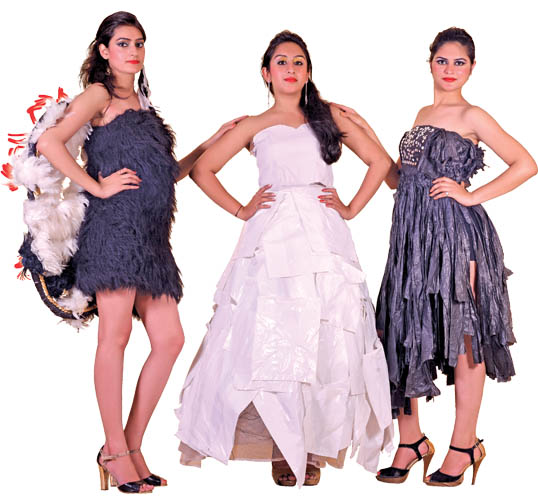 The future of the fashion society seems to be very bright with the young dynamic students, full of enthusiasm and all set to change the dimensions of fashion. They are planning to come up with more innovative executions and themes so that their concepts remain refreshing and are always the best.
They know about their strengths and will never let their weaknesses ruin their success.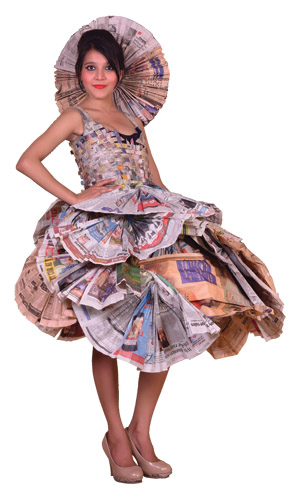 Nisha | Nishi Bhardwaj | Palak Arora | Neha Gusain | Sugandha Sarna | Aastha Srivastava | Heena Rana | Mamta Yadav |Herleen Kaur