Travel Photography at it's best – Murad Osmann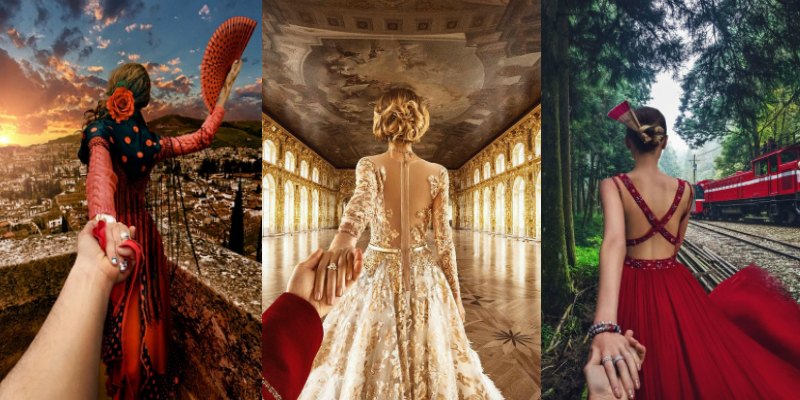 Murad Osmann, a Russian travel photographer, having found his passion for photography at an early age started photography in Moscow in 1990. He also earned a Civil Engineering degree from the Imperial College, London. He has however, decided to pursue photography instead, as he calls himself a man with a creative mind, with a bent towards the arts. In his own words, photography to him is "about capturing things that others might miss". He wants the observers of his work to look at them and "look beyond the usual".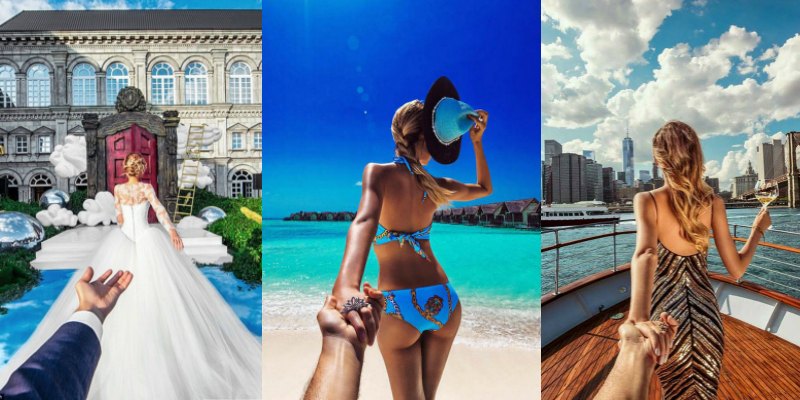 In his latest travel project that circulates in social media with the tag "#followmeto", he has come up with a simple but brilliant way to share his travels around the world with his girlfriend. Vivid contrasts between different tones, beautiful locations and precisely chosen settings and backgrounds make his set of travel photographs, in all of which his girlfriend is seen clasping his hand and leading him on towards the many wonderful places they're visiting a delight to look at. This work of his has been featured in The Guardian, with the paper lauding his creativity and the skill with which many of the photographs have been shot.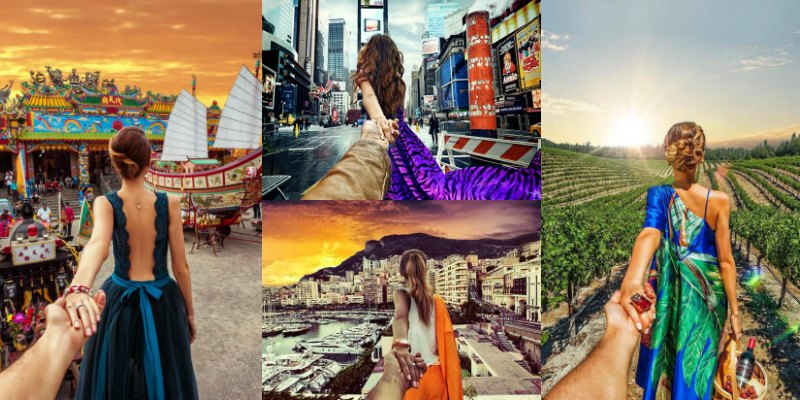 His flair for composing the perfect set by means of either the natural setting or even by the use of props to express the message of his photographs shows plainly in his work. A particular quality of many of his shots is that both the subject and the backdrop can be treated interchangeably; he clicks in a way that can make either complementary to the others, without either the background or the subject only being "main". This multi-focus of the photos he clicks allows the viewer to enjoy it from more than one perspective.

His eye for natural and structural beauty expresses how he uses technical knowledge to achieve whatever he sees in the creative space of his mind. His photos are precise, unambiguous and meticulously processed, and the environment of his shots is carefully used to often produce surrealistic undertones without there actually being anything visually bizarre about his photographs.
In all, Murad Osmann is a specimen of young but experienced talent with a natural flair and gift of expressing his creative side.