Wonder Kid called Kohli
Since the time Virat Kohli has entered into the world of cricket, he has managed to grab everyone's attention. Be it his batting and fielding display or his on and off-field antics,  Kohli has always remained in the news. Because of his temperament he has also been given the nickname of 'Angry Young Man'. Virat Kohli never shies-off showing his emotions to the public and even to the match officials.
No matter how much trouble he has gotten into because of his on-field behaviour, there is no doubt about his dedication towards the game. He has been through high and lows while playing cricket. He had lost his father when he was just 18-years-old, and he went on to score a century the next day.
Throughout his international career, Virat Kohli has played match-winning knocks here we are going to tell about his top five knocks in his international career and over the years he has become an important part of the team.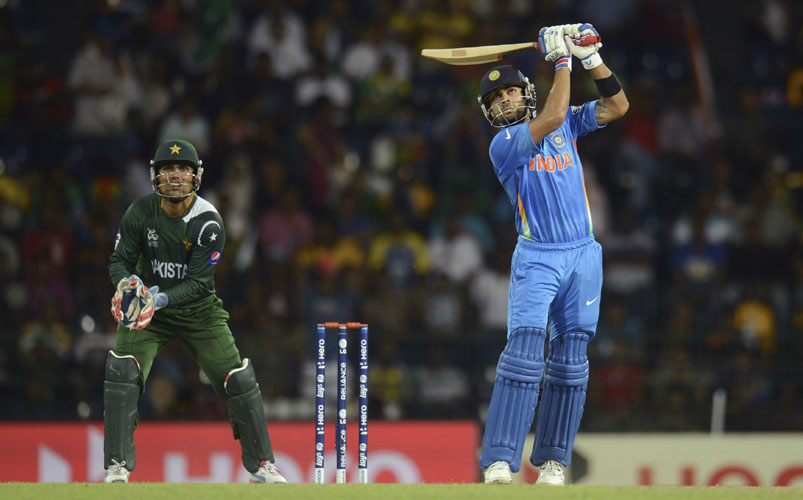 35 vs Sri Lanka (World Cup Final, April 2, 2011):  It might not be a high score, but Kohli's 35 against Sri Lanka in the finals gave Dhoni the platform to launch his onslaught.  Earlier in the tournament he had played some high scoring knocks and even scored a century against Bangladesh in the tournament, but what ranks this knock as his best is because of the opposition he faced. Both Murlitharan and Malinga were troubling the batsmen throughout the tournament. Kohli outplayed both these bowlers and formed a crucial partnership with his fellow Delhi teammate Gautam Gambhir.
118 vs Australia (2nd ODI, Vishakhapatnam, October 20, 2010): This century came in when India was chasing a score of 290 that also against Australia under floodlights. Chasing under the floodlights is a very difficult thing to do. And with the opposition being Australia, it can be a pretty uphill task. Kohli came to bat in the ninth over when India was reeling at 35/2. He then launched the counter-offensive against the Australians alongside Yuvraj Singh. The duo managed to add 137 runs as the third-wicket partnership. He ended up scoring 118 runs, which led to a win. His 118 against the Australians was a mix of controlled aggression and good cricketing sense.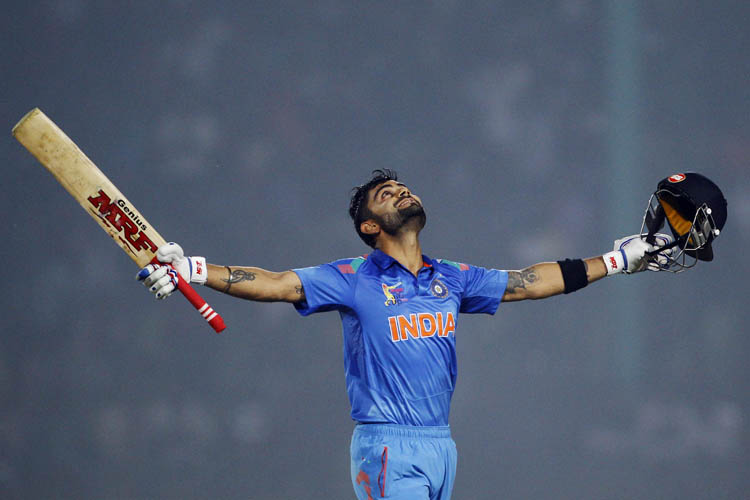 107 vs. Sri Lanka (4th ODI, Kolkata, December 2009): This will be a game that well be remembered by the Delhi lad for the rest of his life. He also scored his maiden century, and it came at a time when India was in trouble. Kohli along with his Delhi teammate Gautam Gambhir helped India win the high-scoring match. India looked in trouble when both Sehwag and Sachin fell without scoring anything significant. His knock took the match away from the Lankans.
183 vs Pakistan (5th ODI, Asia Cup, Mirpur 2012): What makes this century special is the fact that it came against India's arch-rival Pakistan. Pakistan had managed to score 329 thanks to the centuries scored by Mohammad Hafeez and Nasir Jamshed. In this particular inning, Kohli tore down the Pakistani bowling attack. Kohli even made a century stand with cricketing legend Sachin Tendulkar. It was Wahab Riaz who bore the brunt of Kohli's onslaught. Riaz bowled four overs and went for 50 runs.
For regular updates on Sports, visit our social media pages by clicking the options below:
Facebook
Twitter
Instagram
Pinterest