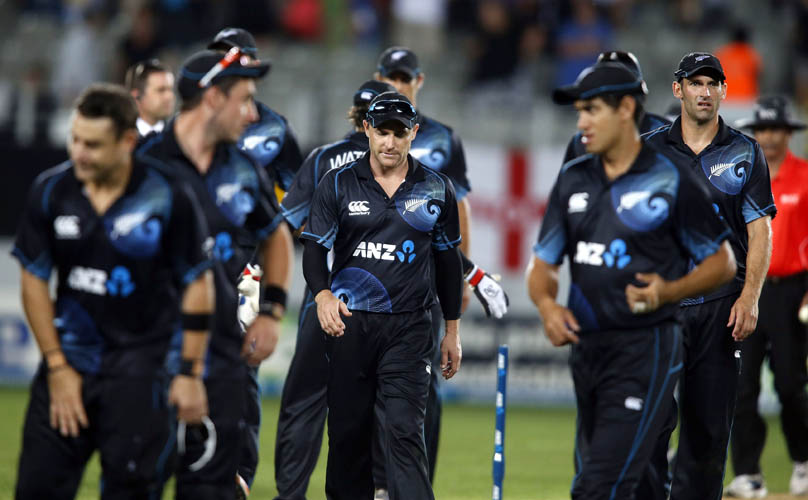 There is a scene in the movie Hobbit- an unexpected Journey, where there are two mountain giants who are fighting between themselves and in the process, are destroying everything around them. Tuesday's semi-final clash is somewhat going to be like that. Cricket's two most clean hitters Brendon McCullum and Ab De Villiers, who also happen to be captains of their respective teams, will be battling each other for a spot in the finals. Both are in a great form, and it seems there is no stopping them. South Africa and New Zealand have been the favourites of the World Cup.
McCullum leading from the front
McCullum's approach in the tournament has given them hope, and deep down, the team and the fans feel that this might just be the year. New Zealand have remained unbeaten so far in the tournament. South Africa also has a similar story. The Proteas also feel that this will be the World Cup when they will finally win it. They have lost two matches in the tournament so far.
For New Zealand, this has been a collective effort, with their players featuring in the list of top run scorers and top wicket-takers in the tournament. Brendon Mccullum's leadership has been inspiring and also a treat to watch.  He has seemed to inspire the young Martin Guptill as he went on to score an unbeaten 237 runs in the knockout match against West Indies. The bowling pair of Tim Southee and Trent Boult has been in a great form. They have provided with early breakthroughs to the team and Boult is the leading wicket taker in the tournament.
A collective effort by South Africa
As far as South Africa is concerned, they have earned their spot in the semi-finals. They defeated Sri Lanka who have been in the final of the last two world cups. Their captain, Ab De Villiers is in great form and just like McCullum has been hitting boundaries at will. Their bowlers have done a great job so far. Even their part time bowler, JP Duminy has chipped in significant contributions throughout the tournament. Their opening batsman Quinton De Kock might have found his form in the match against Sri Lanka.  South Africa Vs New Zealand
As far as the venue is concerned, Eden Park has short boundaries. Both the teams have failed to score significantly in their earlier matches at the venue.
For regular updates on sports, visit our social media pages by clicking the options below:
Facebook
Twitter
Instagram
Pinterest
South Africa Vs New Zealand