These 5 Hollywood movies releasing in 2016 will blow your minds!
Image courtesy: Google Images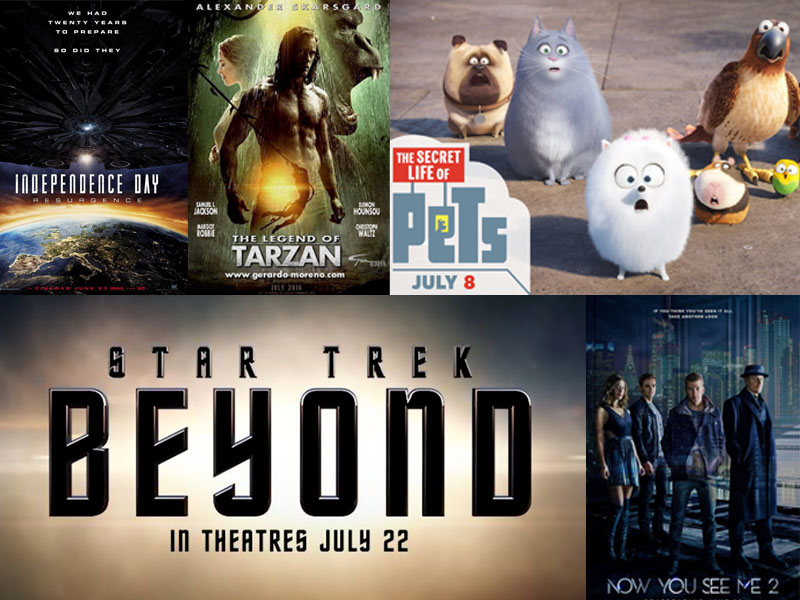 One after another Hollywood is giving us movies that are blowing our minds. With the huge success of movies like "Mad Max- Fury Road", "Star Wars: The Force Awakens", "Mission Impossible: Rogue Nation", "The Revenant" last year, seems like this year too some of the big hits are underlined. Let's have a look at some of the Hollywood releases for this year.
1. Now You See Me: The Second Act
Full of astonishing magic tricks, Now You See Me: 2 is coming up with the change in it's cast. A magic thriller, this movie will cast Jesse Adam Eisenberg, Mark Ruffalo, Woody Harrelson, Dave Franco, Sir Michael Caine and Morgan Freeman in their same role. Addition to this cast will be Daniel Radcliff and Lizzy Caplan. Expected date of the movie release is said to be 10th June. Excited for the FOUR HORSEMEN! Watch the trailer here.
2. The Secret Life of Pets
Illumination Entertainment is bringing another 3D animated movie which sounds like too much fun. Picking up the most adorable animal Dogs, director Chris Renaud has beautifully shown the life of animals and feelings they have towards their owners. Also, in this movie the stray animals are in focus, hence making it a must watch movie. It is set to be out on 8th July.
3. Independence Day: Resurgence
A 20th Century Fox film, this film is the sequel of Independence Day of 1996. Starring Liam Hemsworth, Jeff Goldblum, Bill Pullman, Judd Hirsch and many prominent actors, the movie continues the events of the first part after the leap of 20 years. A sci-fi movie, the plot is revolving around a alien attack and threat to human race. "We had twenty years to prepare, so did they", says the trailer. Get the movie in theaters on 23rd June and watch the teaser here.
4. The Legend of Tarzan
As an action adventure film, Warner Bros. Pictures have bought this favorite childhood tale in a different manner. Starring Alexander Skarsgård as Tarzan in the movie, we are pretty excited for it. The trailer is very catchy and lots of new twists can be seen. Of course, he is Tarzan, he will get Jane! Although, no date is fixed for the release of the movie, but it is expected to be out by July. Check out the trailer here.
5. Star Trek Beyond
How can we forget this legendary and our all time favorite series. This movie is thirteenth in it's Star Trek film franchise and third installment to the reboot series after Star Trek Into Darkness (2013). A science- fiction series as known by all, Star Trek Beyond is about an incident that takes place between their five-year long mission and forcing them to abandon the ship, leaving them in a stranded planet. Sounds adventurous right? Movie will be released on July 22nd, meanwhile watch the trailer here.