A Step-by-Step Guide to Curling your Hair with Straighteners
By Celebrity Hairstylist Asgar
There is nothing more glamorous than a cascade of big romantic curling for a summer night out in town. A simple and quick way to achieve big and bold curls is to use your hair straightener, as the resulting curls from the flat iron are looser and bouncier than the ones you get with a curling wand. Asgar Saboo and Style Director at the Daniel Galvin Salon in London have come up with an easy step-by step guide to master the art of chic curling from home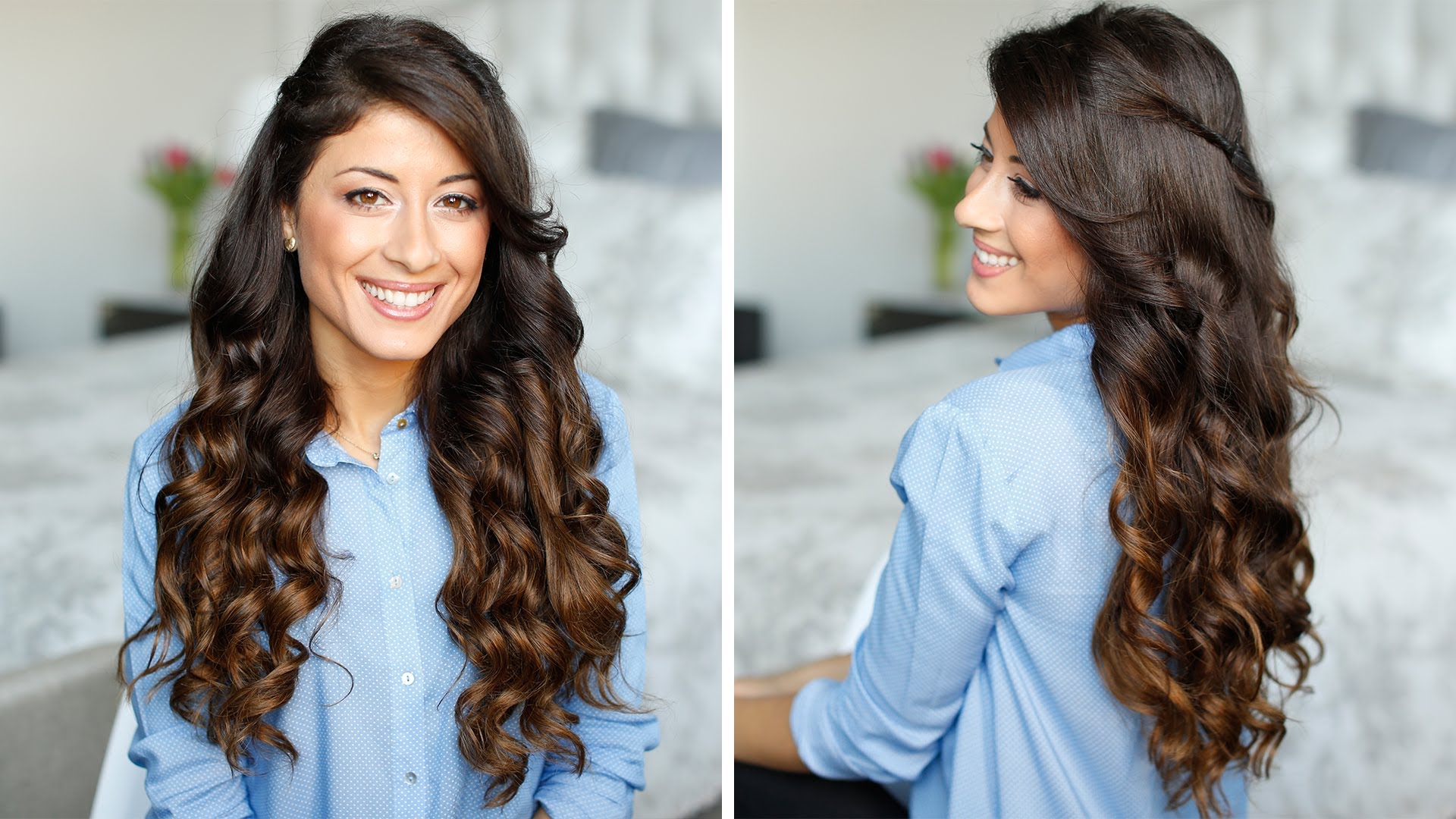 Brush your hair thoroughly to make sure your tresses are tangle free and smooth before you begin. Make sure you hair is completely dry before using the straighteners, says Asgar, as this can be very damaging.
Apply a heat protection spray and comb through. It's important not to skip this step, says the expert, as this creates a barrier between the hair and the straightener.
Part your hair in three sections: upper, middle and lower, then apply hairspray to each section and clip them up.
Start patiently working on the layers beginning at the bottom of your scalp. Grabbing section by section, clamp the iron and turn it back on itself a half turn gliding the straightener near the hair roots towards the ends and softly twisting it at the same time.
When all the sections have been curled, gently run your fingers through your hair to get a soft tousled look and apply a strong-hold hairspray to keep the curls in place.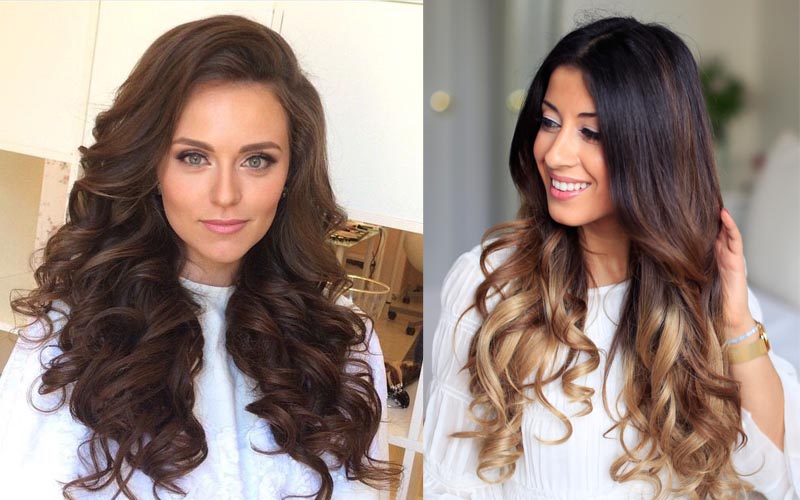 1. Sock Bun — 4 Minutes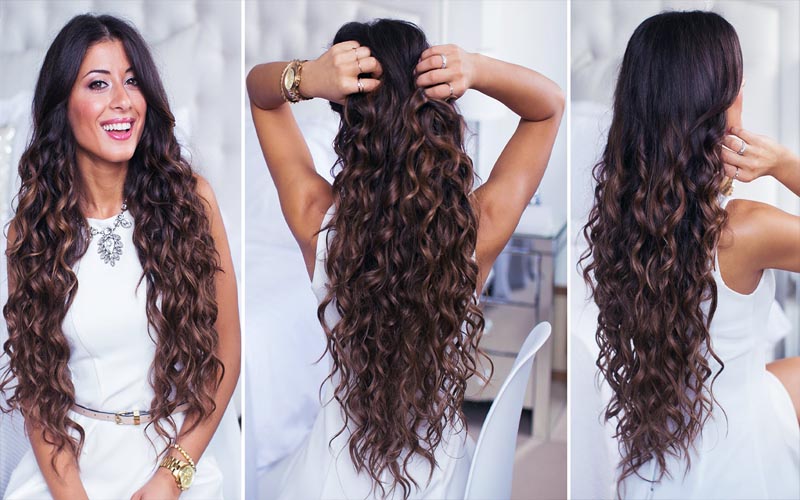 For those wary of the damage heat tools can do to your hair, this tutorial is exactly what you need. Follow along as YouTuber Emily Liu shows you exactly how to create a sock bun, wrap your hair around it, and create gorgeous curls. While this technically requires you to sleep on your hair for the magic to happen, the prep and styling take just a few minutes before bed — so simple!
2.The Ponytail Trick — 5 Minutes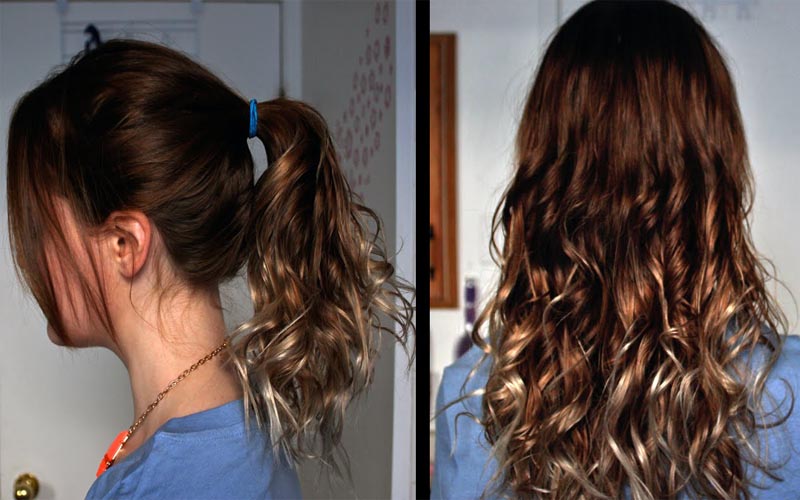 Ready for the curling trick that will change your life? If you have barely any time to get ready and want to curl your hair as quickly as possible, simply pop it into a ponytail, separate it into a few sections, curl each section, then let down your hair. It really is that easy.