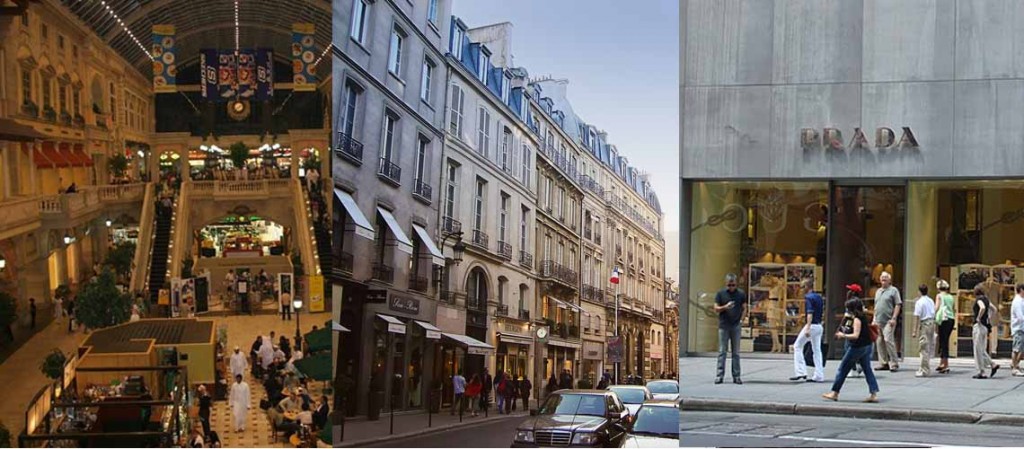 Everyone loves to shop, especially women. Every woman has her favourite shopping destination. Everyone has their own preferences and accordingly likes to shop at specific places. We present to you the best shopping destination in the world.
Must visit places for a shopaholic
New York City, United States of America:  It is 'THE' shopping destination. It occupies the top spot as being the most popular shopping destination in the world. The list of shopping avenues in New York itself is quite large. Be it the Madison Avenue or the big apple or even the Times Square, New York can never disappoint you when it comes to shopping.
Paris, lle –de-France, France: Paris is a shopper's paradise: It is the hotspot for Haute Couture, it is capital of the world when it comes to shopping. Places such as Rue du Faubourg and Avenue Montaigne are the places to be. With old flea markets dotted throughout, it also offers a unique insight to what Paris is.
Milan, Italy: It is the home to one the most famous luxurious brands such as Prada, Dolce and Gabbana and Versace. With worlds most important fashion district situated in Milan, known as  Quadrilatero della Moda or Quadrilatro d Oro (roughly translated to the Golden Triangle), Milan is definitely a melting pot for different kinds of fashion.
Dubai, United Arab Emirates: Over the past Dubai has changed tremendously. From a city of nothing to the city of upscale malls, Dubai is known as the Oasis in the middle of the desert. It is one the favourite shopping destination of people from South Asian countries. It is also known for its Annual Dubai shopping festival, which happens to be a month long festival.
Singapore: Singapore is perhaps the only top shopping destination which can cater to both, those who are looking for expensive and exclusive goods and it appeals to those also who love to bargain when it comes to buy goods.