Awesome Recipes To Try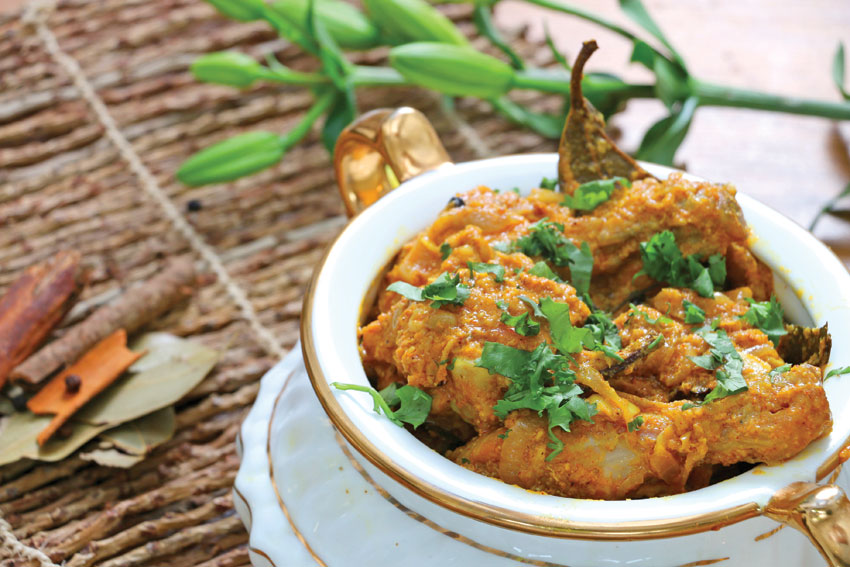 KhusKhus Chicken
Ingredients
1 full chicken (12 pieces)
2 onions cut into rings
3 tbsp ginger garlic paste
1 bowl curd
Whole garam masala (2-3 green cardamoms, 1-2 black cardamoms, tejpatta and 3 to 4 cloves)
1 tbsp of khuskhus (soaked)
Piece of Coconut (2 inches)
Make a paste of khuskhus and coconut (2 tbsps)
Salt
Red Chilli Powder
Turmeric Powder
1 tbsp Ghee
Method
Marinate the chicken in salt, red chilli powder and turmeric powder for about an hour. In a kadai, add 2 ladles of oil and 1 tbsp of ghee and fry the onions. Once  the onions turn brown, add the ginger garlic paste.
Let it cook for a few minutes before adding the chicken. After a few minutes, add the whole garam masala and the curd. Cover and cook for 10 minutes. Add the khuskhus and coconut paste. Again cover and cook for 10 minutes.
Add salt if needed.
Serve with naanor tandoori roti.
Chicken Steak With Pepper Mushroom Sauce Served With Grilled Vegetables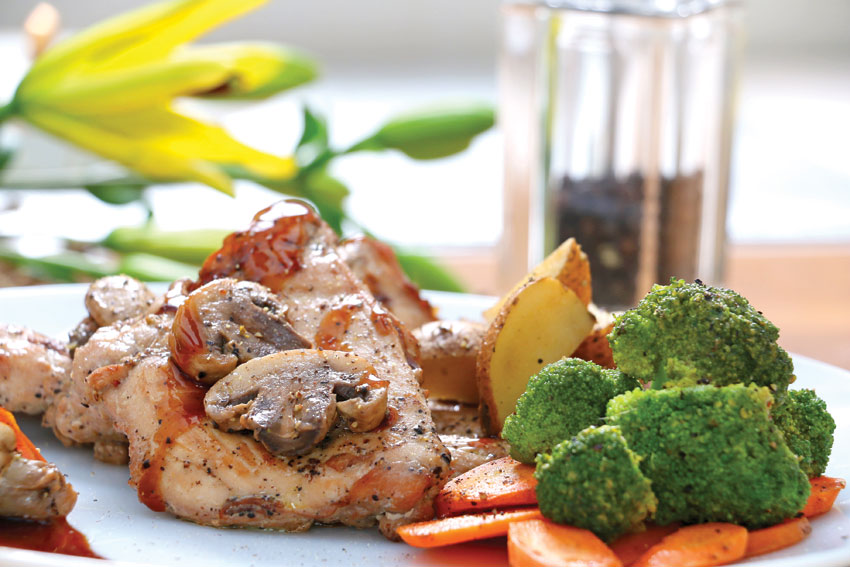 Ingredients
2 Chicken Breasts flattened (with cuts)
1 tsp Corn Flour
1 tbsp Tomato Ketchup
1 tsp Soy Sauce
1/2 tsp Black Pepper
Cream
Mushrooms
Broccoli Florets
Carrots
Marinade
1 tsp grated garlic
1 tbsp soy sauce
Salt and pepper to taste
Directions
Marinate the chicken in marinade and set aside for 2 hours. Pour olive oil in a non-stick pan and cook chicken till tender. Remove chicken from the pan. In about half a glass of water, stir in corn flour and add it to the same pan you removed the chicken from. Add ketchup, soy sauce and black pepper. Finish the sauce by adding a bit of cream. Finely chop some of the mushrooms and sauté. Then pour the sauce over them.
Sauté the broccoli florets, carrots and remaining mushrooms.
Serve with the chicken.
ABOUT THE CHEF
Ritu Soni is a home maker who loves trying out new recipes. She inherited her passion for cooking from her father who loves to cook in his spare time. Her husband of 22 years is her biggest critic and has motivated her to reach near perfection when it comes to food.