Delhi – A gastronome's delight
Delhi is not just India's political capital it is also its gastronomical capital. Delhiites might compromise on certain things in life, but they will never compromise on the quality of food. Maybe this is the reason why Delhi has so many places where you get excellent food of all kinds. Delhi has a place for everyone. From street food to fine dining to Punjabi food to South Indian, you will get everything in Delhi and that too of authentic taste.
Here we are going to tell you about the best places to eat in Delhi.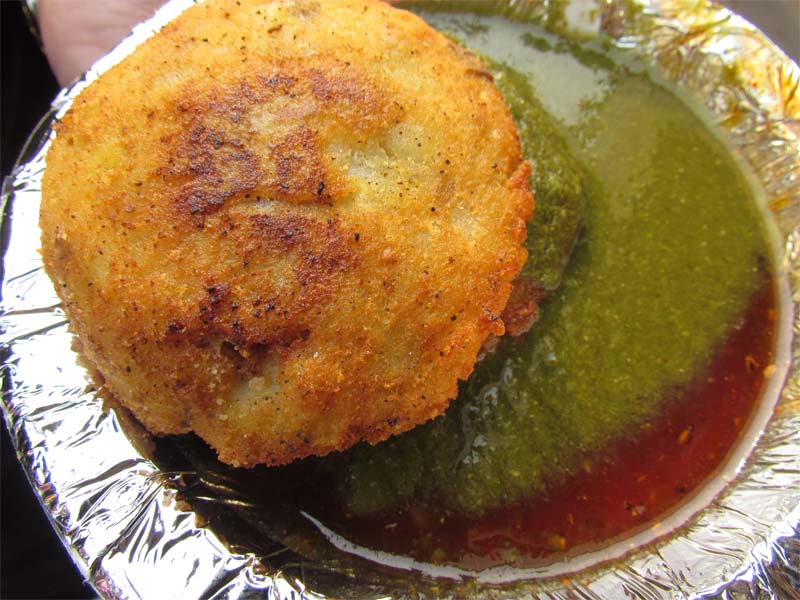 Street Food
Bikanerwala – Although it is a franchise, but the street food that you get here is really good. Also, the variety which you get here is simply mind-boggling. You will get everything here – from Chaat to Pav Bhaji and samosas and aloo tiki, this place is a paradise for those who love eating street food. You will probably be spoilt for choices and will take a lot of time to decide what to order.
Al Jawahar – The eatery is right opposite the gate to Jama Masjid. This eatery is famous for Char Kebabs. They also make the best nihari in town and a delicious sheermal. If you want to have something unique, then you can order a full stuffed goat, but you will have to order it in advance, as it takes time to prepare the goat.

Fine dining
Dum Pukht – If you love Indian fine dining, then Dum Pukht is the place to be.  The aroma of spiced saffron and the rice which has been moistened in ghee will surely tease your appetite. The refine flavours and the elegant presentation make this place one the best Indian fine dining restaurants in Delhi. The biryani here is just too good.
Dakshin  -If you love South Indian food and want to move away from the regular fare of Idli-dosa and want to try something new from the southern states theDalshin is the place. The appams here are delicious and simple. Have the seafood curries and stews to get the best out of them.
The China Kitchen – If you want to have authentic Chinese food and not Indian Chinese food, then this is the place to be. This place boasts of serving authentic Chinese. If your taste buds are sore after having Indian Chinese food, then this is the place to be. If you are a non-vegetarian then you have to taste the Peking duck which is served here. A vegetarian can also have vegetable pot stickers which are filled with mushrooms.

Budget Restaurants
Maa Tara – This is the place where all the Bengalis in Delhi go to when they have to have authentic Bengali food.  The food which you get here is to die for. As soon as you enter the eatery you can smell the aroma of fish being cooked in mustard oil. If this does not get your appetite rolling, nothing else will.
Kashmiri Kitchen – This sweet little place is owned by mother-daughter duo in Ghitorni. The restaurant specializes in Kashmiri Muslim cuisine. If you are planning to eat from Kashmiri Kitchen, then you must try the goshtaba and the yakhni. The best part about this restaurant is that it also does home-delivery.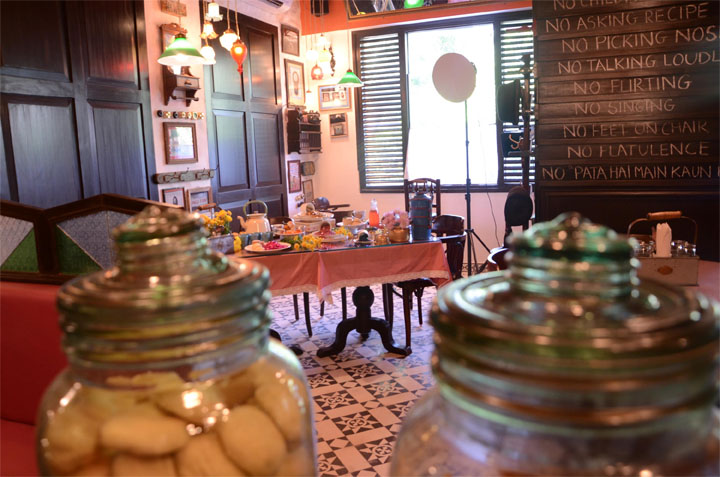 Casual dining
SodaBottleOpenerWala – It is just not the name that is catchy even the names of the dishes are catchy. The place has all the quirks of a Parsi restaurant. From fancy names of the dishes to cheeky names of the cocktails, the menu is sure to bring a smile on your face. Apart from this, nowhere else in the NCR will you get authentic Parsi dishes such as Dhansak, Berry Pulao and eggs Kejriwal.
Zizo – One visit to Zizo, you will realise that Lebanese Food is not all about hummus and falafel. There are other Lebanese dishes such as pita, za'atar, haloumi and baklava. The best part about this restaurant is the fact that all the above-mentioned dishes are easy on the pocket.
For  updates on Food and Bevreges , visit our social media pages by clicking the options below:
Facebook
Twitter
Instagram
Pinterest