Ways to wear heels
Heels although they look really good, are definitely a bad news for your feet and especially ankles. Walking in heels can be really difficult, and if you have to wear them for a long period of time then your feet are in for a torture. No matter how painful wearing heel is, women still wear them to look attractive. The reason why women wear heels is because they give an enhanced look to the legs, and also work as an empowerment tool for women.
Here we tell you tips that can make wearing heels comfortable
Cut down the heel: If you prefer to walk with ease than gaining height, then you should cut a few centimeters off your heels. You can go to a shoe shop and do this, or you can go to your trusted cobbler and he will do it for you. The maximum that should be removed from the heel should be just an inch.
Insoles:  Wearing insoles can help you prevent a number of injuries. They are excellent when it comes to preventing blisters on the feet. They provide a type of a barrier to the feet. Use of insoles helps the feet not to get crushed or squeezed. Usually, the foot slides when you are walking while wearing heels. Use of insoles will prevent the feet from sliding, hence, preventing any kind of injury.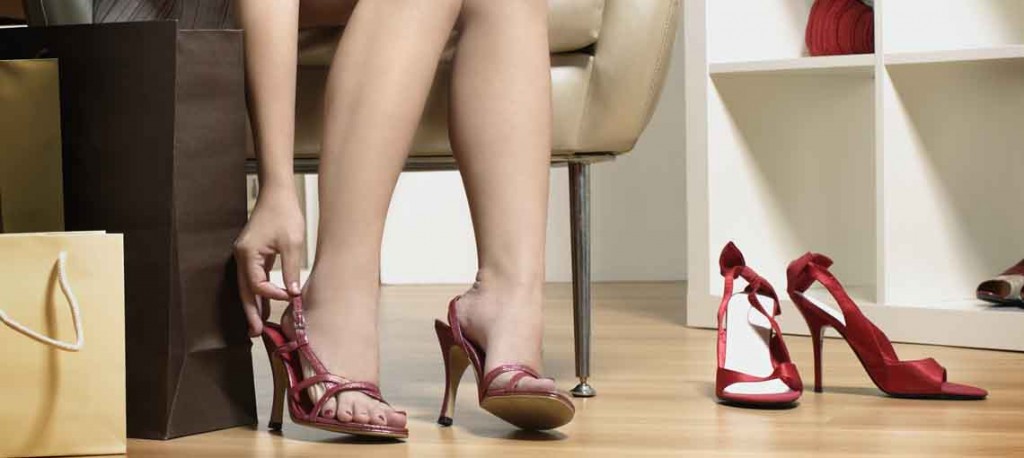 Buy heels with ties or straps: Wearing pencil heels can be a real pain, especially when you are removing them after a party, they tend to bite. And bite marks can be really painful. If at all you are planning to wear heels, then you should go in for heels that have ties or straps. Ties and strap heels won't bite into the foot, hence, they are safe. These types of heels can also be adjusted time and again.
Choose the right shape: Comfort of the heel depends a lot on the shape of the heel. Platforms heels are good, as they reduce the distance between the toe and the ball of the feet. A round-toe heel is the most comfortable heel; the reason being that it allows the toe to lay flat. Pointy-toed heel should be avoided if you have a back problem.
For regular updates on styling, visit our social media pages by clicking the options below:
Facebook
Twitter
Instagram
Pinterest