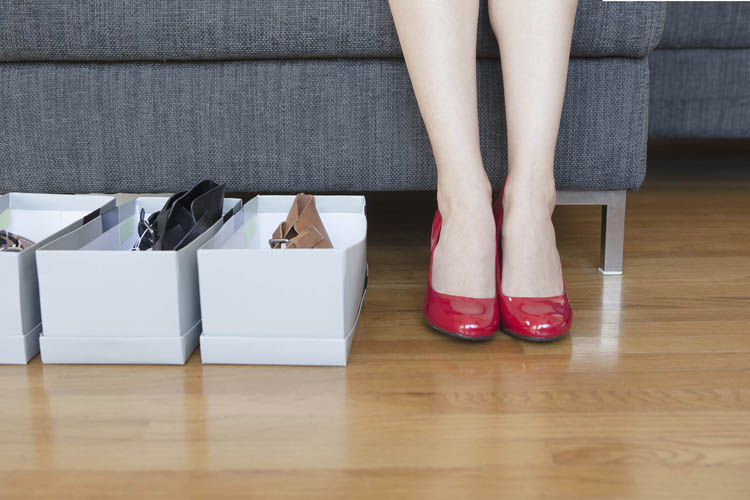 Our footwear forms a really important part of our personality. It matters what we wear and it also matters that how we take care of our footwear. People might not realise this, but how well their shoes are maintained speaks a lot about their personalities.
Here we are going to give you a few shoe care tips for women:
Putting a shoe tree: One of the most important things to do is to put a shoe tree inside a shoe. It is not just meant for men shoes, they can also be used for women's shoes. They also help in repealing the moisture from the surface of the shoe by holding the shape of the shoe.
Shoe Horn: They are not only useful for men's shoes, but also work perfectly well with women's shoes. They help in retaining the shape of the shoe, which is quite useful when the shoe is not in use.
Leather Shoe: If the shoe is made up of leather then they will need a little more than a wiping from a cloth. Leather needs to be taken care of in a more detailed manner. They need to be conditioned, moisturized and polished to increase its life.
Sole of the shoe: The upper surface of the shoe isn't the only thing. If the sole of the shoe is leather then you can add a thin rubber sole. This will not only help in increasing its life, but it will also provide traction on wet surfaces and slippery surfaces.
The point is that if you have paid a decent sum for a pair of shoes, then you should be willing to pay a little more attention to these shoes. Also, whenever a new shoe is bought, before you wear them for a full day, you should wear them at home for a couple of hours and walk around so that the shoes can break in. It takes time for shoes to break in, hence it is important to first use them for a couple of hours, before planning to wear them for a full day.
For regular updates on styling, visit our social media pages by clicking the options below:
Facebook
Twitter
Instagram
Pinterest