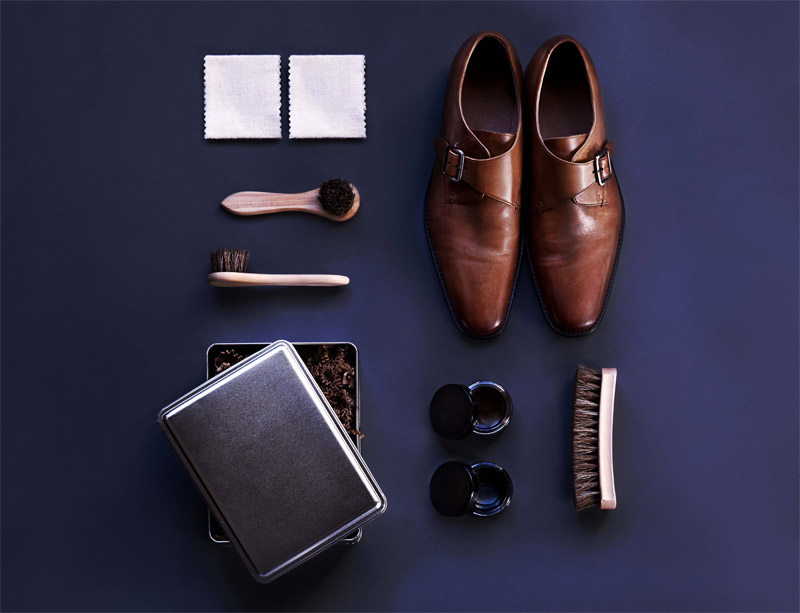 Maintaining your footwear is really important. And it is equally important for people to know how to properly polish the shoes. How regular you polish your shoes, depends on the frequency of the use of a particular shoe. There are various ways by which you can polish your shoes; leather shoes can be taken care of by applying a leather lotion with a soft cloth.
Here we are going to tell you how to polish shoes.
In order to remove the grime from the shoe, you can always apply leather shoe cleaner. Avoid using cleaners that have any kind of acid or a detergent, as these elements tend to age the leather and also damage it. If you are planning to clean the shoe at all, then gently clean it with some saddle soap, but make sure that all the saddle soap has been cleaned off the shoe.  Use of detergents should also be avoided, as it ruins the natural oil of the leather.
Whenever shining the shoe, always use wax or cream polish. In case there are scratches on the surface of your shoes, then you should go for a polish which is a shade lighter than your shoe colour. Cream or wax polish moisturises the leather and keeps it flexible. They also seep into the leather and allow the leather to breathe. A number of us use liquid polish on the leather. Although it provides a quick shine to the shoe, it dries out the leather which can lead to the cracking of shoe.
If you want to shine your shoe, then after applying the polish leave it for about 10 minutes, and then buff it with a shoe brush and later clean it with a soft cloth to shine the shoe.
As far as waterproofing your leather shoes is concerned, then you should put some protective spray on the surface of the shoe.  It will protect the shoe from rain, mud and snow. Mink Oil is a good option if you have to waterproof the shoe, but it also darkens the tone of the leather.
For regular updates on styling, visit our social media pages by clicking the options below:
Facebook
Twitter
Instagram
Pinterest