It's Fat, It's Round, It's Cuddly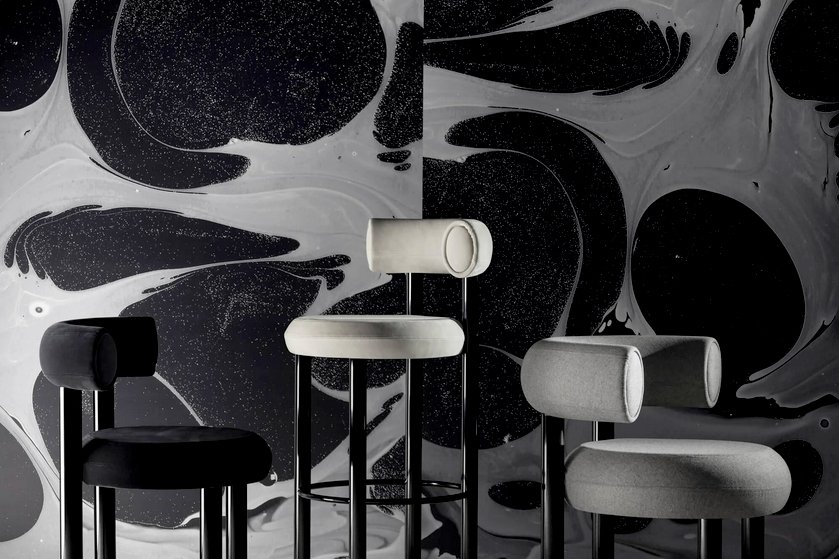 Fat, the new upholstery chair range from Tom Dixon,
is designed to hug the body and allows for multiple sitting positions.
Available as a dining chair, bar stool and lounge chair,
the extreme simplicity of the components is a testament to form following function,
whilst maintaining a humorous silhouette and a reductionist aesthetic.
Quite a balancing act!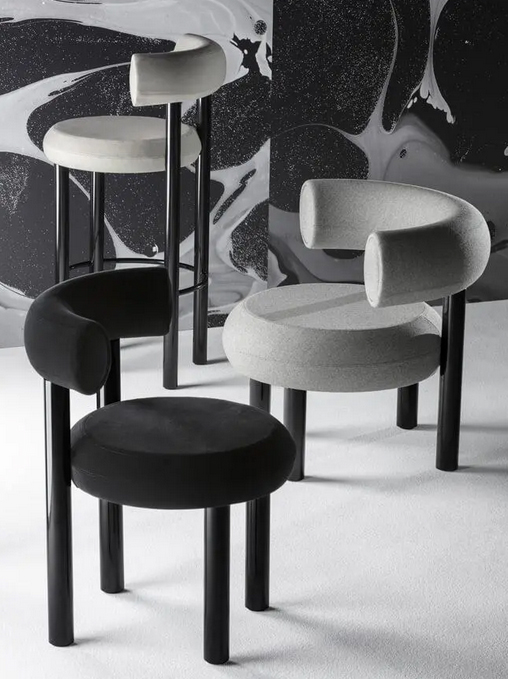 Fat is made from moulded foam with a metal leg
launching in high gloss black lacquer and made to order upholstery
– manufactured in Europe, hand finished
and upholstered by experienced craftsmen.