Styling Photo Essay by NIFT, Delhi
"How beautiful it is to belong,
To find a context
That doesn't give you meaning
But lends you the freedom to just be."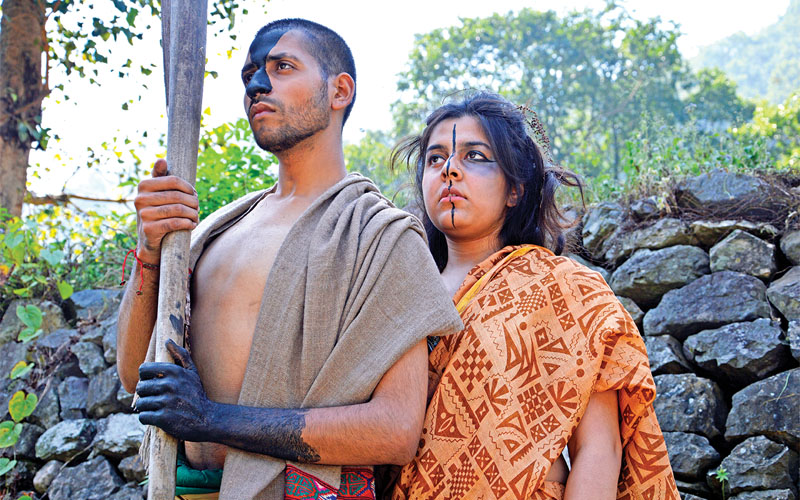 As our lives are being continuously invaded, we are slowly losing pieces of ourselves. Belonging attempts to capture two individuals in their natural space, where they have the freedom to express and to be their truest selves without the fear of judgement or reprimand. The fearlessness that is reflected in the lines of their body, that is etched into their faces, that reflects from the depth of their eyes comes after embracing their origin and recognising that nothing is more satisfying than to belong.
Group Members: Aakanksha Aggarwal, Arpita Singh, Dhruv Tyagi, Diksha Khurana, Isha Saxena, Jasleen Kaur Arora, Prachi Singh, Sakshi Jain, Tejbir Kaur.
Models: Dhruv Tyagi, Prachi Singh.
Costume & styling: Diksha Khurana.
Hair and make-up: Jasleen Kaur Arora, Sakshi Jain.
Photography: Aakanksha Aggarwal