A Diverse Array of Events
IIM Ahmedabad was abuzz with activity as it hosted Chaos 2015 – arguably the biggest B-school cultural fest in Asia.  What set this year's edition apart was the international reach as it hosted a number of international performances, including N-Sonic, a well-known band from South Korea, Tiny Fingers from Israel and artists from Afghanistan.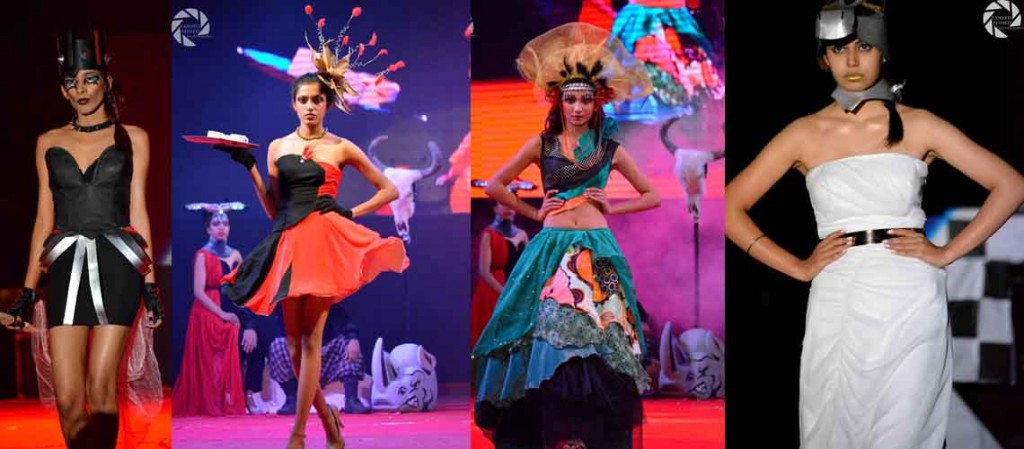 The audience got to choose from a number of workshops on movie making, tattoo designing, doodle-making, spray painting, and treasure hunt competitions along with other events spread across dance, dramatics, literature, quizzes and painting.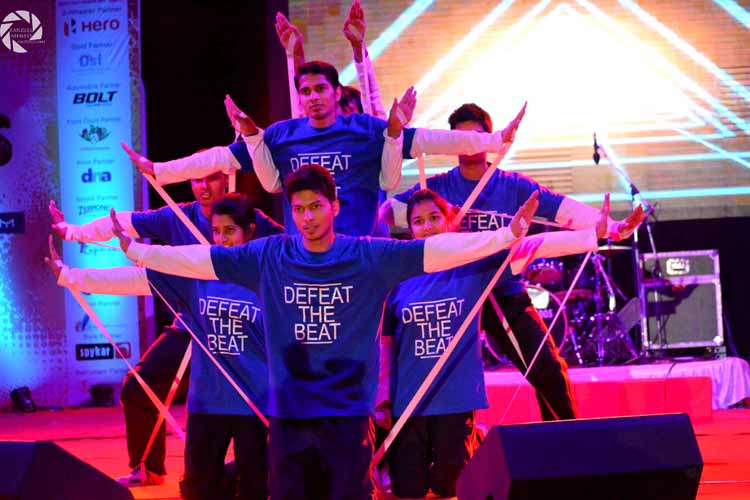 Day 1
Madhur Bhandarkar spoke to a packed auditorium about his journey as a filmmaker and the role of creativity in contemporary film-making in India. The the troupe from Afghanistan gave a wonderful performance. The day ended with a performance by Paradigm Shift which enthralled the crowd.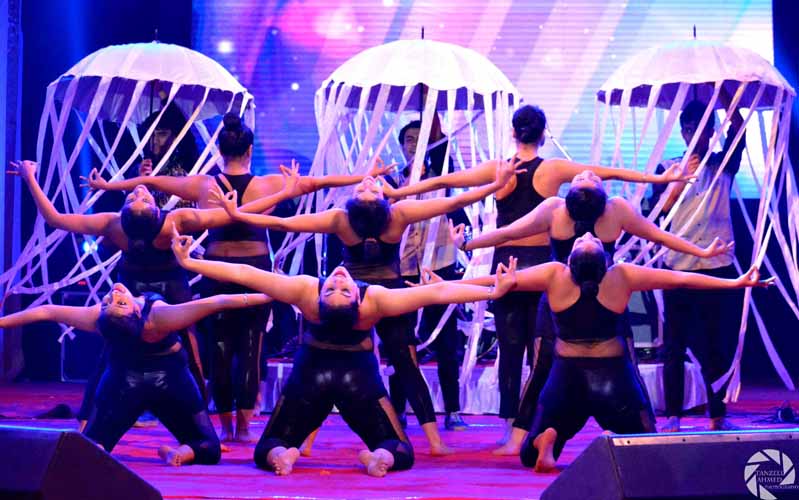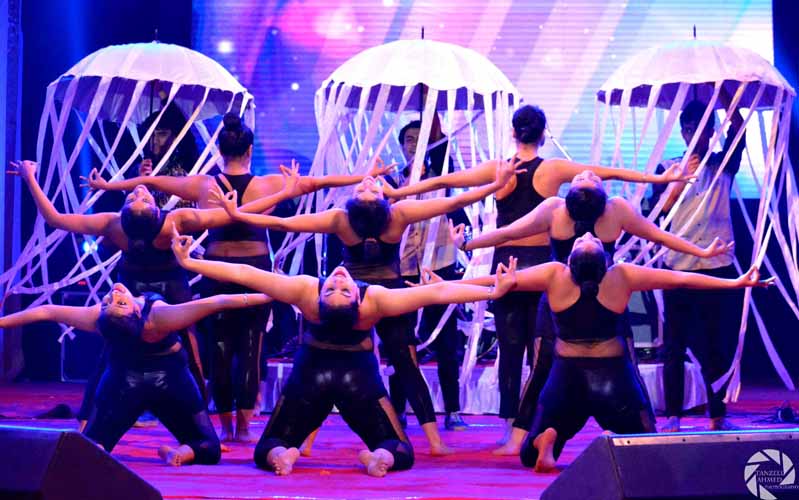 Day 2
Two of the most anticipated events of the fest – the street play and the street dance – saw crowds arriving in droves to watch the riveting performances put up by student groups from colleges across the country. A speaker session with Vikas Swarup, author of Q & A, which was adapted into the Oscar-winning Slumdog Millionaire, saw the author open up about his life after the movie's success. The day ended by a performance by DJ Nyk who had the audience tapping their feet to his energetic tunes.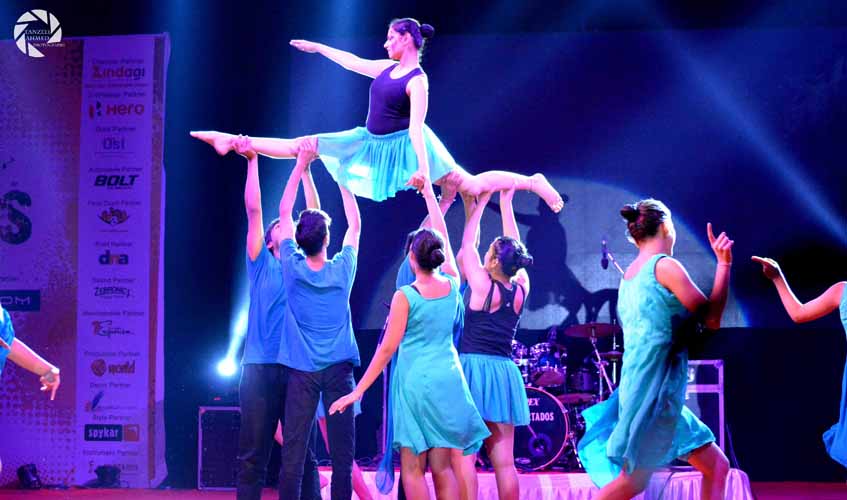 Day 3
Bands such as N-Dimensions, Cynic Bliss and the Fourth Elysium performed with genres such as Progressive Metal and Experimental Rock being showcased. The second session for the day was by Shashi Tharoor which saw a packed house at the RJM Auditorium. Kanan Gill lent the event a funny twist with his stand-up comedy in the afternoon. Pro-nites featured a performance by Israeli rock band Tiny Fingers. The day's finale came in the form of a live performance by Amit Trivedi.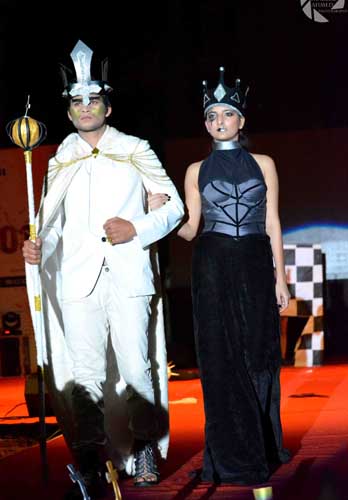 Day  4
Day 4 saw the music events team complete two major events – Blizzards of Rock and Bollywood Solos. The rock band competition – Blizzards of Rock – got off to a rollicking start. Kolkata-based band 'The Fourth Elysium' won the event clinching a cash prize of
Rs 50,000 and an EP recording deal with Blue Tree Studios.
Akshita Patel emerged the winner after an intense competition and won a prize of RS 8,000. Vinay, a first year IIM-A student, won the second prize.  The final day ended on a high note with performances by acclaimed singer Sunidhi Chauhan and Korean pop band N-Sonic.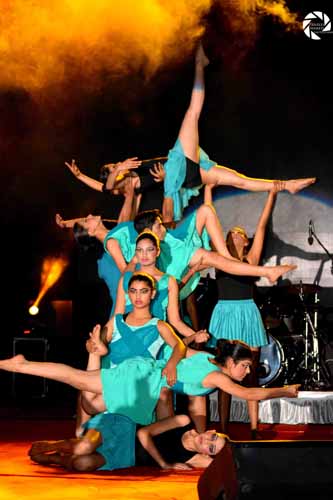 For regular updates on campus buzz, visit our social media pages by clicking the options below:
Facebook
Twitter
Instagram
Pinterest
Cultural Festival