Bhagyashree Dassani & Archana Kochhar
The two stalwarts from the worlds of films and fashion come together
this month and open their hearts and reminisce with Abraxas NU.
Bhagyashree Dassani
Now and Forever
Why did you stop working after Maine Pyar Kiya? And my answer is always the same, "Maine Pyar Kiya. I was in love". Did I want to work more? Yes! I was all of 19 and I had just about discovered this new side of me… I could act and perform in front of an audience; this was a revelation for me too, especially after being petrified on stage in school. Maine Pyar Kiya changed my perspective towards myself… I found myself enjoying the art. Though having done Kachhi Dhoop (Amol Uncle's TV serial) in Class 10, I had actually wanted to go abroad to pursue my education. Acting wasn't really a profession that I had thought I would continue. The film just happened and I guess a part of destiny was written for me. However, once I had committed to it, I gave it my best and put it my heart and soul into the character. Surprisingly, Soorajji gave me a free hand too, "I want you to perform Suman the way you see her." What followed is of course history.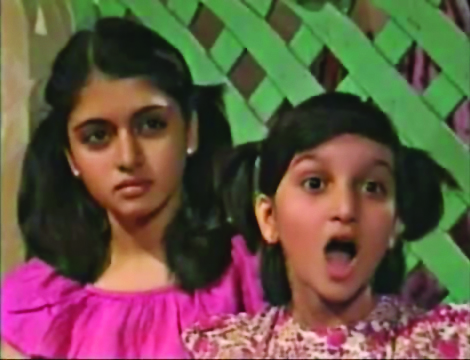 After a hit like that, I was floored by the offers pouring in and the euphoric response that I got was enough to imbalance anyone. However, I was given a choice, family or career and I chose love. I wasn't ready to allow anything become a bone for contention between my husband and I. For me it was all about the commitment of love. And if at any point of time my mind had questioned my decision, it was put to rest by the birth of my son, Abhimanyu, my world lay cradled in my arms. It was a joy that overwhelmed me, cocooned me in its own world of paradise and I couldn't see beyond him. I was called for all the award functions, the Bollywood parties, had everyone fawning over me… I would mingle for a while and then rush back home to my own small world.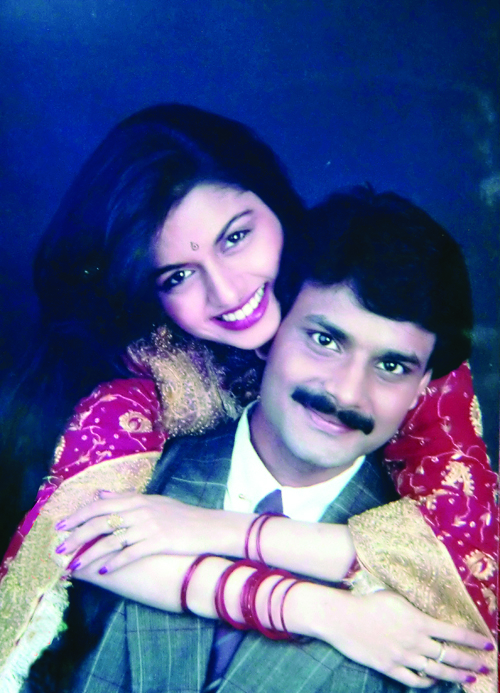 From around the globe, there was appreciation pouring in. Phones would be ringing incessantly. The postmen would ask for extra Diwali bonuses as they had to carry sacks of letters and gifts to my door. I couldn't even go shopping for my first born. There would be a crowd outside the building to get a glimpse of me (albeit not as large as the Big B's). It was a surreal experience. People crave their entire lives for that, and I gave it all up without a blink. Love does make you do crazy things.
The Late Manmohan Desai told me, "There is something in your eyes that is mesmerising. I want to translate that onto the screen, I will wait to make a film with you, till you say yes." It is one of the most endearing compliments that I had received from such a revered filmmaker and I wish I had the chance of working under him before he passed away. Yes, it would have been ideal for me to continue working and balance both work and home as many young women and mothers are doing. I do envy them at times for being able to handle both worlds, but I remember what ChandaKochhar (CEO and MD, ICCI Bank) said in one of her interviews that there is always guilt. When you are at work it is for the family and kids at home and when you are at home it is for how much more productive you could have been at work. So I guess then atleast I am guilt-free in one area.
I was recently asked that if I could go back in time, would I play out life differently and make different choices whenever I was at the crossroads… I guess not. Because "Love" still is the only thing that makes my world go round. There are personal desires that I may have put on the back burner, but I have no regret about the choices I have made. I may have given up signing a million autographs back then, but I did enjoy making my kids geography and science projects late into the night. I may have given a pass to dance to the best choreographed timeless songs, but I did enjoy dancing to my little one's tunes. It's the simple pleasures that have made me smile – the laughter on my children's faces has made my life meaningful for me.
I have enjoyed both my children's growing up years to the fullest and shared every fun moment. Fortunately, Mumbai traffic wasn't so bad in those days. I would drive them to NCPA or Sophia's theatre where all the children's musicals were shown, we would return singing loudly with the windows rolled down, much to the amusement of passersby, take them to the beach to eat at all the food stalls there, (something I wasn't allowed to do as a kid), go to all their classes – karate, swimming, dancing and piano lessons; take their tiffins to school, arrange the biggest and best birthday parties without any party planners, make soap art as they had their bath, play board games throughout weekend afternoons and celebrate each and every festival teaching them traditions while doing them. I did all the normal routine things all mothers would do and more. They are everything to me. Today, when my children hold me close and say, "Mom we are proud of you for what you achieved and what you have given up to be with us" – it makes everything worthwhile.
It's been 25 years since Maine PyarKiya, but people still remember and give me the same warmth and affection when they meet me. I feel blessed indeed that I have stayed alive in their hearts and minds. "Has time just stopped for you?" I am often asked this question and I have learnt to answer it with a gracious smile. However, the incredulous truth is the constant effort to overcome that change, to move a little faster to keep up with the flow of time. And no, I am not saying it is the miraculous sting of botox… It is constantly trying to slow the aging process by keeping one's body fit and agile with high metabolism and correct food habits and the mind sharper by being abreast of the changing technology, latest trends and connecting with Gen Next. The advantage here is that of being a young mom I guess.There is so much to learn with so little time that is my mantra. So…
I listen – I close my mouth and open my mind.
Ask questions – it doesn't show how dumb you are, it just makes you more approachable.
Hear the ideas – you never know when it's the password to new software.
Try it – everything needs to be tested and tasted before making a judgement call.
My kids and their friends love having conversations with me. They range from the AIB roast to the world political opinion on the ISIS, from live-in relationships to ideal marriageable age fundas; freedom of speech to whether peaceful marches and protests really have any impact on government policies. And why am I their favourite mummy who is allowed at their chillout nights?….It is because I listen, ask questions so they can speak their mind, hear their ideas on why something works or crashes out and reserve my judgement till I am asked. And believe me, by the end of the night, we all have learnt something from the other. We give them stability and they give us an out-of-the-box perspective.
But sometimes I think what really worked with them were my pizzas. My children's friends would often land up at home sweetly asking for me to join them. And then slowly a voice would pop up, "Aunty, can you make us pizza?" I never claimed to be a good cook, but fortunately the kids relish the things I make and it has always been really satisfying to watch them lick their fingers clean after a good meal. In fact, my kitchen fixation has made me the butt of many jokes as I truly believe that health begins in the kitchen and love grows from there… we all need our comfort foods to feel better, and what better than mummy ke haath ka khana…no matter how old we get. Infact, my children often tease me about my "mummy ke nuske" as I am completely a non-tablet person and I am constantly telling them simple kitchen remedies to feel better. If we eat right, there is little that can go wrong. When people ask me about my so called diet that is the raaz of my youthfulness, I tell them that I don't follow any diet; I eat everything except that "everything" is in moderation. It begins by understanding what is good for your body and enjoying those foods because then you are giving your body what it wants.
I am told my face reflects positivity… I take that as a far superior compliment than being beautiful. What you are is often reflected in your eyes. Have you ever looked into your own eyes in the mirror every morning? They will tell you the truth – if you are happy, peaceful, sad, tired, angry or vengeful; and as time passes, it becomes more apparent and permanent. I wake up each morning thanking God for everything he has blessed me with. When you begin your day with gratitude, things usually go alright. The face mirrors your soul so try and be more loving, more forgiving, and more at peace with yourself. There is so much strife and tension outside that you don't really need to add it within you. In today's world of packaging and marketing, people are competing against one another all the time in all aspects… it's sad to see that. When I see a person that has done well for themselves I feel happy. I am asked how I feel about Salman rising higher and higher as a star after Maine Pyar Kiya as compared to my career and I always say that I genuinely am extremely happy for him. He got where he wanted to and I got what I wanted too.
Do I long for the glamour or fame? No… nor do I have an incessant craving of having to showcase myself all the time… I am happy in my space. Being content is not being stagnant. The want to better yourself is growth, but happiness lies in the journey towards perfection. The moment you feel you are the best is when you become stagnant. I strive to learn new skills, see the world, absorb new perspectives and generate new ideas.
My life has not been without its own ups and downs…but I always remember that I have more to be grateful for than to be sorry for. Peeche mud kar dekho ge toh apni parchayi dekhoge, aage badhoge toh roshni milegi. Believe that God has a better future set for you and every problem is meant to make you stronger, so don't ever look back.
Archana Kochhar

Fashion Designing – A Craft, a Life
It has been over two decades since I started my journey in the world of fashion designing. It has been a journey that has taken me places, shown me sights and helped me meet people I would otherwise have not encountered. From a boutique in Juhu to the New York Fashion Week, it has been, in more ways than one,
a life-changing experience for me.
I have always believed that designing clothes is, in a way, elevating the idea of clothing into something that approaches an art form. Each fabric has its own grace, its own voice, something that the designs aspire to showcase to the best effect, converting each piece into a frame that celebrates the individual's beauty and grace. After all these years, I am glad to say that I found a lot of people, both inside and outside the industry, who resonate my feelings. As time passed, I built around me a team of highly talented young people and dedicated professionals who shared my beliefs. It is through their hard work, support and creative zeal that the brand has been able to achieve what it has achieved. I have never been one for attending parties or events, preferring rather to spend time at my studio with my team dreaming up a design that we could be proud of. With a team like mine, work becomes an absolute pleasure.
My initial thrust was in the area of bridal wear. While the traditional bride is definitely something I love to design for, the challenge of designing for someone who wanted to go for a thoroughly contemporary, or thematic wedding, was a challenge I relished. In either case, I believed, and so does every bride, that there has to be an undeniable touch of glamour about the bride and her ensemble. With time I began delving into what was always a passion, the pursuit of experimenting with different local handicraft forms and fabrics.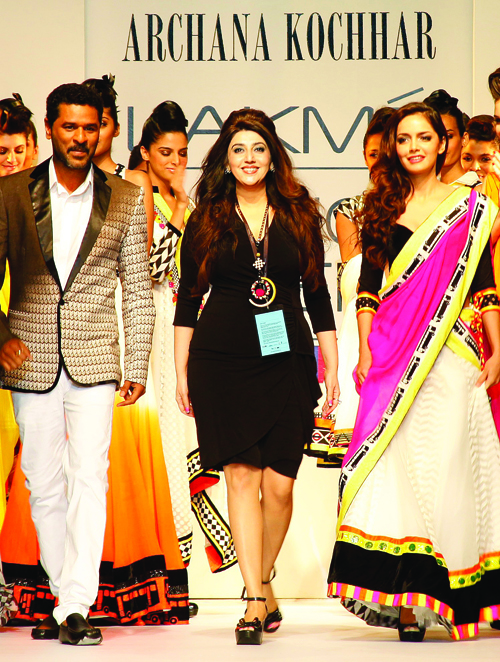 In fashion designing, as in any other craft, it is essential to set high standards for yourself and to tirelessly work towards achieving them. It is a matter of great happiness to design and customise each creation according to the taste of the individuals who are to wear them. This is a craft which endeavours to accentuate the beauty that is the human form after all, something that has been my driving motivation. There is a revival of sorts brewing in the fashion industry today making it an exciting space to be in. It is thanks to this renaissance of handicrafts that a lot of precious local art forms have managed to find a new lease of life. I am honoured to have contributed in my own small way to keep one such craft going through my Ahimsa Silk collection.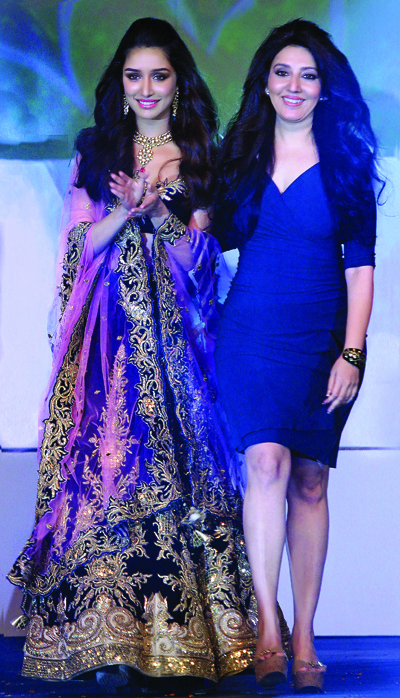 As I always tell my team, or any young fashion designer, designing is all about making a habit out of your work ethic; understand your craft and find a voice of your own, it is only then that your designs will truly come to life. Needless to say that if I wouldn't have been a fashion designer I probably would not have been where I am today. I am grateful every day for the opportunities and faith bestowed upon me by the people in the industry and those around me. It is a journey that, I believe, has just started, and trust me when I say it, there's a lot more to come.