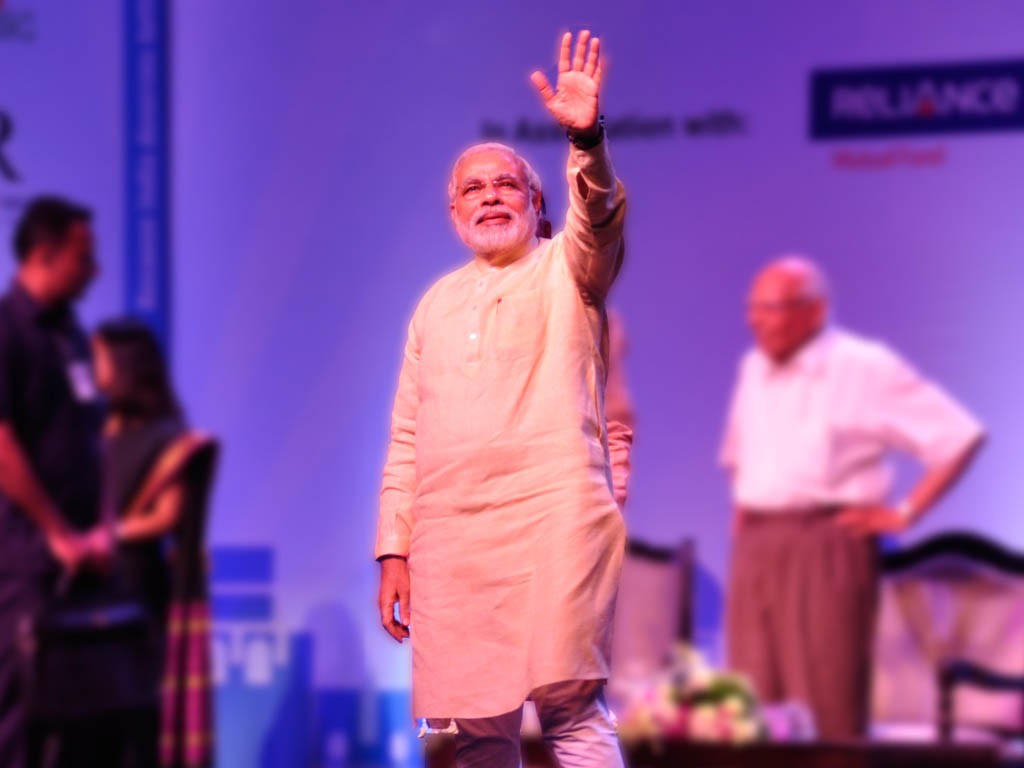 One year ago who had even thought of the fact that the president of the United States of America, Mr Barack Obama, will be the chief guest of the Republic Day parade. Well this is all due to the efforts of one man known as Narendra Modi. Proud of his humble background as a 'chai-wala', Narendra Modi has gone to become Prime Minister of the largest democracy in the world, India.
Five great moments of Narendra Modi
He is known for his speeches which really move the audience. It is said that even as a child, Modi was really interested in debating and theatre. His gift for rhetoric was recognised by his teachers early in his childhood.
Here we bring you the greatest moments of Narendra Modi in 2014
Address at the Madison Square Garden: From starting with the slogan 'Bharat Mata Ki Jai', to ending his speech with, 'May the force be with you', Modi struck a chord with both the young and the old. He thanked the American Indians, and promised them an easier visa process. He also encouraged them to set-up their factories and make the products in India.
Swachh Bharat Campaign: This campaign was launched on October 2, 2014. He emphasised on the fact that cleanliness of the surroundings is the responsibility of not just the cleanliness workers but of everyone.
Swearing in ceremony: The swearing in ceremony of the 15th Prime Minister of India was a first of its kind. It was the first time that heads of all the SAARC nations were invited for swearing in ceremony. The event was considered as a diplomatic event, because of the list of invitees. It also showcased the willingness of Modi to be the game changer of the SAARC nations.
Sari episode: When Nawaz Sharif was in India, he had gifted Narendra Modi's mother a white sari. Modi even went on to thank the Pakistani prime minister on his twitter account. Earlier Narendra Modi had gifted a shawl to Nawaz Sharif's mother.
Unexpected Praise: When eminent Congress leader Sashi Tharoor praised Narendra Modi and said, the Indian Prime Minister is trying to change his image into progressive and a modern leader, it took everyone by surprise.