Asin – Without any sin
Asin's Take On Films, Media and Her Love Interest
How has this short journey in Bollywood been for you?
My journey has just begun. I wouldn't say that I've accomplished a lot or that I am a star already. I am merely a beginner at the moment and expecting a lot more movies and roles to come. My entry into the industry has been very good and I can only hope that things become better a few years down the line.
Are you affected by box office results?
It's great when a movie does well. But I don't get too carried away with success nor do I let it affect me. You certainly experience both success and failure in life and one must know how to maintain a balance between the two. Being level headed is the key.
Your reaction to ­media intrusion in your personal life?
Well, once you are a celebrity, you tend to draw attention since it comes with the job. I'm fine with it as long as it's not too interfering.
What makes you happy?
The smallest things like my work, reading a good book or going out for dinner w­ith my family.
How was the experience working with both the Khans ‑Aamir and Salman ?
It was wonderful. I consider myself extremely fortunate and lucky to have worked with them. Aamir is extremely down to earth and very focused and determined. He is fully absorbed in his job and I really admire his dedication and sincerity. Salman is an extremely relaxed person and a real star! He is, in fact, a superstar!
Would you like to do a film with Shah Rukh Khan too?
Definitely. I haven't got a chance to work with him yet but would love to.
Any dream role?
Not really. I mean I really want to do powerful performances but within the commercial format. That way you have a better chance of connecting with the audience and reaching out to a large number of people. My focus is to do a number of different roles so that I am not typecast or slotted into a particular category.
We have heard that you are very particular about what you will and will not wear?
Well, everyone has his/her preferences and is particular about certain things in that sense. So am I. Hence, I won't wear anything in which I feel that I would look vulgar or be uncomfortable in. If I am uncomfortable in my clothing, it will certainly show on-screen and affect the character I am playing.
Are you open to kissing on-screen?
Since I've not been offered any such roles so far I'd rather not talk about it.
What is success according to you?
It's finding happiness in your work and achievements. At the end of the day, we all want to be happy and content.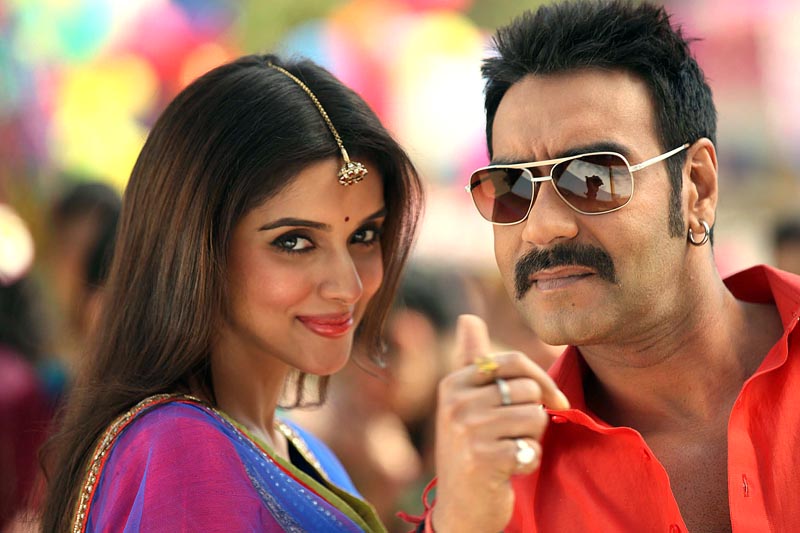 Do you have a someone special in your life?
No. I'm happy being single right now and am spending quality time with my friends and family.
Any qualities you would be looking forward to in your match?
We should be compatible, of course. And he should be honest. Above all, I believe that there should be dignity and strength of character in him.
What is the meaning of your name Asin?
It means 'without any sin'. A-sin.
QUICK TAKES
Your day bag contains?
A book, tissues, lip balm, eyeliner, sunscreen and moisturiser.
Favourite brands?
I am not brand conscious.
Do you wear street fashion?
Not in India but abroad if something strikes my fancy, I pick it up.
Casual day look?
Smart casuals with a clean face, eye-liner, compact powder to clean the extra oil, and lip balm to moisturise my lips.
Party  look?
For the night, I keep it classy with little more make up on my eyes and colour on my lips. Personally, instead of a lipstick I prefer wearing a lip gloss.
Your first public goof-up has been?
When I was in first standard taking part in a dance competition, I forgot the dance steps while performing.
Your first crush?
Tom Cruise.
Fashion icon?
Audrey Hepburn.
If you could change one thing about yourself, what would it be?
I believe people too easily and judge them only by face value.
The real Asin?
I am not the kind of person who lets fame or success go to her head. I have remained the same person that I was and I am a secure person in general. I don't have that starry ego.