Abraxas NU recently met with Rahat Fateh Ali Khan
– when he was in the Capital to record a song for Daboo Malik's Dilli.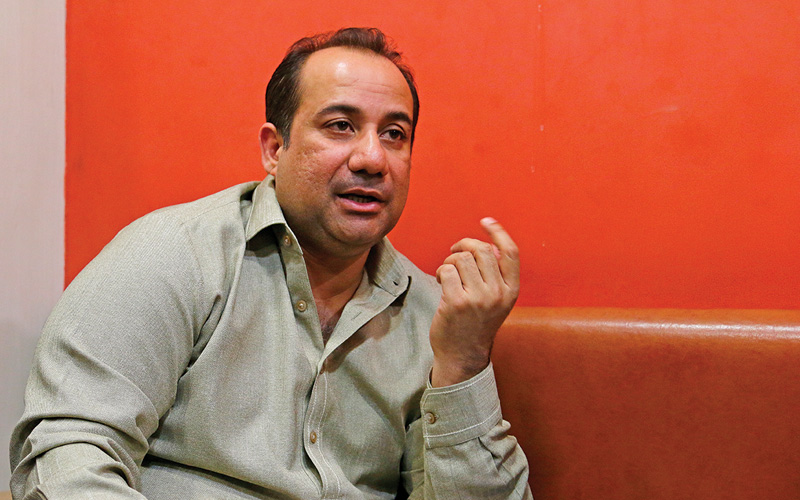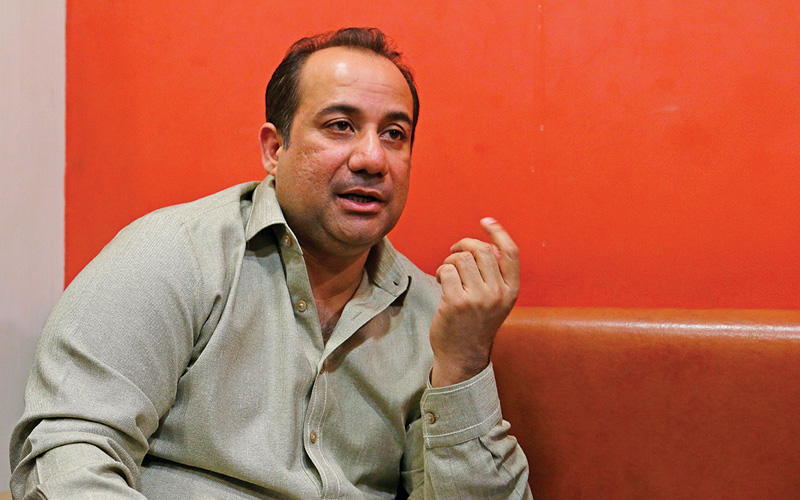 What would you say about your evolution and growth as a singer and as a person?
I've always wanted to be a singer and it's not because my family was into singing, but the fact that I chose this profession. The credit for my success goes entirely to my uncle UstadNusratFateh Ali Khan and my father UstadFarrukhFateh Ali Khan. They were both very big artists during their time and were equally strict in choosing a talent.
So when did they recognise your talent for the first time?
I think I was 7-8 years old when I performed in front of a huge crowd and they really appreciated my performance. After that, my training began.
 What genres have you performed till now?
I have performed in Classical, Qawwali and Bollywood. Qawwali is my favourite – woh mere dil se nikaltahai.
What is the difference and similarity between the music here and the music in Pakistan?
Mujhetoh koi faraknazarnahiaata. There's a minor difference in technicalities and that is it.
 What's your take on young musicians and young singers?
I don't think they have enough time to do things in a right way. Like if we ask them to practise some things in such a way, even if they wanted to do it, they don't have the time to do so.
 Which is your favourite song among the songs that you've sung?
LaagiTumse Mann Ki Lagan.
 What do you think is the future of Qawwalli, Classical and Sufi music?
Qawwalli has been the trend for many years and even now it is in demand. Dekhiye koi bhiwaqtaajaye – zameennahibadlakarti, mausambadalterehtehai.
 What is your opinion on talent  reality shows?
I don't understand one thing. Whenever we come across good talent, uskebaadekmahine, teen mahineyaeksaal beet jaye, uskebaadpata hi nahilagtakikahaanhai.
 How can we revive it?
Uskowaqtdenachahiye. There are so many talented youngsters nowadays and every second child is into singing which was not the same during our time. But my management team and I are working on how we can revive the talent and sustain them in the industry.
What are your other interests?
I don't have any other interests except music.
 You were the first Pakistani to perform at the 2014 Nobel Peace Prize Concert. How was the experience?
It was a great experience. We were the main artists that evening. And the best things was Satyarthi Ji (Kailash Satyarthi) and Malala Ji (Malala Yousafzai) were acknowledged together.