Piku – a movie as sweet as its name
What is Piku all about? Piku is about a modern-age father-daughter duo; it is about the acceptance of the family and friends no matter how much a royal pain in the arse you are. It is about a woman, who is strong and independent, yet she takes care of her father. It is about a father who loves his daughter so much that he fends of all the suitors by openly talking about her sexual life. It makes us realise that no matter how quirky our parents/grandparents are we still love them.
Piku is an architect in Delhi, who lives with her father who is a widower. Their relationship is not normal. Piku is really busy with her job, yet she finds time to take care of her father. Bhaskor, on the other hand, is obsessed with his bowel movements. He is so obsessed by them that it is his favourite topic of discussion.
There is also Rana, who owns a taxi company and is quite fond of the Bhaskor and his daughter Piku.  Things really start to crank up in the movie when Bhaskor suddenly wants to go to Calcutta, that too by road. Rana gets in a fix when none of his drivers are ready to take the father-daughter duo to Calcutta because they cannot stand them. This is when Rana decides takes the father-daughter duo to Calcutta.
Their journey from Delhi to Calcutta forms the rest of the story. It is a life changing journey for all the three. People might anticipate that Piku and Rana will come closer to each other, that's where there is a surprise. Piku is a story which has not a very predictable storyline. Always expect the unexpected.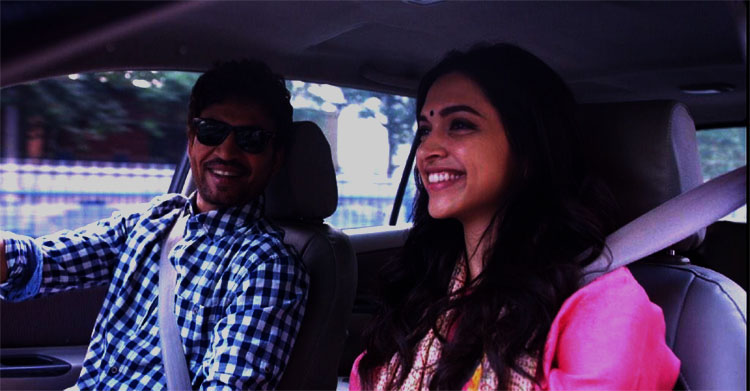 Shoojit Sircar has done a wonderful job in making Piku. It is an unpretentious movie and lacks all the Bollywood quirkiness, which makes it a delight to watch. So far, Sircar has really impressed us with his direction. He has an eye for detail.
Piku has been written beautifully. All the credit goes to Juhi Chaturvedi.  The duo of Sircar and Chaturvedi has done a marvelous job of making the movie not just about and an old man and his bowel problems. It is about aging, being responsibile and nostalgia about the things that are never coming back. The audience will be able to relate to the characters since they are so ordinary, just like the rest of us. These are the problems which all the old and young alike face each day when they are in each other's company.
As far as the acting is concerned Deepika Padukone, Amitabh Bachchan and Irffan Khan have done a wonderful job.
After seeing Deepika acting in this film, it is actually difficult to believe that Deepika had done a movie like Happy New Year. She is spot-on and has done a perfect job of portraying Piku.  This movie will be a new high for Deepika.
This is perhaps one of the best performances given by Amitabh Bachchan in recent years. It is very obvious that Amitabh has enjoyed his role quite a lot, although, there are times when he is not able to pull off the Bengali accent as-well-as we would like, but it is ok. This will definitely be one his best performances ever.
When was the last time Irffan Khan failed to impress us with his acting skills. Every time he comes on the screen he effortlessly grabs the audience's attention. That is what a good actor is.
Piku is definitely the best movie to come out so far, this year. Piku just goes on to show that what good writing and a team dedicated actors can do.
Cast: Amitabh Bachchan, Deepika Padukone, Irffan Khan
Director: Shoojit Sircar
For regular updates on  movies, visit our social media pages by clicking the options below:
Facebook
Twitter
Instagram
Pinterest