Lack of concentration and the lack of will to win; cost the Indian team the Bangladesh series
The Bangladesh cricket team has played in the current ongoing one day like a true tiger. The India vs Bangladesh one-day series has been a dream run for Bangladesh, more so for the young Mustafizur Rahman. He was India's undoing in both the matches.  This time it was his six-wicket haul which made India stumble again. Throughout the series- Bangladesh never played like any underdog. It was a Bangladeshi side, which had put in everything it had, into the series.  There was passion and the zeal to win. They were a brilliant fielding side and hardly missed any chances. There was not even a single boundary between the 27th and the 35th over. This just proves that what a tight line the Bangladeshi bowlers were bowling to the Indian batsmen.  The star of the series has to be definitely Mustafir Rahman.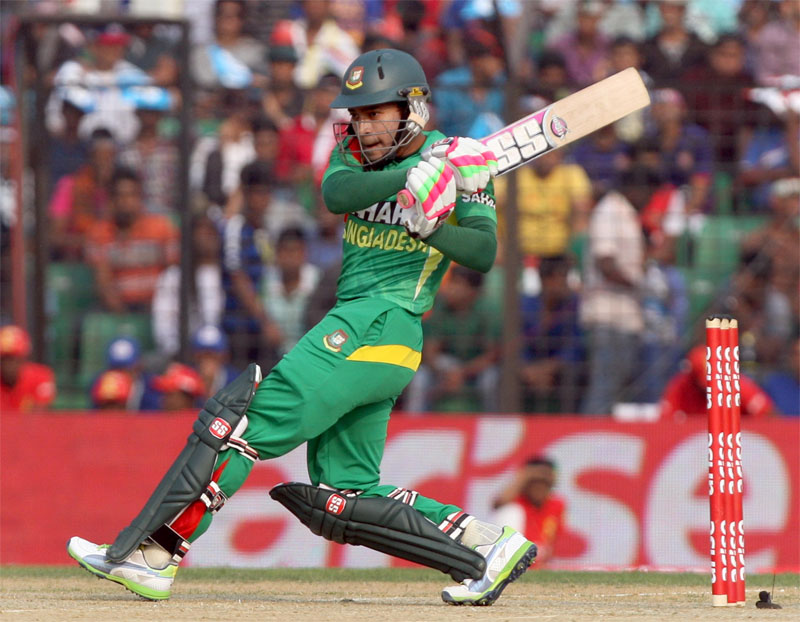 Maybe after the current India vs Bangladesh series, Bangladesh will be taken more seriously. Always known as underperformers, this Bangladeshi side had control of the game throughout the series. This win also ensured that Bangladesh will play in the 2017 Champions trophy. The crowd at Mirpur surely got the money's worth. Another aspect of the series was, the way the home crowd supported the team. The home crowd does support the home team, but this was done at a different level altogether and the team responded to it by winning a landmark series. Every ball, every wicket, every boundary was cheered as if it were a T20 match. The intensity was just amazing.
As far as the Indian team is concerned, it would want to forget the series as soon as possible and move and prepare for the next series. Are there any positives for the Indian team to take away from this series? The bowlers were getting whacked all over the ground in the first match and in the second ODI; they did not form any kind of resistance. It seemed as if the Indian cricket team had resigned itself to its fate.  It seemed the role had reversed for the two teams.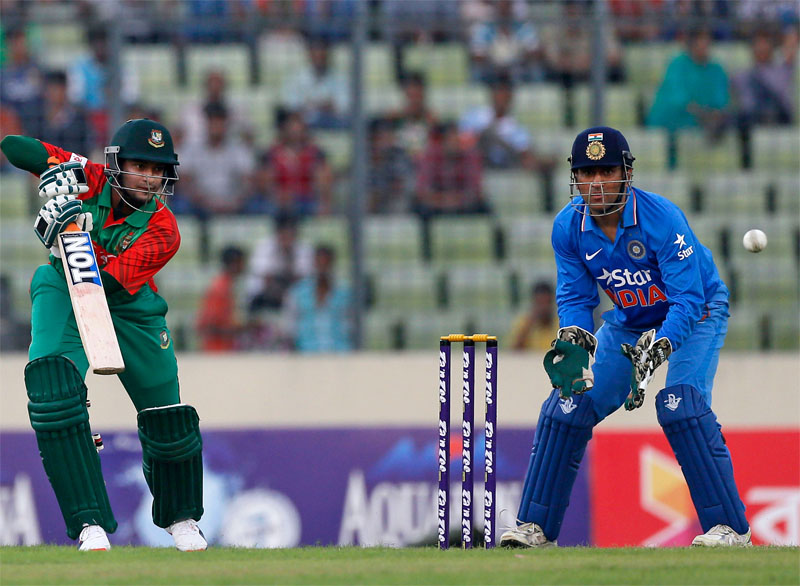 Maybe it is the form of the team as a whole that has slumped or maybe there has been just too much cricket for the 'Men in Blue'. First the World cup and after that the IPL, there has been no rest for them. The whole team looked out its element. Something was missing. Maybe the fact that the bowlers gave away too many runs and some on-field incidents did not help the team to put their mind into the game. It just seemed that the team's mind was somewhere else. It seemed that they were forced to play this series.
We hope that the Indian team needs get its act together soon if it needs to win a couple of series in this calendar year.
For regular updates on Sports, visit our social media pages by clicking the options below:
Facebook
Twitter
Instagram
Pinterest