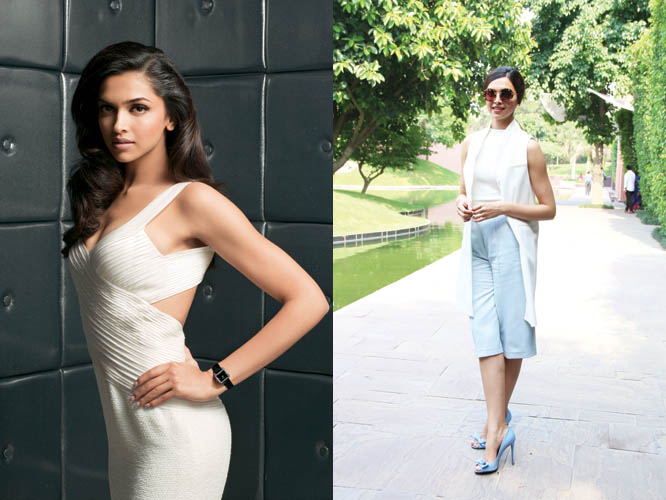 Team Abraxas recently caught up with the stunning actress when she was in the Capital to promote her latest film, Piku. Starting her career from the tender age of 19, it's been a steady rise to super-stardom for Deepika Padukone. As the model-turned actress completes 7 years in Bollywood, we catch up with her for a quick chat.
Excerpts from the interview
How was your experience working with Amitabh Bachchan and Irrfan Khan in Piku?
First of all, I never expected that I'd get the opportunity to work with both Irrfan Khan and Amitabh Bachchanji in one film. I learnt a lot by watching them and the shooting was also extremely enjoyable. It's been a very pleasant experience, very peaceful. When we finished shooting, I felt like I was going to miss everyone. I still remember the final day of shooting, we were in Ahmedabad and when we finished shooting the last shot, everyone was like "Bas, hogaya? Khatam?" and we all looked forward to when we would be meeting next. It was all "Acchachalodubbing meinmilenge, promotion pemilenge," you know? I found that we were actually looking for excuses to meet – it was one of those experiences. And as a character, it was very challenging for me because Piku is a really chaotic girl, she tries to balance a lot of things and tries to multitask. Managing all this, speaking dialogues, doing things like loading machines, putting clothes in… all this was a new experience for me, almost theatre-like, and I got to learn a lot.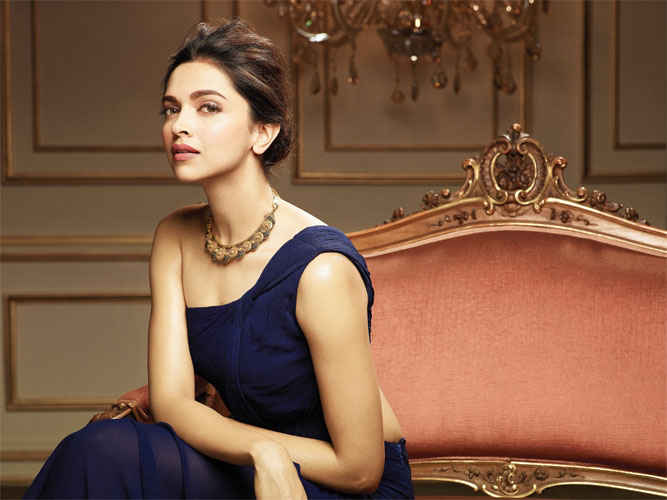 Tell us about Piku.
It is a complete family entertainer. It's like a wholesome entertainer, you can comfortably go with your parents, your grandparents, children, aunt, uncles. You can go and sit very comfortably and watch it, you know? I feel like this kind of family entertainer is coming after a very long time.
How much of the real you was in the character?
See, I am a daughter at the end of the day. So in that sense the character is obviously extremely identifiable. Not just me, you will identify every character with it because it's not just my story or it's not just Piku's story, it's a story of all our lives. Any of us would have been able to play that part. What was difficult for me was the way he was planning to shoot the film and the mechanics of the character in terms of her being so chaotic and trying to multitask and do so many things at the same time, the theatre-like way in which we were shooting the film; that is something which I had to get used to. I'm sure you've seen in the trailer that I'm giving him medicine, I'm loading the machine (like I said), cooking, and also talking to him at the same time. So you have to be all there in that kind of a performance or that kind of a scene or in that kind of a requirement; what the director wants. That's what I found difficult to do. But as a character, I think every woman today will identify with that part because it's the story of all our lives. And the situations in the film. Not just Piku's point of view, but even the situations in the film; what the Banerjee family goes through, what they talk about, what they discuss every day – it is what happens in all our lives every day.
This movie is based on father-daughter relationships. So in real life, what are your fondest movements with your dad?
Every time I think of my dad, I think of him in a lungi (laughs). Yeah those are my memories. When I used to misbehave and my mother would shout, he was forced to punish me. So we had a storeroom in my kitchen and he used to lock me there for 2-3 minutes, feel bad and then take me out. These are my memories. Him dropping me to school every morning. After school, I would go to the courts to play badminton and he would already be waiting there for me.
Did he train you?
A little bit. But he wasn't allowed to because he was actually only allowed to train the senior people and I hadn't reached that standard so I had to work my way up to be trained under him. So school days, home, dropping me to school, our annual family vacation…those are the memories that I have of him.
You have just come out of depression. Who is that one person who supported you throughout that phase?
There were a lot of people – my family, my friends, myself. You have to find that inner strength within yourself. You can have all the support systems around you, but until you decide to help yourself, nothing is possible. So it starts with me. I think it's my parents, my friends and my doctors.
For regular update on celebrities, visit our social media pages by clicking the options below:
Facebook
Twitter
Instagram
Pinterest