'Beef' Saal Baad
Now that the Bill has been given the nod by the President of India, beef has been banned in the state of Maharashtra. The slaughter of cows and bullocks is now illegal. The idea was proposed way back in the year 1995, when the BJP-Shiv Sena alliance was at the helm of state affairs.

Maharashtra Chief Minister Devendra Fadnavis, expressed his thanks to the President tweeting, "Our dream on the ban of cow slaughter has become a reality now."
While many termed this as a good decision, there were many who were against the law. Meat lovers will have to now live without their favourite beef steaks and burgers. The ban can have some serious repercussions, one of them being the rise in prices of other meats. There are many people who thrive on the beef trade with a majority of these people belonging to the Muslim Qureshi community.
However, water buffalos will still be up for slaughter. The meat from water buffalos is of inferior quality and makes up for about 25% of all beef sales. Earlier the ban included only cows, whereas bulls and bullocks were given 'fit for slaughter' certificate. According to the new law, possession or consumption of beef will be a punishable offence with a fine of Rs 10,000 or a 5-year prison term.
BJP spokesperson Madhav Bhandari, requested the critics to view the ban on beef not as a communal viewpoint, but a ban which has been implemented keeping in mind the agrarian aspect.
Most of the criticism has come from the metro cities, especially from Mumbai, where a lot of the urban youth eats beef.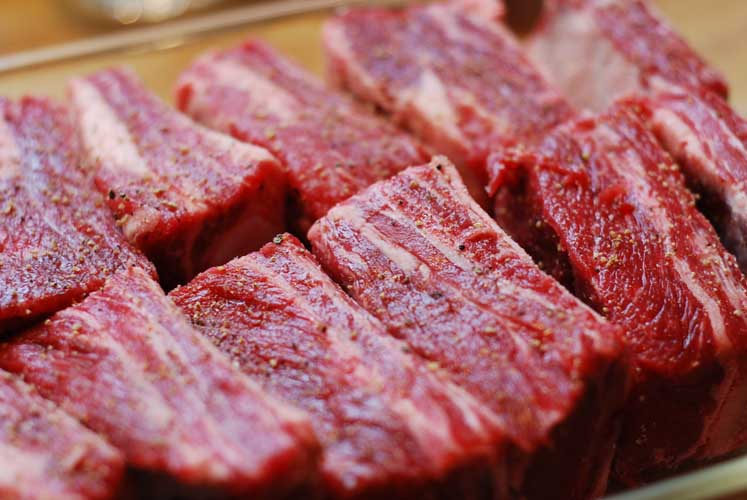 The law was passed in the Maharahstra Legislature almost two decades ago, but the necessary assent was given by the President on Tuesday. Finally, the government of Maharashtra bans beef in the state.
For regular updates current affairs, visit our social media pages by clicking the options below:
Facebook
Twitter
Instagram
Pinterest