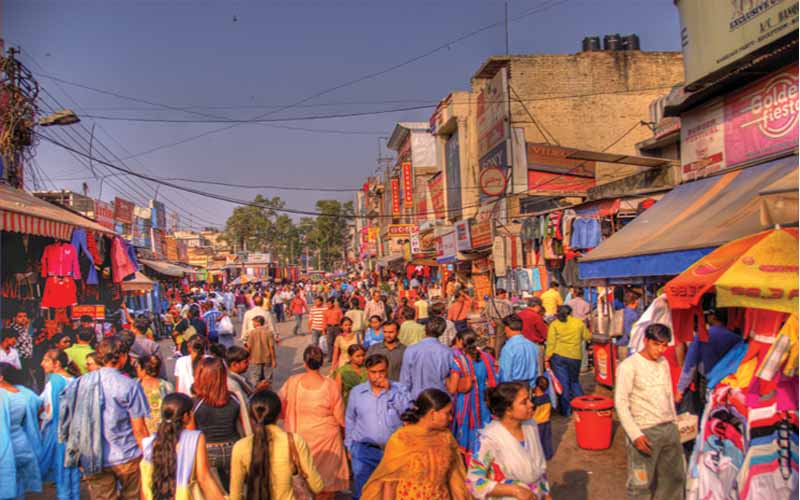 Five street shopping places in New Delhi
Sarojini Nagar Market
This market is a girl's heaven for street shopping. It has the cheapest possible clothes in the entire city. From all kinds of accessories to clothes to overcoats and blazers in the winter, Sarojini Nagar has it all. If you are fortunate enough to go to Sarojini on a Monday, then you are sure to find clothes as cheap as for `50 and there won't be a crowd like there is on Sundays.
Boys shouldn't worry. When your mom/sister/ girlfriend takes you out to Sarojini with her, keep your eyes open and you might find something too! The collection is sure not as big, but buying something is better than looking around feeling out of place.
Lajpat Nagar Market
This is an age-old market known for its aunty kemomos, ram laddoos, 3Cs, and a wide range of Indian clothes. Cheap as it is, Lajpat Nagar is the one street shopping destination where you can shop and eat without digging a hole in your pocket. Momos, the famous Chinese chaat, chhole-kulche, and what not. To get the feel of the savoury Delhi flavor of spicy food, Lajpat Nagar is the perfect place in South Delhi. Besides clothes, this market has a varied collection of bags, shoes and jewelry. And then there is 3Cs and the chain-restaurants in and around it, if you don't want to hog on in the street.
Kamla Nagar Market
With the Delhi University's North Campus surrounding it, Kamla Nagar market is forever buzzing with student chatter. With bookshops, restaurants and street shops around, street shopping in this market can never bore you. If you belong to the University, you will always bump into someone you know. Kamla Nagar is also famous for the different kinds of maggi that some of its cafes and small restaurants have. You'll find all kinds of clothes and accessories here in this market, with everything within walking distance.
Daryaganj
Daryaganj, very close to the ChandniChowk market, is famous for its cheap book stalls that sell old books for a dirt-cheap price. The Daryaganj book market happens every Sunday on the streets of the area, and if you're lucky, you might catch hold of any of the classics or other difficult-to-find books sold otherwise for an unaffordable price, for a price as low as `20. Their evergreen collection usually contains the first editions of the everlasting books that you'd want to cherish forever.
ChandniChowk Market
Around the hustle of Old Delhi, Chandni Chowk market is the ultimate destination for street shopping, especially for reasonable wedding shopping. Don't think that Old Delhi's fashion is outdated in this respect. It has all the designs that you can think of when it comes to wedding clothing. You can also get your clothes custom made by the reasonably priced tailors around this market. Besides this, ChandniChowk is the best place in Delhi to explore street food. It has the famous Parathewaligali, delicious sweet lassis, and everything else that pops in your head when you think of street food.