Amazon Echo – the Voice-Enabled Smart Assistant.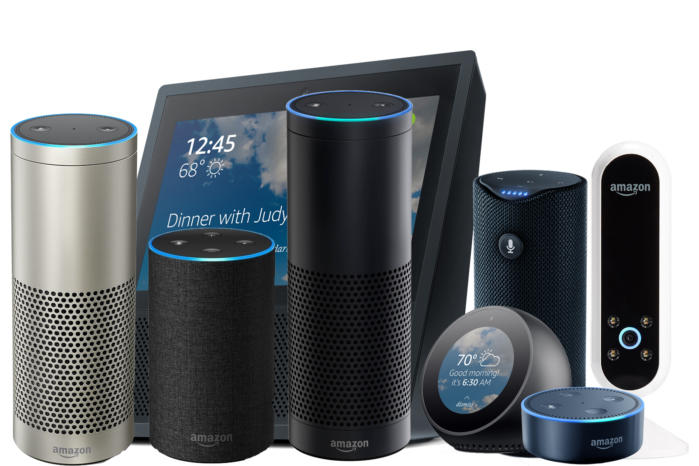 This story started a few years ago with the quest for smart speakers – but has well and truly taken off in recent years, with the advent of AI voice-enabled assistants, when Amazon first launched the original version of the Echo.
Amazon's Echo range is still going strong – but other big tech names have also made a play for a slice of the smart-home pie – and these days there's fierce competition from the Apple Homepod and Google Home, as well as a whole host of third party speakers.
The Amazon Echo series comes in 3 variants – the Echo Dot, the Echo and the Echo Plus.
Amazon has added a fabric which gives the speaker more of an 'interior design' flavor – that is more stylish than the previous version – which will hopefully make the speakers more acceptable in the mainstream and an integral part of everyone's living room. The upgraded Echo is also smaller and wider than its predecessor – making it steadier on its feet.
All the variants are equipped with Alexa, the AI voice-enabled smart assistant. Alexa has been through a number of updates, gaining new skills and routines, as well as improved voice recognition and understanding. The Amazon Echo (2nd Gen) is very easy to set up  using the Amazon Alexa app on your phone to get  started.
Alexa's new features like the ability to take calls through the Echo is very convenient – as is the Drop In feature which works as an intercom for your home between two or more Echo devices.
Overall, the Echo managed to work rather well, although it did occasionally get confused – probably with our Indian accent. But other than these occasional glitches, Echo and Alexa have made controlling your home so much easier.
The Echo as well as Alexa does seem to be the future of our homes – in times to come.