Honda  introduces a new small bike, the Grom
Honda
"The Biker's heart" holds a special place in everyone's heart. Started from humble beginnings by Soichiro Honda to initially make piston rings for Toyota. The first Honda cub revolutionized personal transport with its affordability and near indestructible build to become the most popular personal transport vehicle of all time. So Honda knows what it's doing when it introduces a new small bike.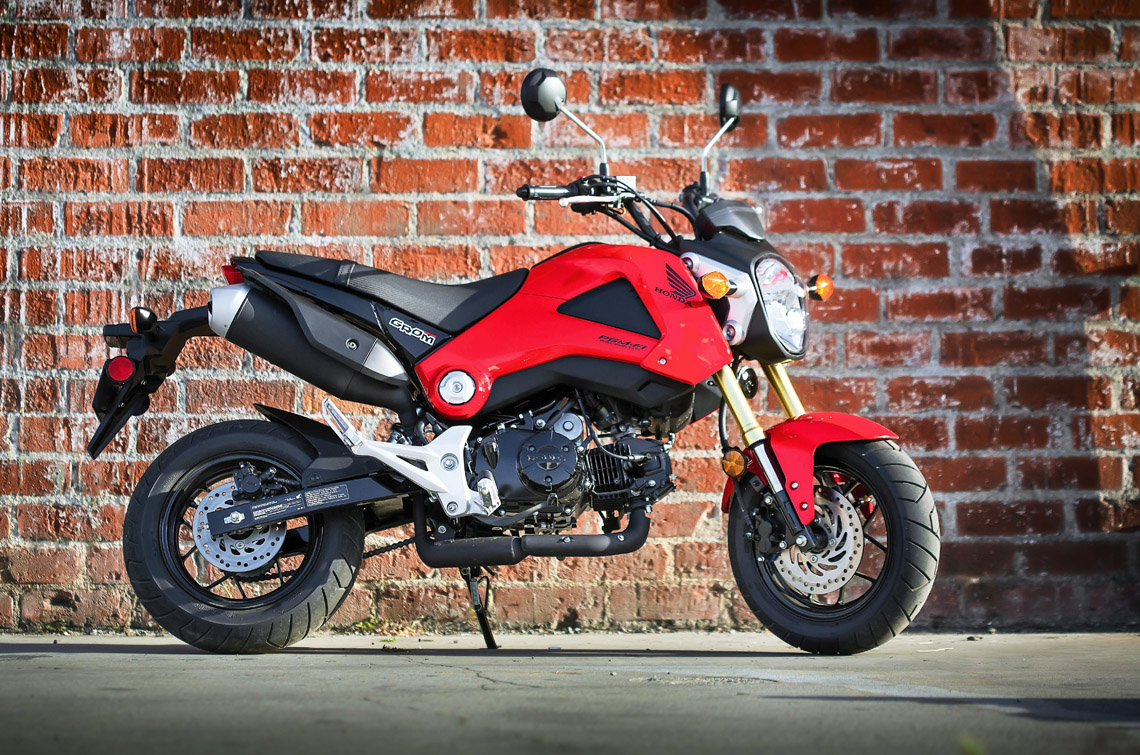 Newbie
Grom meaning newbie in surf-speak is marketed as a perfect first motorcycle. Don't let the size fool you the Grom isn't a toy.
Its sits on tiny scooter sized twelve inch wheels shod with big grippy sport tyres.
It's fully street legal and has enough neat details to make it look like a shrunken street tracker.
It comes equipped with upside down forks, led tail-lights and turn signals and a modern digital dash, the level of kit and finish is fit for a superbike.
Comfort
This uniquely lowered but still comfortable positions allows the Grom to be very light and still have all its weight really low, helping the bike be ultra-manageable , giving the rider lots of confidence to really throw the bike around.
The low seat height allows riders of all sizes to get their feet down easily further establishing it as a great starter bike.
It's powered by a 125 cc engine which makes 10 Hp which is more than enough to get the 100 Kg Grom shifting very quickly.
Popularity
Due to its affordability and simplicity the Grom has become very popular around the world and this has opened up huge market for upgrades.
From mild to scary power upgrades and alternate body kits and intricate exhaust systems, the means exist to truly make your grom one of a kind. With a near flat learning curve the Honda grom is a great little bike for both experienced and new riders and will have everyone grinning ear to ear every time. This little bike is like a gateway drug to motorcycling, one little taste is all it takes.