Exclusive Treatments @ Jungle Spa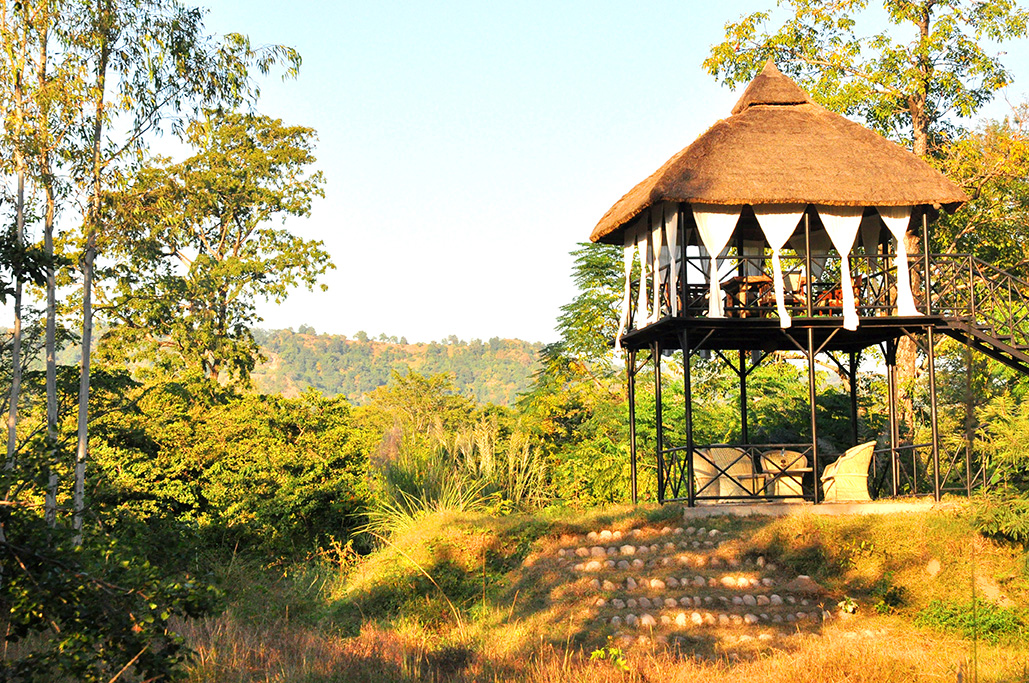 Rejuvenate and de-stress at the Jungle Spa at Jim's Jungle Retreat
in Jim Corbett with these holistic therapies…
Jim's Jungle Love
Duration: 60 minutes
Cleanse: A refreshing rinse with rose water, coconut milk, aloe vera gel and lemon begins the cleaning regimen.
Steam: A gorgeous blend of lemongrass and green tea-infused water is steamed to brighten the skin and remove excess oil and deeply settled impurities. For dry skin, a calming and hydrating blend of mint and rose petals-infused water is used.
Exfoliate: Himalayan raw honey is used as a base with oats powder and almond meal, along with dried orange peels and cloves to exfoliate the skin and smoothen the skin texture.
Tone: The juices of cucumber and watermelon help tone all skin types.
Massage: Ripe papaya, aloe vera and the antibacterial properties of raw honey are combined with apricot oil to massage in circular and upward motion. For normal to oily skin, a blend of banana, honey and lemon is preferred.
Face Pack: Clay from the ancient forest beds of the Terai is made into a paste with egg white, the powder of rose petals and sandalwood, combined with echinacea and holy basil-infused water.
Moisturising: A nourishing massage of saffron and almond oil completes the facial.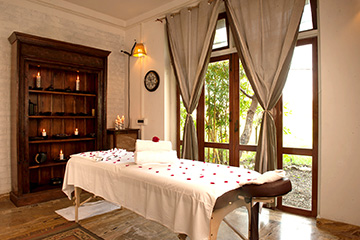 Kati Vasti 
(Lower Back Treatment)
Duration: 40 minutes
This technique involves retention of warm medicated oil over the lower back and spine for certain period for a very effective lower backache treatment. It strengthens back muscles
which maintain the normal curvature of the spine and increases the circulation in the region.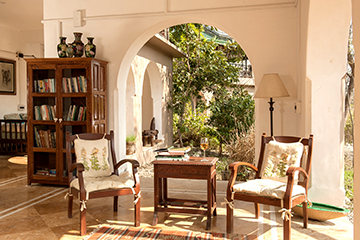 Janu Vasti 
(Knee Treatment)
Duration: 40 minutes
It provides a simple and very effective relief from pain in the knees. It relieves pain and stiffness and eases the joint movement while strengthening the joint muscles and
tissues around the knee while also improving circulation.
​