Who Wins?
At any given point, in any given gymnasium, there are two types of fitness freaks. There's the buff weight-lifter whose proximity to the mirror is never less than six feet, and there is the serial runner whose definition of hitting the gym begins and ends with the treadmill. These two rarely ever cross paths – except maybe in the locker room. Their versions of exercising are completely different, although their takeaway is pretty much the same. They both want to get fit.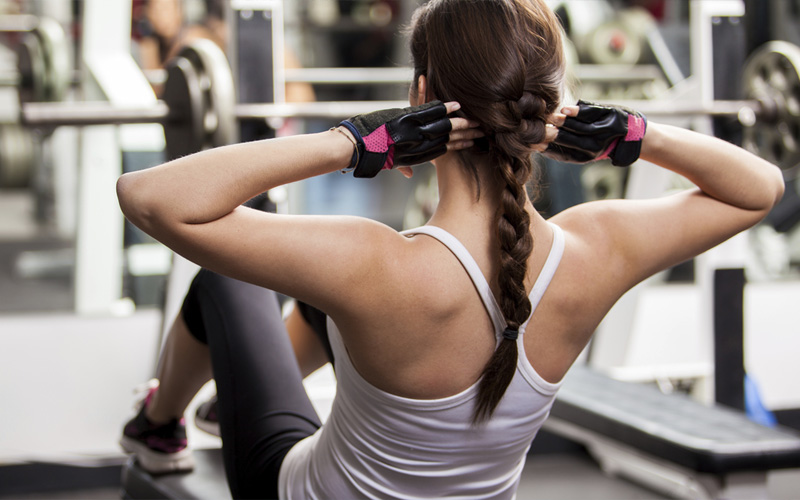 Cardio is always the doorway to regular fitness for anyone starting off, making the elliptical and cycle machines their regulars.  Squats, on the other hand, is more often seen as muscle-building and targeted exercising. An overlapping mistake between these two perspectives is religiously sticking to one form of exercise, and making that the be all and end all of their fitness regime. But let me break it down for you. While cardiovascular exercise is excellent for weight loss, and squats are great for strength training, each one performed without the other is futile.
Cardio exercises get you started and warmed up for the routine that lays ahead, while squats and any other body weight training exercises help you focus more clearly on toning. Think of like this: cardio is the macaroni bit of your Mac N Cheese, but there's no real value to it if there's no cheese, right? And you know what's the cheese? Squats are the cheese.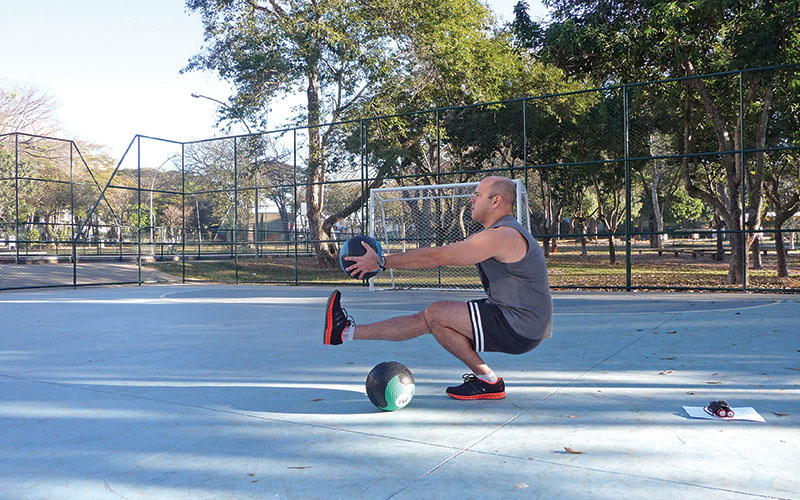 Total body exercises are potent stimulators for muscle-building hormones, because they involve almost every muscle in the body and thus cause stimulus for growth. A majority of gym-goers mistake strength training for muscle-building, while also not realising that it synergistically contributes to weight-loss. A front/ back/ overhead or any other kind of squat primarily focuses on your 'gluteus maximus' (your glutes), but simultaneously tones the rest of the muscles in your body.
With the exercise industry expanding exponentially (trust me, I would know), your fitness options are multiplying tenfold every month. Hitting the gym is no longer your only option, unlike ten years ago. Head towards your neighbourhood Zumba class, a CrossFit session or even morning Pilates class. Each of these forms incorporates a balanced amount of cardio with bodyweight training – some, like Zumba, that use your own body for strength training in a dance move that you wouldn't even know was a jump squat.
Since the motive is no longer just to shed those extra kilos, the ideal way to get fit is using variations of bodyweight and cardio exercise to achieve that lean, toned body. Squats build your glutes, hamstrings and quad muscles – boosting the muscles around your knees and hips while also improving your flexibility and enhancing core strength. An efficient workout requires a 360 degree exercise regimen, so don't get fixated on just "losing 3 kgs".
Take it from me, sweaty cardio moves combined with dead-lift squats are what will get you the Instagram-able body you want, not just running 2 kms a day. So go ahead – drop it like a squat.
 ABOUT THE AUTHOR
Neha Motwani is a fitness enthusiast and a go-getter by nature, Entrepreneur, the Founder and CEO of Fitternity, India's first and largest discovery and booking platform for fitness services. Fitternity combines information, e-commerce and hyper local search that allow users to find, book and buy over 30,000 fitness services and products across Mumbai, Delhi, Bangalore and Pune.