Shivan and Narresh Present Their Latest Collection
The elaborate work of genius Japanese contemporary photographer, Nobuyoshi Araki and his provocative imagery underlining the notion of human desire serve as the compelling starting point for the new Shivan and Narresh collection entitled "The Araki Series".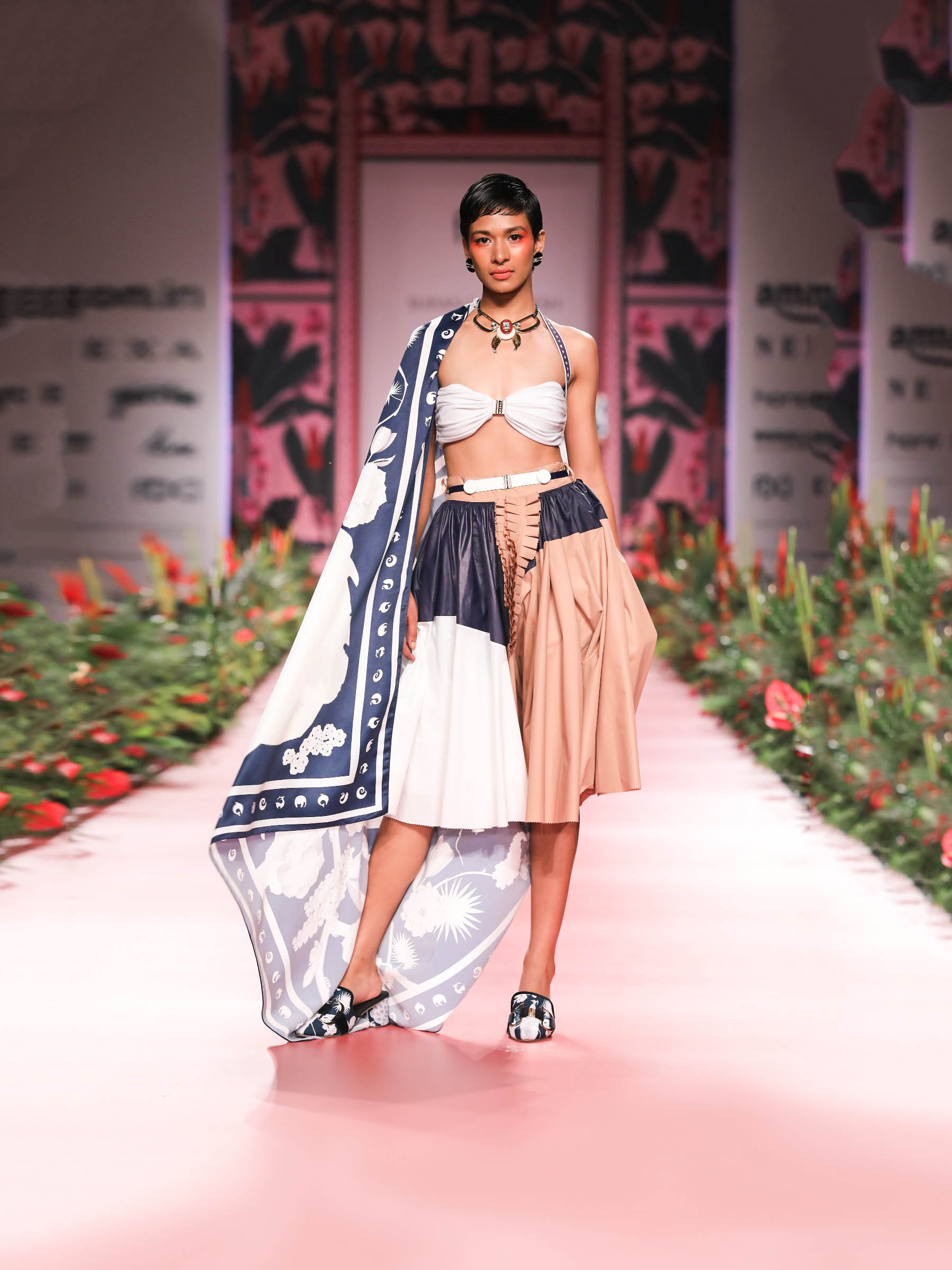 The collection embraces and interprets Araki's affinity for lush flower arrangements
via prints boasting of forest sights, lined with vibrant flora
brought together by a palette steeped in the colours of Japan.
The fabrics of the season are finished with luxurious Italian Crepe Jersey and thick knits with rich botanical prints and lustrous embellishments.
Detailed Skein motifs flirting with crystals lend a new dimension to the abstraction, making the collection a luxurious addition to one's destination wedding wardrobe.