5 Dressing Tips For Valentine's Day!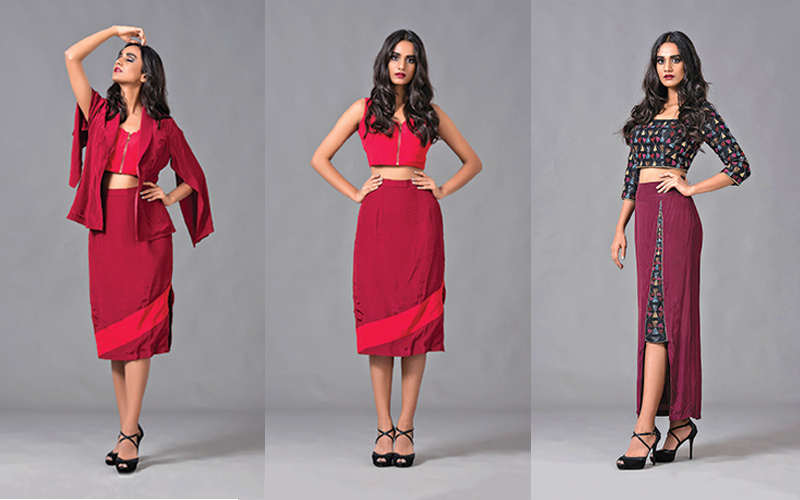 Red is the color of love and passion and there is no better day to wear red than V-Day. But don't over do the red- if you're wearing a red dress, make sure your accessories are simple. You can use red in a color blocked dress, or carry a red bag, heels or a red lipstick will do the trick as well. You don't want to look like Red Riding Hood on V-day in all red and merge into the decor everywhere!
This is a day when you can step out of your comfort zone a little bit. If you're going for a nice dinner to some place fancy you can opt to make a bold statement in a plunging neckline, a high slit maxi dress, or an off-shoulder dress. Just don't do all of it together obviously!
For those of you planning a girl's night out on Valentine's Day, dress to the hilt. Be experimental, be fun and skip the LBD's for once. Wear bold and bright colors and go out and show the world that girls can have all the fun.
Be very careful with your inner-wear. Visible panty-lines are a big no-no and so are transparent bra straps! Please invest in good inner-wear, something that makes you feel sexy and comfortable.
Finally dress up according to the date you've planned ahead and your comfort level. If your dress is bold, keep your accessories simple. If you're dressing up a little more modestly then you can go all out on accessories.
ABOUT THE DESIGNER
Ritam is a self-trained designer, while being a foreign policy expert (doctoral degree) in foreign policy, with an incisive(or astute)  penchant for art, craft and fashion for as long as she could remember. She started her own label to finally see her own creativity breathe life through her designs.